Herein lies the beauty of shopping locally. You find variety that either may be hard to find or not even available at big grocery stores. I even shop at grocery store that purchases some of it's produce locally and I have never seen purple potatoes or purple green beans there!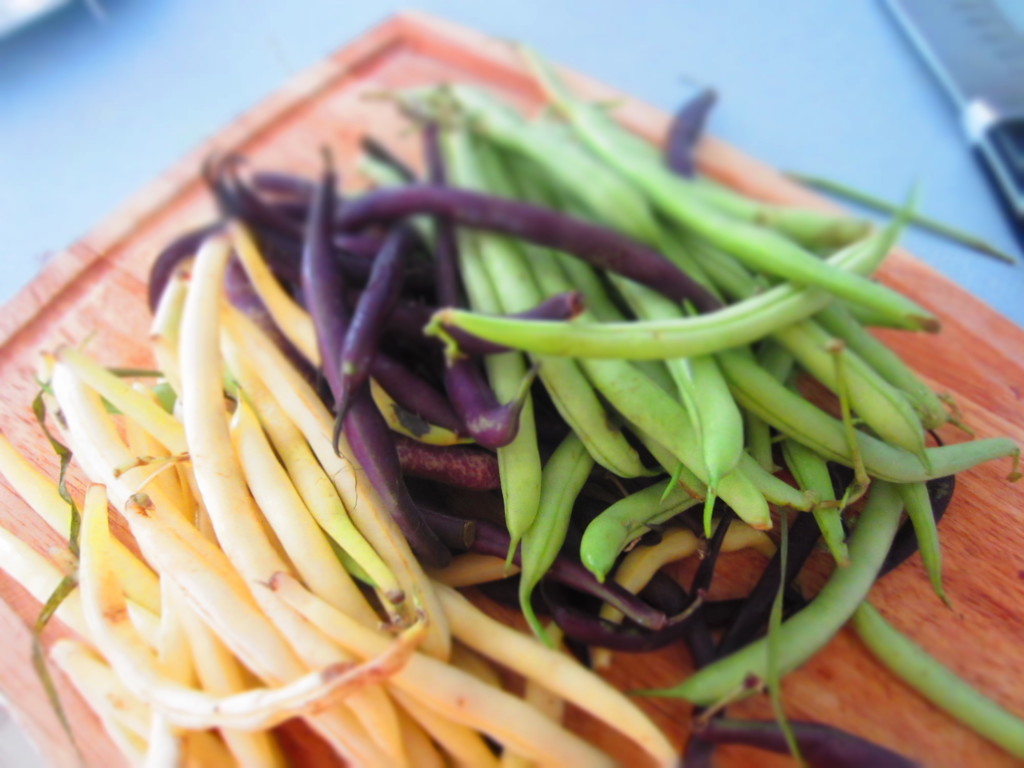 I don't have a recipe for you, I'm not going to get technical about the benefits of shopping locally either. To be honest I started trying to reach out locally simply because my family seemed happier (and I felt better) when we ate local food. Selfish? Maybe. So today I just wanted to show you what gems you may be able to find if you simply look a little closer to home!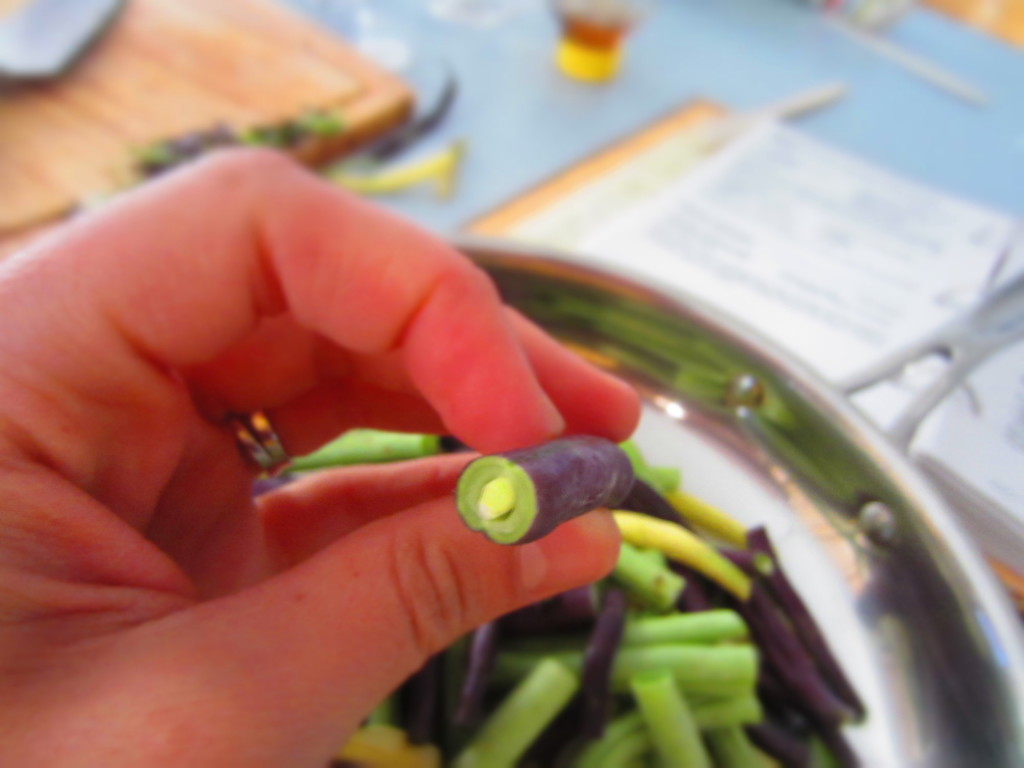 look how beautiful that is! The great part about vegetables is that usually when they look that beautiful, they taste that beautiful too!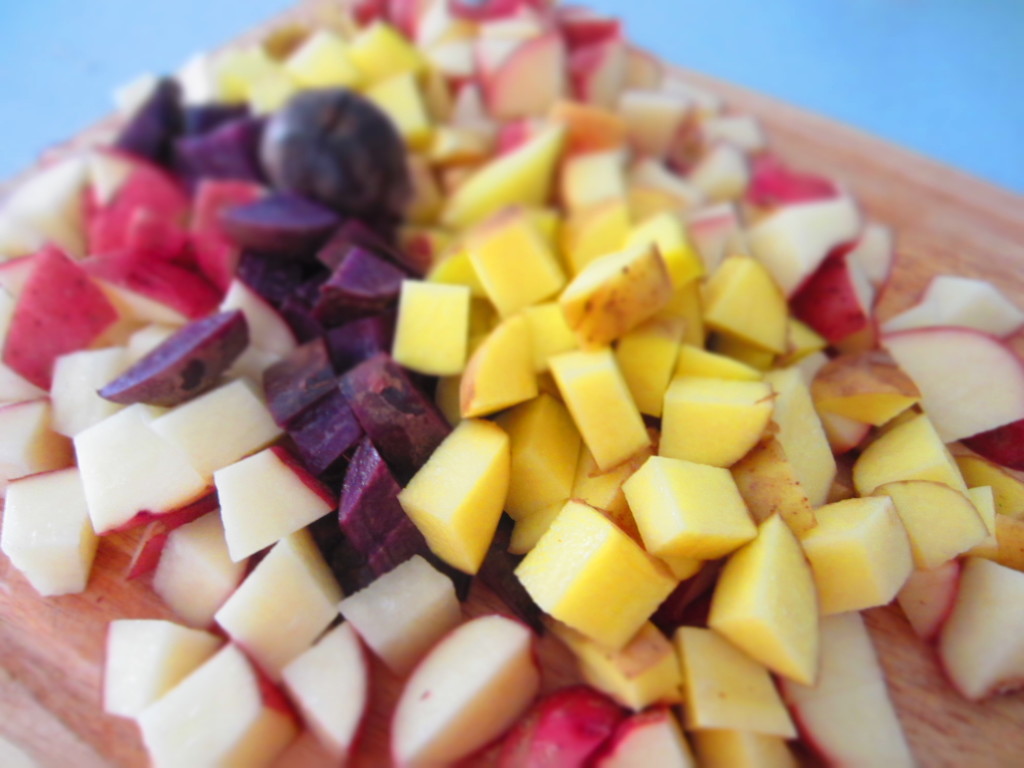 I sauteed up a mix of red, purple and gold potatoes! Talk about delicious! All I added was a bit of olive oil and salt to make these flavors come out. Did you know potatoes have flavor??? They do! Talk about home grown comfort food.
Just take a closer look at your farmers markets or even your friends garden, and better yet, taste it!