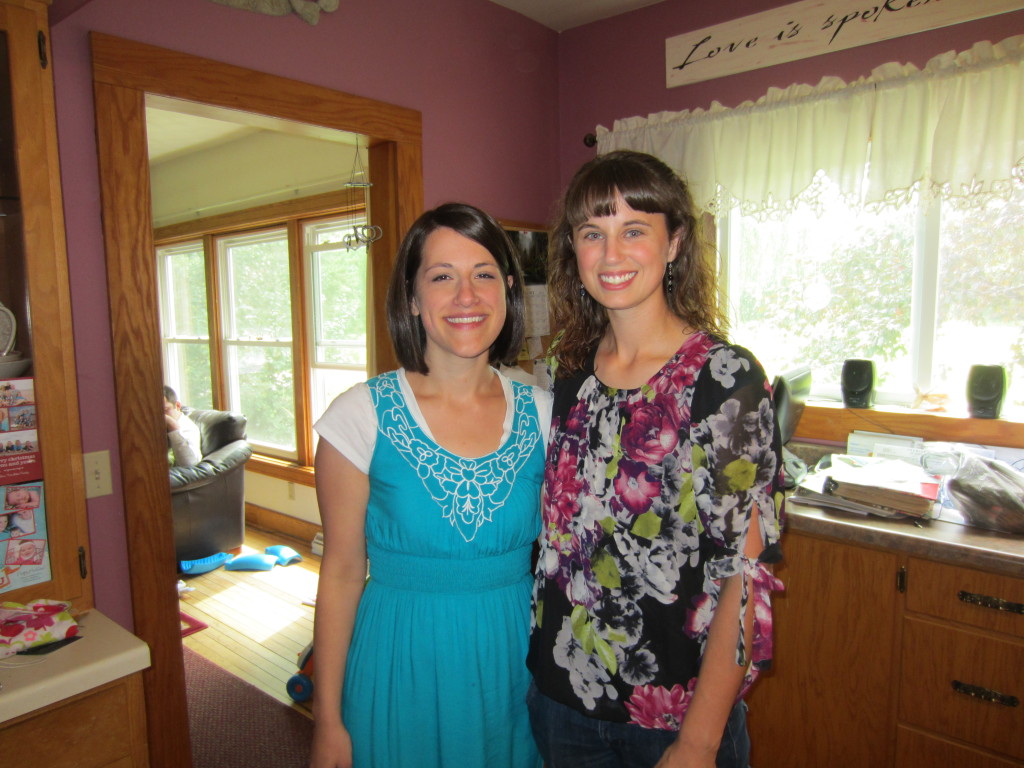 Clare and I finally got together! Can you believe that I haven't even seen her in person since she has started writing for dinnerforeveryone.com? I couldn't! So my husband, the kids and I decided to trek our way north east 6 hours and visit…and cook (of course)!
Our kids had a fabulous time together! They all played really well together and my son asking to play at her sons house before we were even an hour on the road home. It was fun for me to hang out in Clare's kitchen and be with her while she cooked. Of course we pretty much just spent the weekend talking, which in my book is a weekend well spent.
The food was wonderful. The whole weekend was full of good food but the crowning moment had to have been our "Dinner For Everyone" lunch we had on Saturday. We went over to Clare's parents house and we had a huge potluck style lunch with all kinds of food.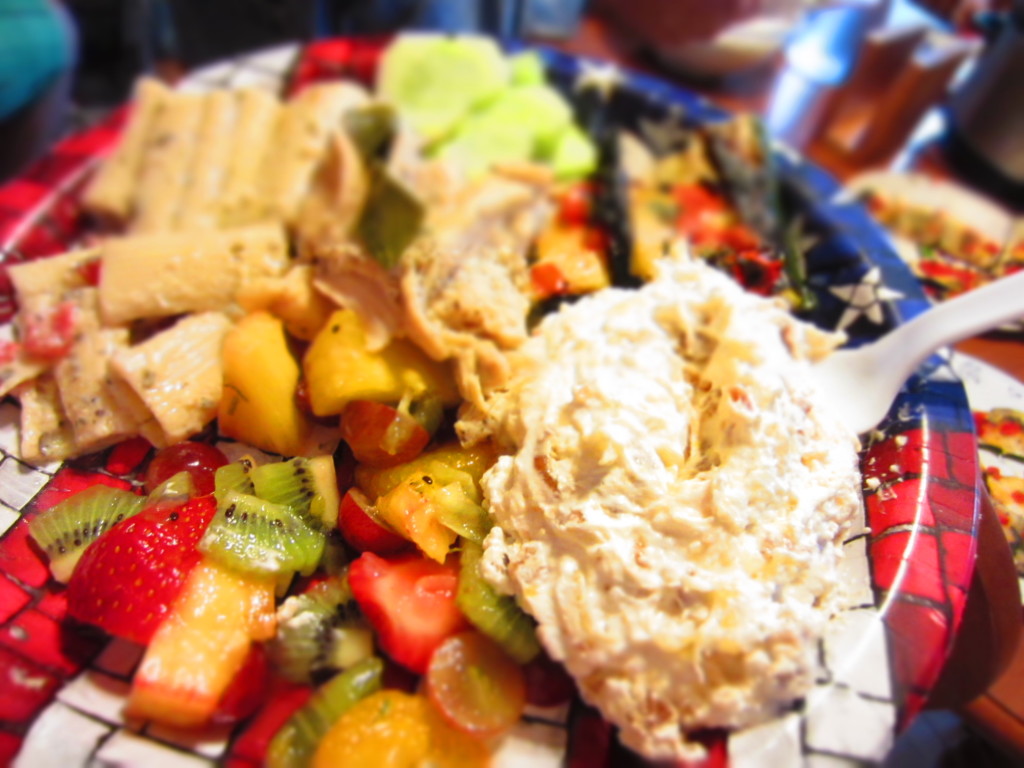 Yes, I ate that entire plate of food….and then some. I was stuffed to the brim but it was totally worth it! What was on the menu?
Southern Garlic Chicken, Honey Lime Fruit Salad, Zucchini Steaks, Pasta Salad, Pineapple Fluff, and Marinated Cucumbers.
A couple of those things we've shared with you before, but most of it is new. So this week we will be sharing our DinnerForEveryone lunch with you!