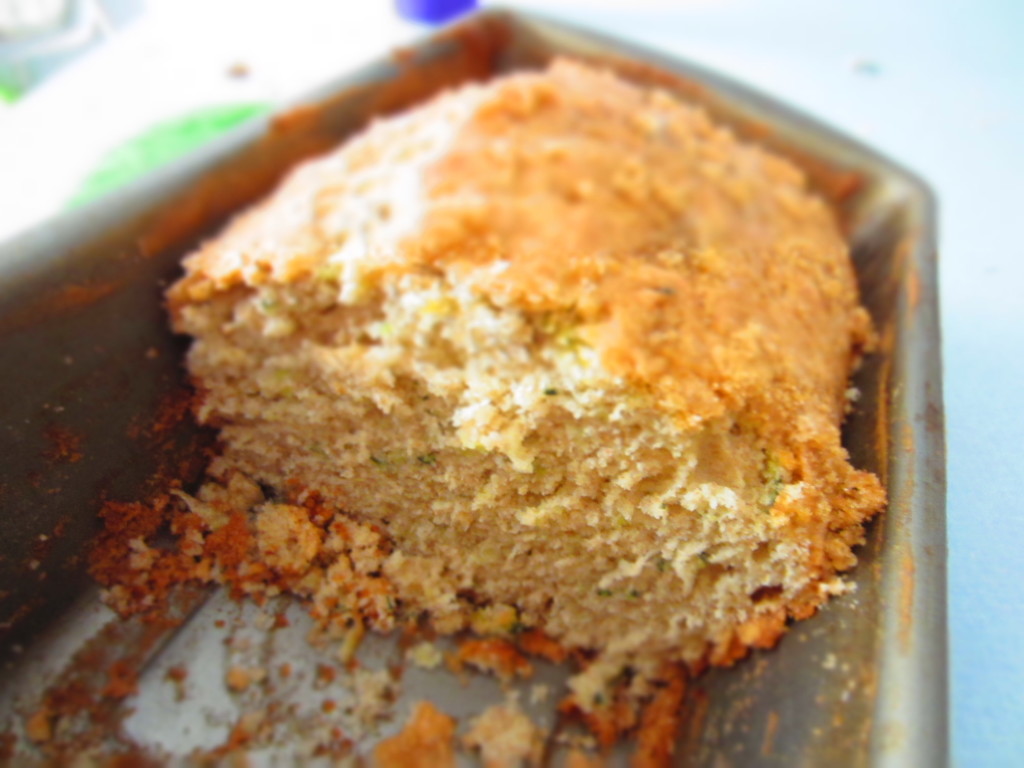 I've been on a zucchini bread making binge since August. I will be on it probably through the winter since I've only just barely put a dent in all of the frozen zucchini I have in my freezer! It's a great thing to have on hand though! As you can imagine, because of this "binge" I'm on I have tried a couple different variations. This one is one of my new
favorites!
Before you go on to read the recipe, I want to mention that my version of this recipe is a sourdough version. I use my sourdough starter almost every day, so this is something normal to me. If you don't have a sourdough starter, NO BIG DEAL! I have an non-sourdough option right on the recipe.
Now, back to the recipe. This recipe was kind of an accident. My parents were in town and I was making this and of course I had no vanilla. So my mom suggested putting some almond extract in it instead. BEST IDEA EVER! It really gave it a great flavor. I added some brown sugar to the top of the loaf to give it a bit of variety. Enjoy!
Almond Zucchini Bread (sourdough and non-sourdough version)
by: Becca F. Fillmore, dinnerforeveryone.com
1/3 cup butter
1 cup sugar
1 egg
1 teaspoon almond extract.
1 cup sourdough starter*
1 cup zucchini (packed)
1 teaspoon salt
1 teaspoon baking powder
1/2 teaspoon baking soda
2 cups flour
1/2 cup chopped (or slivered) almonds–optional
2-4 tablespoon brown sugar
Combine butter, sugar, egg, almond. Add sourdough starter and zucchini and combine. Then add salt, baking powder, soda, and flour. Fold in nuts. Pour into a greased 9 x 5 bread pan. Sprinkle brown sugar on top. Bake at 350 for 50 minutes.
*For a non-sourdough version omit sourdough starter and decrease flour by 1/2 cup