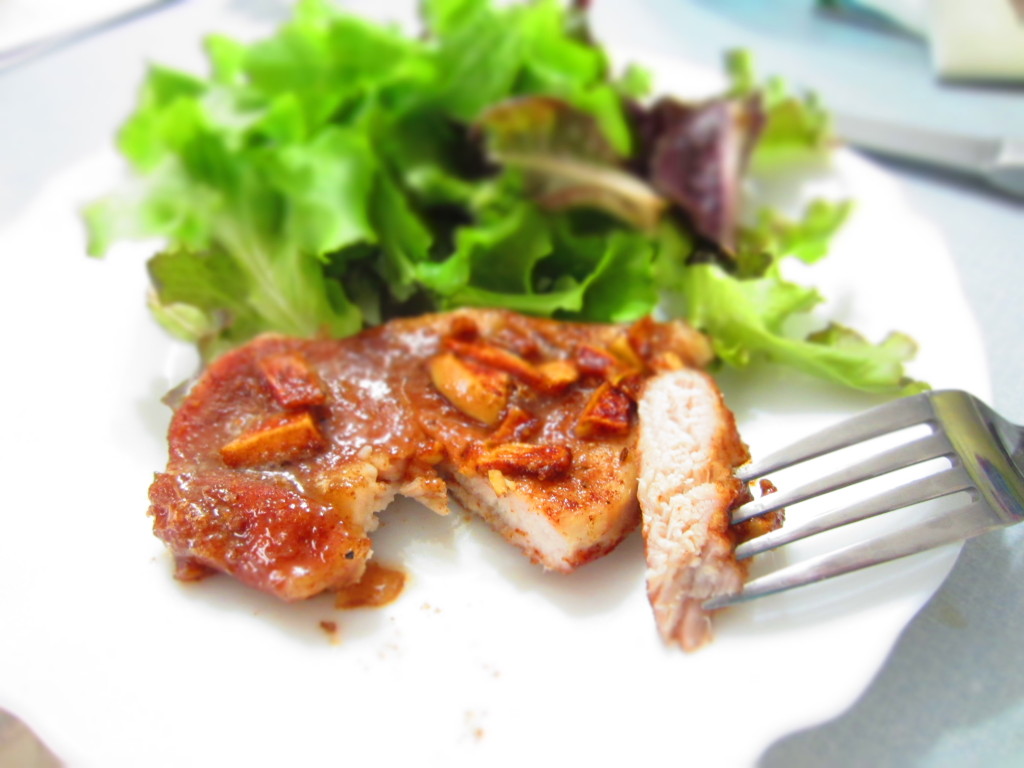 I went for simply delicious last night! I had pork chops to cook up but didn't want to do them on the stove top, I didn't want to grill, but I didn't want a plain old baked pork chop. So I decided to make an apple, cinnamon, brown sugar mixture to dredge the chops in before I baked them. (I know, technically dredging should use flour or bread crumbs…but this doesn't. So there you go my g-free people.) The sugar caramelized, the meat was tender, you got bits of apple  and undertones of cinnamon with every bite. Basically it was just delicious overall!
 So it's really simple. You dice up half an apple and mix it with sugar, cinnamon, and steak seasoning in a shallow bowl. Dredge the pork chops in it and put the pork chops in a pan. Really, that's all.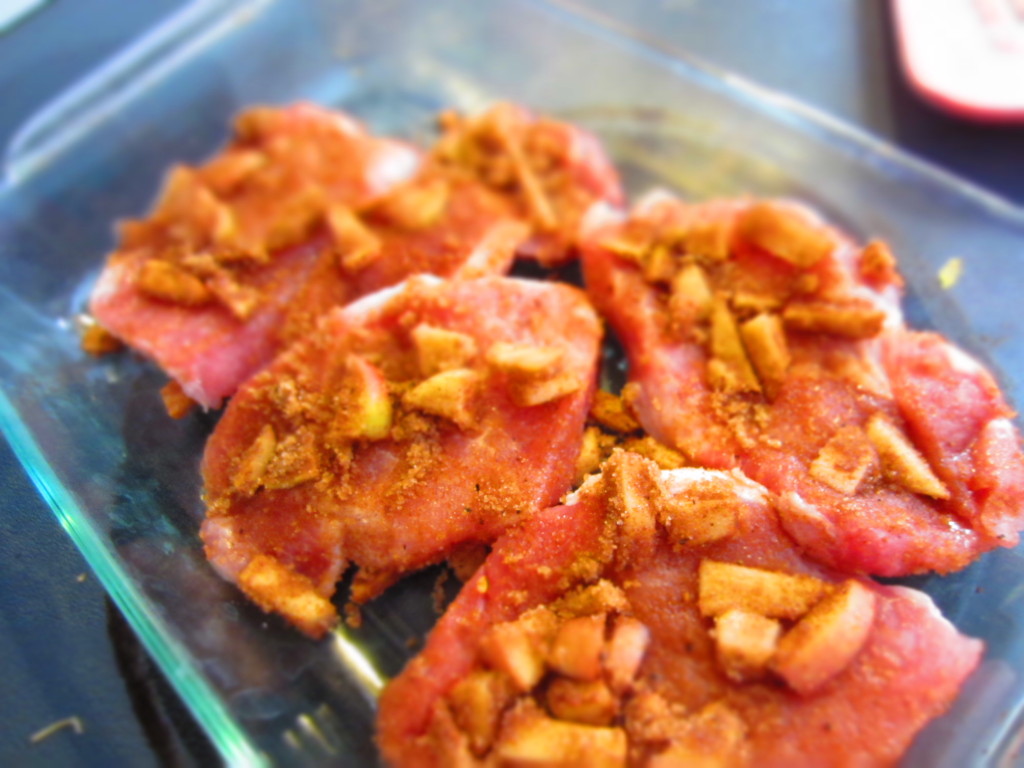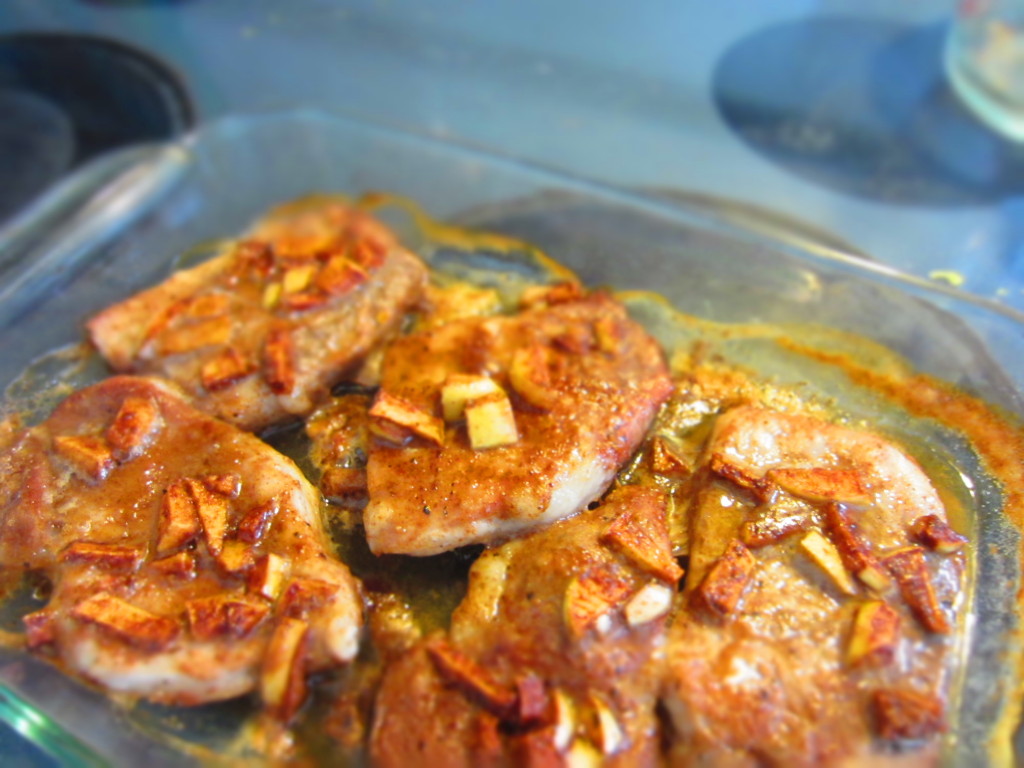 Bake it for 35 minutes. And you are done. It's a warm dish, but even with the apple cinnamon combo (which reminds many people of the fall), it totally works any time of year!
I will definitely make this one again and again. I couldn't believe how little time it took to make something so delicious. I've been doing this long enough, you would think I would be used to it by now, but I'm not. I'm still in awe of what beautiful, simple flavors can do for a meal.
Enjoy!
Apple Cinnamon Pork Chops
by Becca F. Fillmore, dinnerforeveryone.com
4 pork chops, medium thickness (I used boneless ribeye, but any cut would work)
1/2 cup diced apple (about 1/2 apple. I used gala apples, but any kind would work)
1 teaspoon cinnamon
1/2 teaspoon steak seasoning (or salt/pepper combo)
1/4 cup brown sugar
Combine apples, cinnamon, steak seasoning, and brown sugar in a shallow dish. Dip each pork chop into apple cinnamon mixture (you have to press it a bit to get the apples to stick). Place coated chop into an 8 1/2 x 11 baking dish. Sprinkle any extra mixture on top pork chops. Bake at 350 degrees for 35 minutes. Serve warm with vegetables and a salad!