This chicken marinaded in a simple soy sauce and sesame oil based sauce will surprise everyone at your table with a burst of flavor!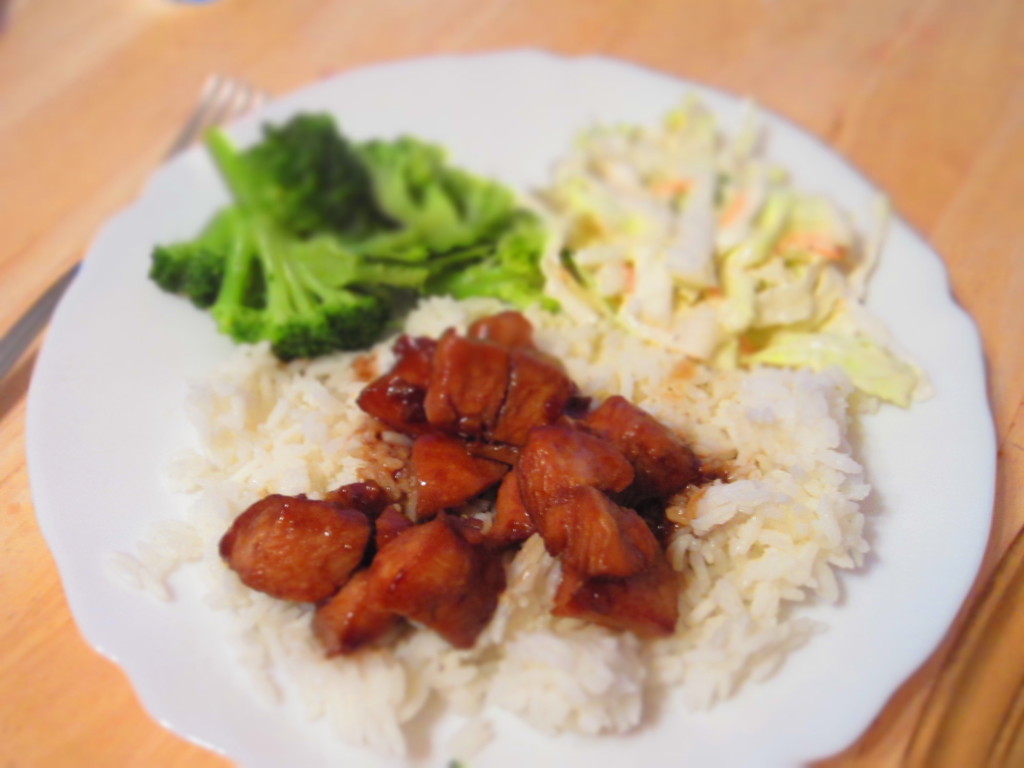 I had extra chicken in my fridge and no recipe plans for it, so this happened! A simple marinade that is packed with flavor. Everyone in my family loved it. Even my 4 year old was eating the chicken, and with him my meals are pretty hit and miss when it comes to what I make for dinner.
One of the things that I think makes this dish unique and delicious is the fact that I cut the chicken up into such small pieces. I'm talking 1/2 inch pieces. I have no idea how long it took me because I was on the phone with my sister while I was doing it, but I'm sure it takes a little longer than your standard chicken strips. With the pieces so small, though, the marinade really gets in to the chicken big time. You will not have to wonder if every bite you put in your mouth will have flavor or not, because it will! The small pieces of chicken also gives the dish a great texture!
My husband was actually really surprised that it was chicken he was eating. He thought it was some kind of beef. Letting it marinade into those tiny pieces for so long really gives it a great taste, trust me!
Asian Chicken Marinade
by: Becca F. Fillmore, dinnerforeveryone.com
2 large chicken breasts (about 1 1/2 pounds)
2 tablespoons sesame oil
1/2 cup soy sauce
4 cloves garlic
1 inch grated fresh ginger (about 2 teaspoons fresh grated ginger)
3 tablespoons brown sugar
Cut chicken into about 1/2 inch chunks. Combine sesame oil, soy sauce, garlic, ginger and brown sugar in a bowl or plastic zip lock bag. Add chicken, making sure it's all covered and let marinade for at least 30 minutes or a couple hours.
Dump chicken and marinade into a frying pan. Saute chicken until cooked through. Serve over rice with a side of your favorite vegetables.