Balsamic Chicken and Pasta is as simple as it sounds, with a flavor that is sure to delight!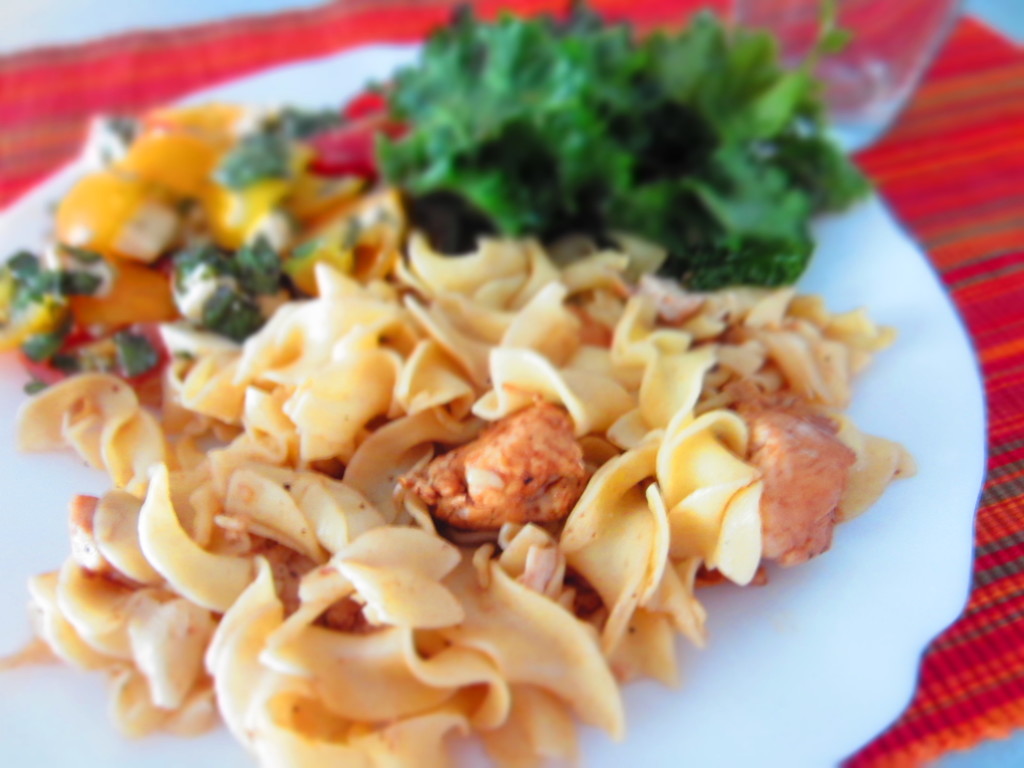 When I was coming up with this recipe it was one of those that I thought, "this will be ok." It is simple, and fast, with basic ingredients, how can it be super yummy (so much so that I didn't really want to stop eating it????) Needless to say, this made the "website worthy" list. I was glad, I'm always happy when recipes surprise me like that! Try it, it doesn't take long at all!
Balsamic Chicken & Pasta
by: Becca F. Fillmore, dinnerforeveryone.com
1 1/2 pounds cubed chicken, salted and peppered
1/4 cup olive oil
3 garlic cloves, pressed
1/4 cup balsamic vinegar
1 teaspoon lemon zest (approx. 1/2 a lemon)
1 tablespoon fresh lemon juice (approx. 1/2 lemon)
1 pound spiral pasta
salt to taste
Cook pasta according to package. Meanwhile, cube chicken, salt an pepper it, then put olive oil and salt and peppered chicken in a frying pan. Saute' until chicken is cooked through. Add pressed garlic and stir until fragrant (about 1 minute). Add balsamic vinegar, lemon zest, and lemon juice. Stir and remove from heat. When pasta is cooked, drain it, put pasta in a bowl and pour chicken/balsamic mixture over top pasta and stir together. Salt to taste
Serve with mounds of delicious vegetables and you have a delectable dinner!