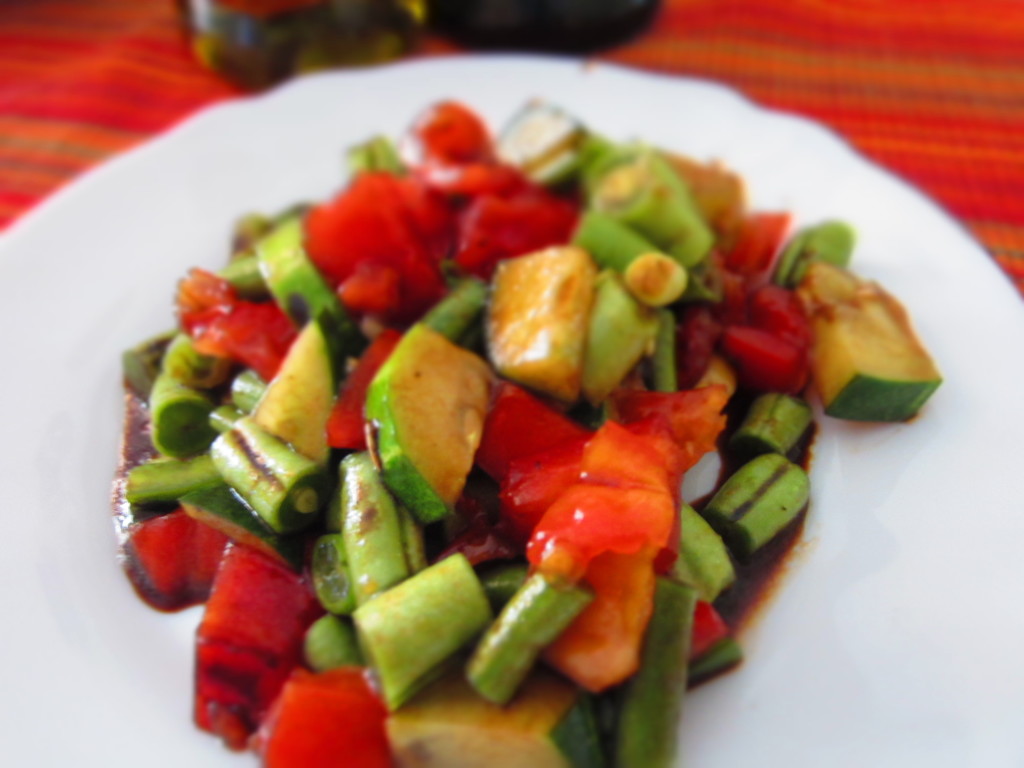 This is a raw salad that will keep you coming back for more. I could not only believe how good this tasted, but how good it made me FEEL! Raw vegetables can be hard for me to eat sometimes. I like them, but I want that extra flavor mixed with them that you can so easily make stick to a cooked vegetable. This recipe solved all of those problems for me and I will be making this one again and again!
I had an abundance of green beans, and that is really where this whole dish started out. I usually saute my green beans, maybe make some delicious garlic green beans or herbed green beans. When I am snapping the stems of the beans off, however, I always am tossing some into my mouth and enjoying the raw flavor of the veggie. Then it hit me to use them in a raw vegetable salad.
The next step was trying to figure out what I could do to this combo of beans and vegetables to kick it up a notch. I wanted to go beyond olive oil and salt and pepper. Of course my mind went right to balsamic vinegar. I was a little worried about it being too strong of a flavor and it not being able to cling to the vegetables enough to make it worth the try. Then I remembered you can reduce balsamic vinegar and it will thicken and take on an almost sweet hint of flavor.
See how thick it gets?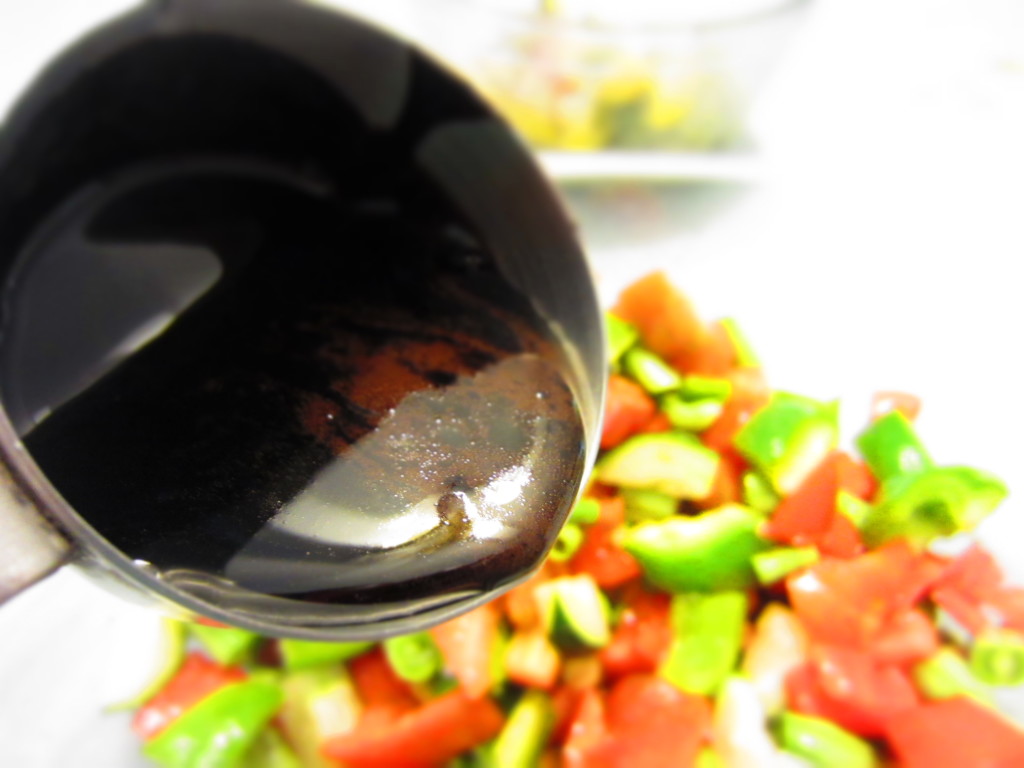 BINGO! I knew what I was going to do! I am excited to share this recipe with you because it was not only fun for me to make, but a JOY to eat!!!
Balsamic Garden Salad
by: Becca F. Fillmore, dinnerforeveryone.com
1/2 cup green pepper, chopped
1 cup cucumbers, chopped (no need to peel here if you don't want to)
2 cups tomatoes, chopped
1 1/2 cups fresh green beans, chopped
1/2 cup balsamic vinegar
2 tablespoons olive oil
1/2 teaspoon salt
1/4 teaspoon pepper
Combine vegetables, toss. Put balsamic vinegar into a small sauce pan. On medium heat bring to a simmer and let reduce until thickened but still pour-able. It will reduce to about half of the original amount (this should take about 5-10 minutes). Let cool slightly. Pour over top vegetables, toss. Add olive oil, salt, and pepper. Toss. Serve cold or at room temperature.