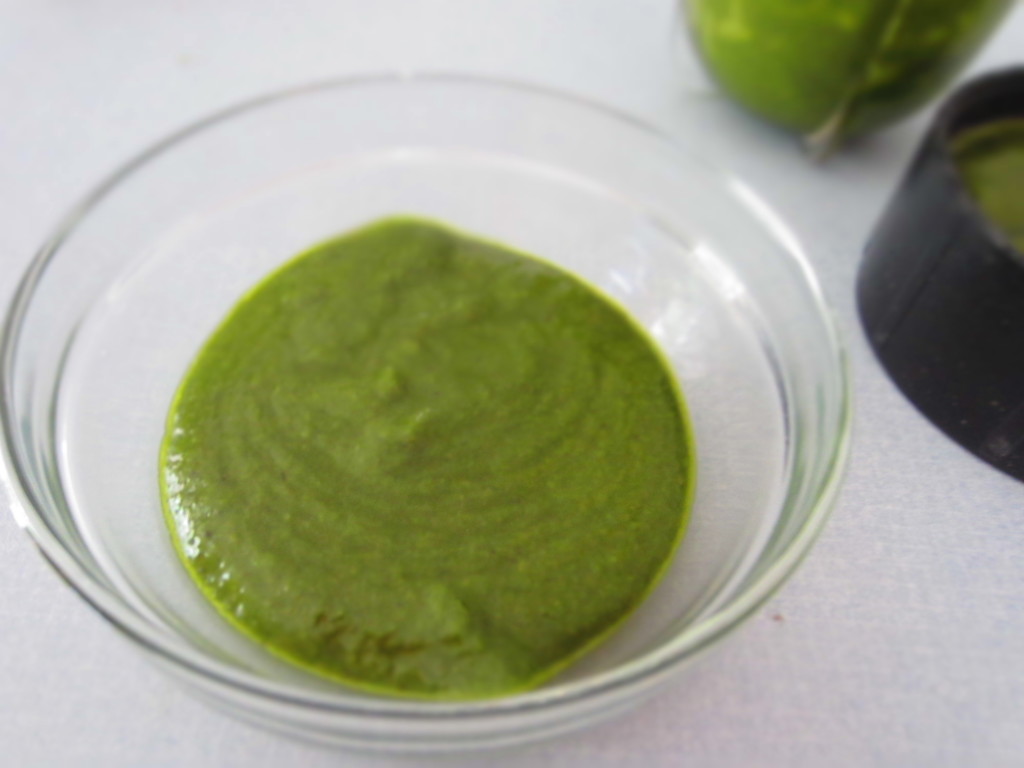 This basil dressing is so simple, versatile, and delicious! I really don't know why it took me so long to think of making a basil dressing. Apparently it's been around a while! I always think to make pesto or use basil in my cooking, so when I finally realized I could make a dressing out of it I was SO EXCITED…..to eat it anyway!
To show you all how easy this recipe is to make I put a video of me making this recipe on my YouTube channel for you to watch. Either click on the YouTube icon on the bottom right corner of your screen to get to my channel and find the video or click HERE to go right to it!
Back to the recipe itself, I want to talk about what you can use the powerfully flavorful dressing for! You can put this over grilled or sautéed chicken. I suppose you could even put it over baked chicken! You can put this over potatoes or basically ANY roasted, sautéed, or raw vegetable. You could use this in a pasta salad, or a regular green salad. I think, if you haven't gotten the picture, you can use this on whatever you imagine it would taste good on!
This makes around 1/3 of a cup of dressing, so not a huge amount. You will be surprised, however, how far this goes because of the intense flavor it has! Experiment with it, make the small batch to see how it works for you. Then adjust it accordingly to whatever you are making from then on!
Basil Dressing
by: Becca F. Fillmore, dinnerforeveryone.com
1 cup fresh basil leaves
1 garlic clove, minced
1/4 cup olive oil
1/4 teaspoon salt
1/8 teaspoon pepper
Combine in blender or food processor.