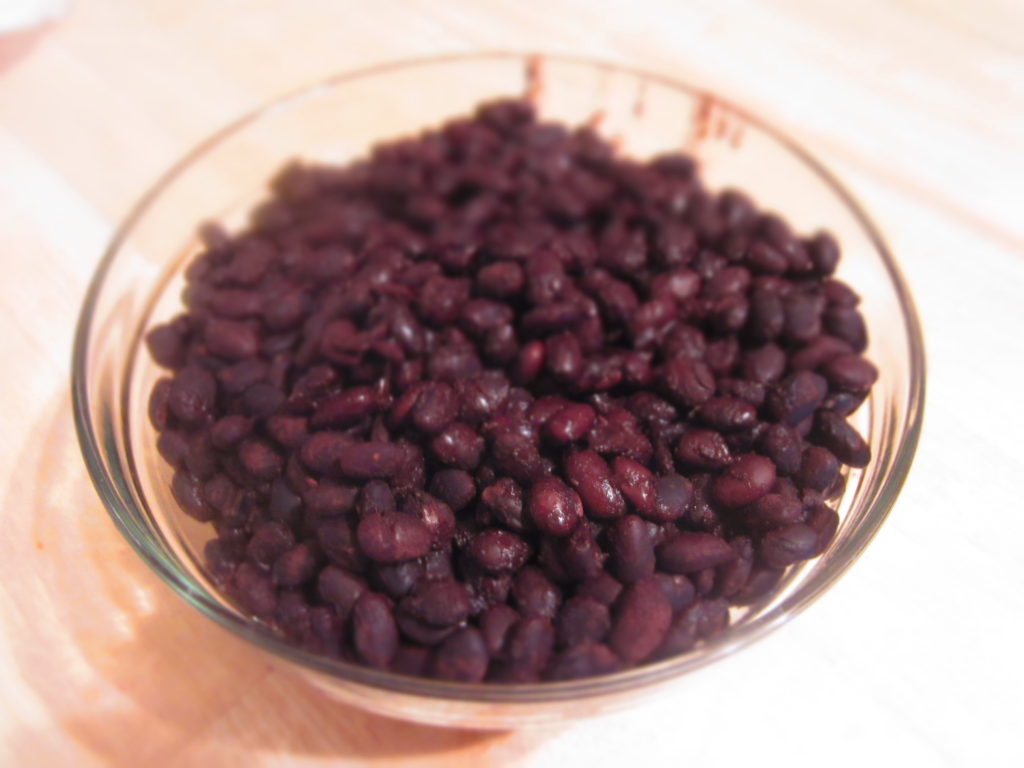 I really do like black beans. I usually just buy a can, and they are always a great addition to many of my meals. I just haven't ever thought of beans being rich and flavorful…until recently. I made the most beautiful and delicious bean discovery. Delicious to the point that my 6 year old has asked to have a small Tupperware of black beans in his lunch for the past two days. So let me enlighten you!!!
I bought a bag of dried black beans to try out making my own beans. I mean, why not, right? So I was looking at the different ways how to cook them and settled on the crock pot. My mother in law has done it many times with great success, and it just seemed so much easier, so I figured I'd give it a go.
I figured beans and water, right? WRONG!!!! Of course that works, and you get your cooked beans in the end, but I discovered that you can put seasonings in with the beans and water. It will change….your….life!
In the crock pot I put a bay leaf in with the dried beans, some oregano, garlic powder, chili powder, paprika, salt, and onion powder. After all of that is when I put the water in. I put it on low and let it do it's thing for about 6 hours. I was beyond pleasantly surprised with the result. I made my husband taste them right away, we were both shocked that beans could taste so good!
I made a big crockpot full of these (which I'm super excited about because they are so delicious), but even with how much we love them we aren't going to eat the beans that fast. So I put half of the cooked beans in a freezer bag and threw them in the freezer. Everyone (meaning some food bloggers and my sister) says that beans freeze beautifully so I'm putting it to the test. We'll probably dig in to those in a week or so.
So, do you want to know how to cook black beans you'll actually want to eat? Good, find the recipe below!
Crock Pot Black Beans
by: Becca F. Fillmore, dinnerforeveryone.com
2 pounds dried black beans
6-8 cups water
1 bay leaf
1/4-1/2 teaspoon chili powder
1/2 teaspoon paprika
1 teaspoon salt
1 teaspoon garlic powder
1 teaspoon onion powder
2 teaspoons oregano
Pour beans into your crock pot. Add bay leaf, chili powder, paprika, salt, garlic powder, onion powder, and oregano. Add water. Start with 6 cups of water, slowly add remaining water until it's about 1 inch above the beans (for my crock pot I end up usually using 7 cups of water). Turn crock pot on low and let it cook for 6-8 hours. Check at 6 hours, and then every 1/2 hour until beans are done cooking. Beans will be finished when they are soft and you can easily bite or cut through it. Try to stop them from cooking before they get mushy.