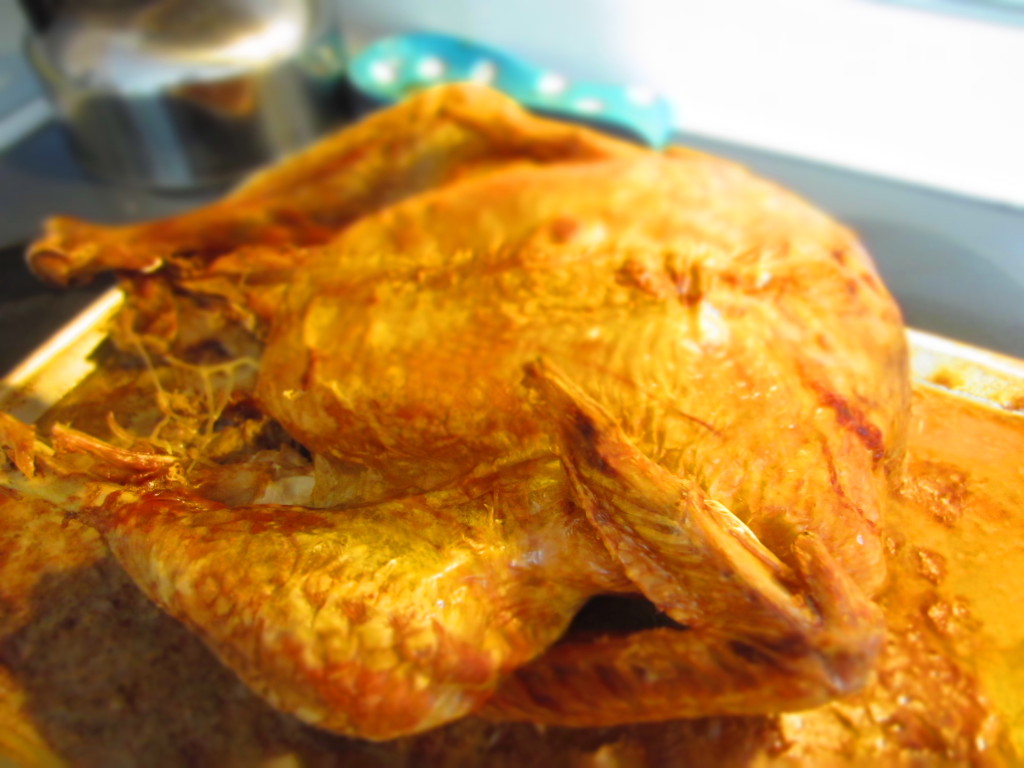 Here is your one stop shop for putting together a super delicious Thanksgiving menu! Take your pick out of each of the categories below. You will be sure to find the main dish, side dishes, and desserts that will keep everyone going coming for more!
Main Dish
Turkey/Chicken:
-Want to be really ambitious? Learn How to Brine a Turkey before you cook it!
-This Thyme Roasted Chicken is obviously a chicken recipe (shocker!), but it could work wonderfully with Turkey!!!! I would suggest doubling the recipe to cover the turkey though.
-Try cooking your turkey when it's frozen solid! HERE is a great place to find the details on that. Seriously, it makes a delicious turkey and it takes a lot of stress out of trying thaw and dress your turkey ahead of time.
Ham:
-If you aren't a turkey person, ham is a fantastic alternative. This Christmas Ham Glaze recipe is definitely not exclusive to Christmas. It's got orange zest and cloves and will make your mouth so happy. I promise.
Side Dishes
-I know that cranberry sauce can easily be opened out of a can. It's even pretty enjoyable out of a can, but you have not really experienced the wonder of turkey and cranberry flavors together try making your own Sweet Cranberry Sauce , it's really a lot easier than you think!
-Homemade Apple Sage Stuffing is a MUST! Don't even stuff it in the turkey, just make it and try not to eat it all!
Put a simple twist on a green bean side and add some herbs to make a surprisingly delicious (and simple) Herbed Green Beans
-Any fall vegetable is going to pair nicely with a turkey, so try some Roasted Vegetables to round out your meal.
–Sweet Potato Casserole is a classic, and it's awesome to eat too. Everyone will love it!
-If you want to try something new with sweet potatoes, try making Jerk Seasoned Sweet Potatoes. It gives those potatoes a great little kick to balance the sweet.
-Thanksgiving is not Thanksgiving in my house if Strawberry Pretzel Salad is not there. It's actually not a salad at all, and it involves jello…and cream cheese…and butter…and cool whip…and I'm in a food coma now…
Desserts
-Go for the classic Pumpkin Pie. Everyone will be glad you did!
–Pumpkin Cheesecake is a great alternative if you are looking for a richer version of the traditional pumpkin pie.
-How many variations of pumpkin pie do you want to make? Well, here's Pumpkin Walnut Pie, for you to try and drool over. What a great opportunity to practice will power and you try not to eat the entire thing by yourself!
-If you are making all this pie, you may need a great Pie Crust recipe!
-Going gluten free this year? Or just want something different? Try Peanut Butter Pie with a Peanut Crust as an alternative.