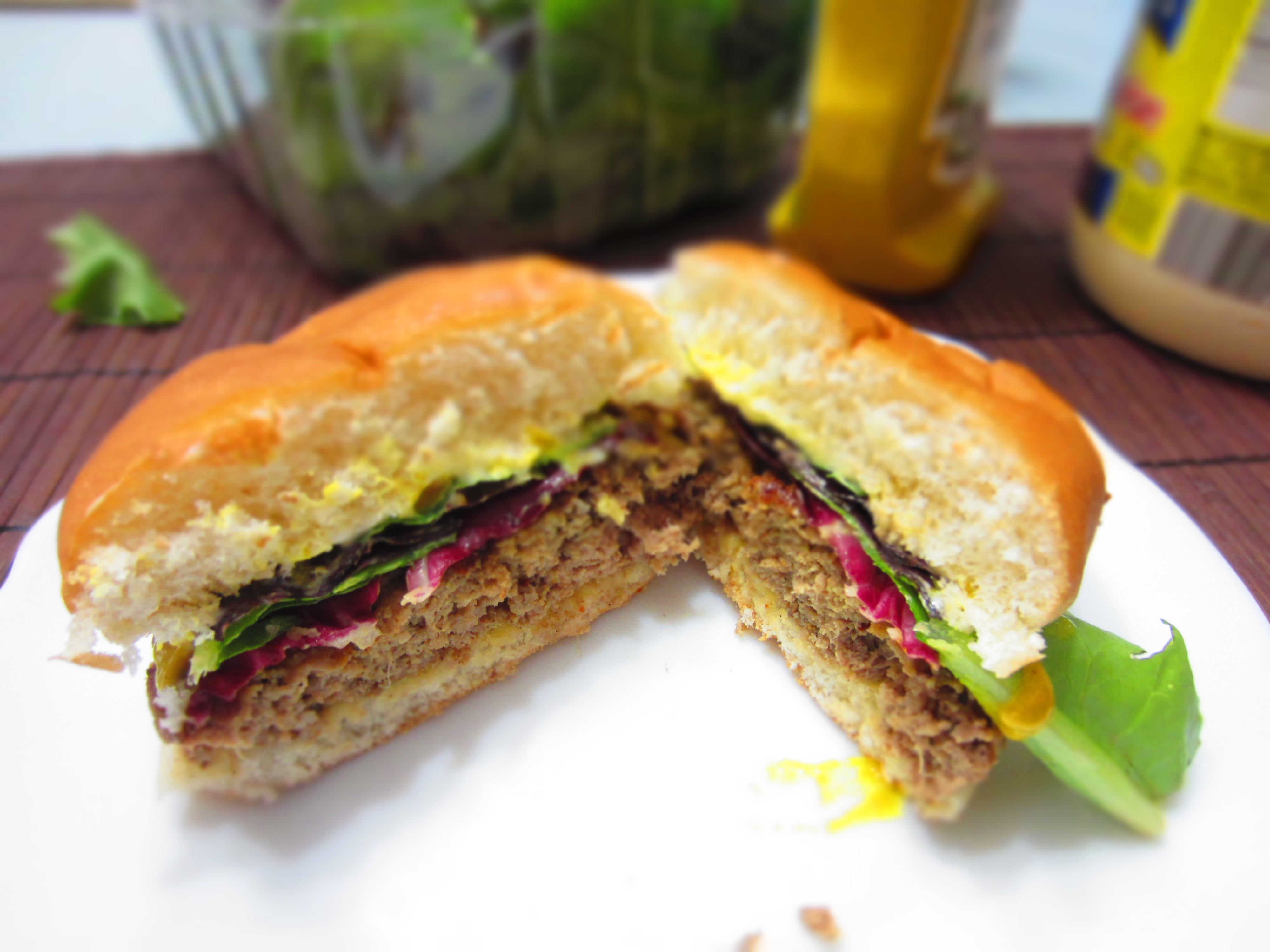 Want a burger with some kick??? I've got a super simple solution for you. These awesome jerk seasoned burgers will give your burgers a leg up when it comes to game day sliders or even just a fun dish for the family!
My husband was a bit surprised when he took the first bite because I didn't tell him they had the jerk seasoning in them…in other words, they are a little hot when you are expecting a regular burger, so you may want to warn your family, or whoever's eating them. You can always reduce the jerk seasoning amount if it's too much for you. I thought it was perfect! My husband really liked them too, once he realized what I had done to them!
So, really its simple. Put your ground beef in a bowl and add fresh garlic, dried minced onion, and the Caribbean jerk seasoning (you can find it in pretty much any spice isle at any store, it's called "Caribbean Jerk Seasoning").
My kids thought this concept was really awesome for some reason! I had to guard them from digging in to the raw meat!!! I was successful though. You can mix it up with a spoon or spatula, but nothing really quite mixes it all together the same (and as evenly) as digging in with your bare hands! Don't be afraid, you have to form the patties anyway, you might as well go all in.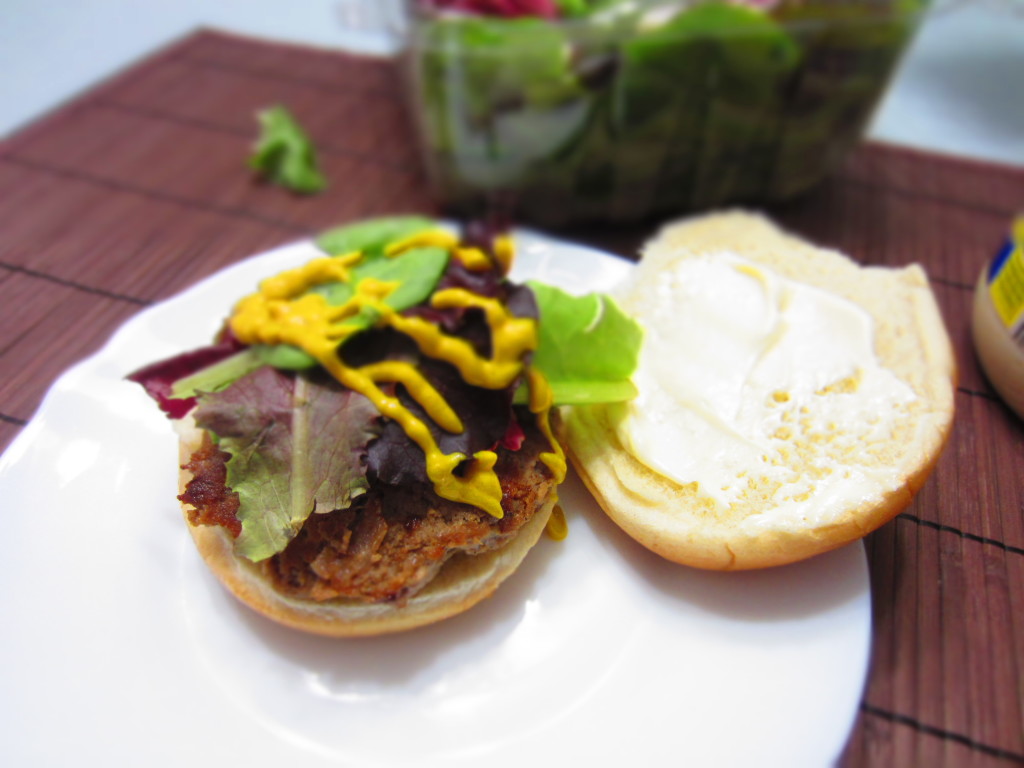 Caribbean Jerk Burgers
by: Becca F. Fillmore
1 pound ground beef
3 garlic cloves, minced
1 tablespoon dried, minced onion
2 tablespoons Caribbean Jerk seasoning
Combine ground beef, minced garlic, dried onion, and jerk seasoning. Form into 4-6 patties (depending on how thick you want them), grill or cook on stove top or electric griddle until cooked through. Top them with desired toppings