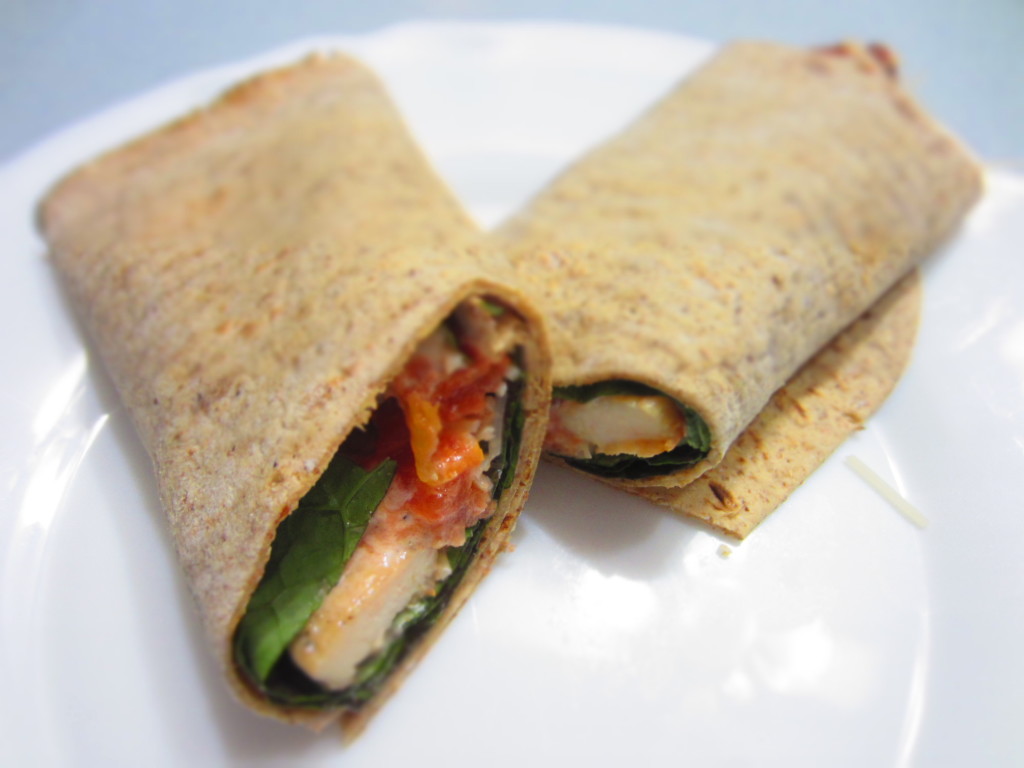 This is definitely a great meal to make when you are not feeling up to cooking or if you are tight on time. You just saute up some chicken and layer it all up on flat bread or a tortilla and serve it! It's is a great one for when you are having guests as well because you can choose the variety and amounts of toppings so everyone can have a wrap to their liking. Plus, saying you are having a wrap just sounds fancy, doesn't it?
The thing that gave this little dish just the perfect pop to the taste buds is steak seasoning. While I was sauteing the chicken up I sprinkled steak seasoning on one side of the chicken. This gave it the perfect balance of flavor against the more one sided flavors like tomatoes and salad.
Chicken Caesar Wraps
by: Becca F. Fillmore, dinnerforeveryone.com
2 tablespoons olive oil
1 pound chicken breast
1 package large flat bread or tortillas
1 teaspoon steak seasoning
1 cup tomatoes
1/2 cup Parmesan cheese
2 cups lettuce (I prefer a dark leafy green, like spinach)
1 bottle of Caesar Dressing
Chop chicken into small chunks or strips. Saute in olive oil, while sauteing, sprinkle steak seasoning on top. When chicken is cooked through, remove from  heat and let cool slightly. Layer chicken, tomatoes, Parmesan cheese, lettuce and Caesar dressing on flat bread or tortilla.