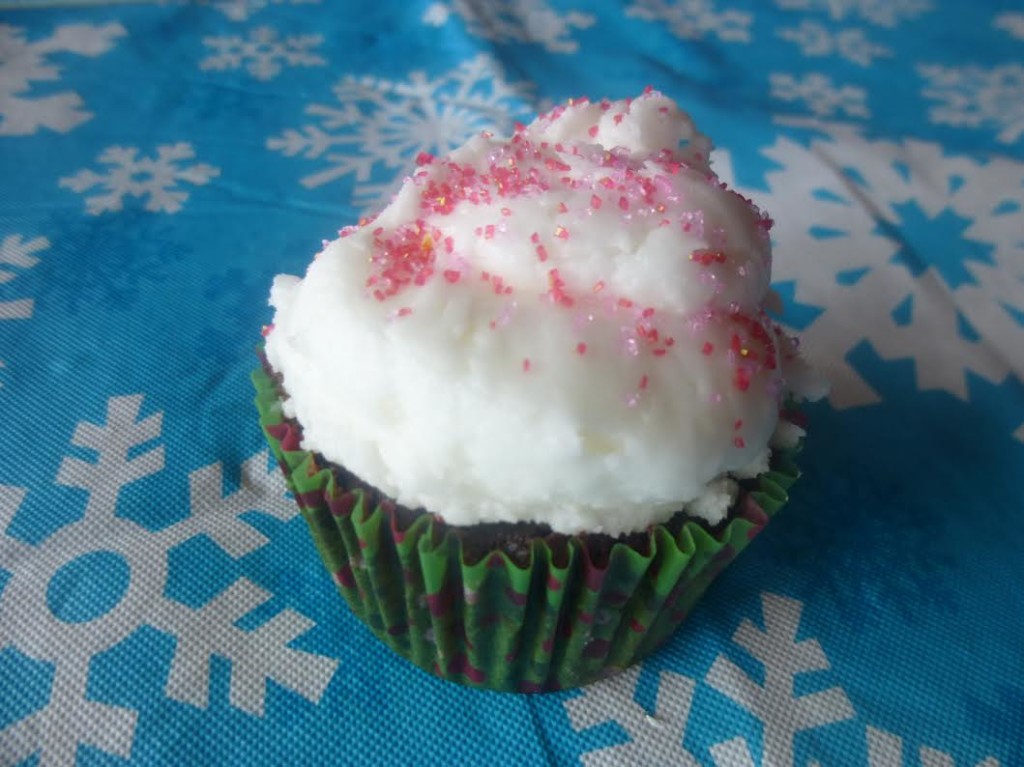 It sounds weird right? Chocolate quinoa cake? But it's really easy and so yummy! I had heard of quinoa before my diagnosis, but I'd never tried it or experimented with it. Along with a really metallic, bean-y tasting gluten free flour blend, a bag of quinoa was one of my first purchases at the Amish store after I began my gluten free life.
I've actually found quite a few yummy recipes to use it in, but I think this one is my favorite. It is a bit pricey, but so is most everything else "gluten free," so it's just another alternative grain I now keep in my pantry. Quinoa cooks up just like rice, and I have used this recipe at www.barefeetinthekitchen.com for making it with good results.
I find so many good recipes on Mel's Kitchen Cafe, and I was pleasantly surprised to see this one posted last year with a gluten free subtitle. Be forewarned, the cake may very well fall – as so many of my gluten free baking tries do – but that just makes more room you get to fill in with frosting. 🙂 The last time I made it, I halved the recipe and made 12 cupcakes instead, and they turned out great. The frosting included in this recipe is really delicious, but last time I just used some almond flavored butter cream that I had made for the "regular" cupcakes the rest of my family eats, and it paired well with them, too. Find the recipe HERE and try it!!!
-Clare