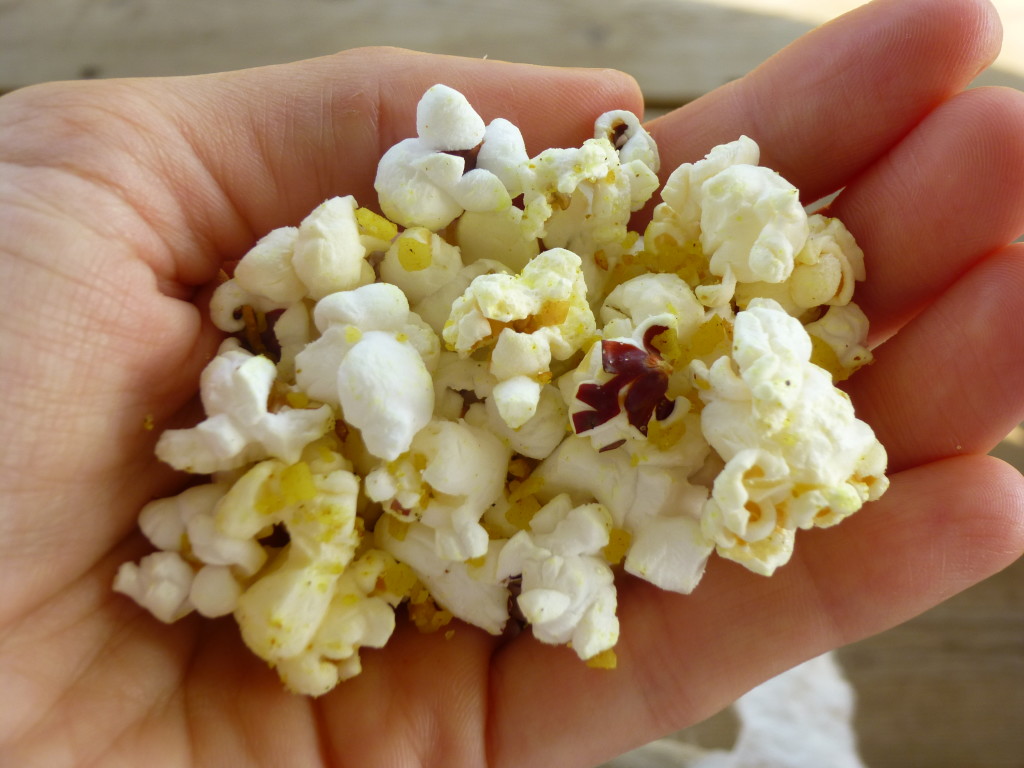 When I heard it was going to be snack week, I tried to think of the things I love to find when I'm foraging through the pantry or the fridge at 3pm. But when I thought about the times I actually make myself a snack – besides putting peanut butter on top of a banana -it's most often popcorn at 9:00 at night after I've put the kids down for bed and they are too asleep to hear the popper. Popcorn and I have an interesting relationship. I wouldn't list it among my favorite foods, but I can sit down and eat large quantities of it – put a whole bowl in front of me and it will be gone in no time! I'm pretty positive I inherited it from my dad.
When I was diagnosed with Celiac Disease, I substituted popcorn for a lot of other night time snacks I would have eaten instead. Good thing my husband bought me that air popper for my birthday a few years ago because I use it All. The. Time. I didn't figure buttered popcorn would make a very interesting snack option for DFE, and popcorn balls are very yummy but not so healthy, so I went in search of a new seasoning and stopped when I found a recipe for this sweet and salty Coconut Curry Popcorn Seasoning.
I wasn't so sure I wanted to go through with making it when I was about to add the curry to the toasty coconut – curry just doesn't seem like a popcorn topping – but it turned out in the end. At first when I tasted it, I wasn't so sure if I liked it or not, but the more I ate, the more I wanted to keep eating. Sign me up for anything sweet and salty! (Speaking of, I just finished off a batch of Pineapple Pretzel Fluff today.) My 6-year-old even asked for her own bowl of this savory popcorn, and I found my 2-year-old cleaning up the remnants the 6-year-old didn't finish.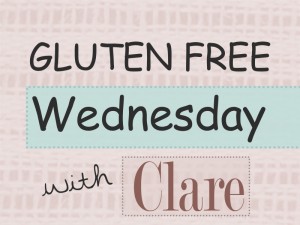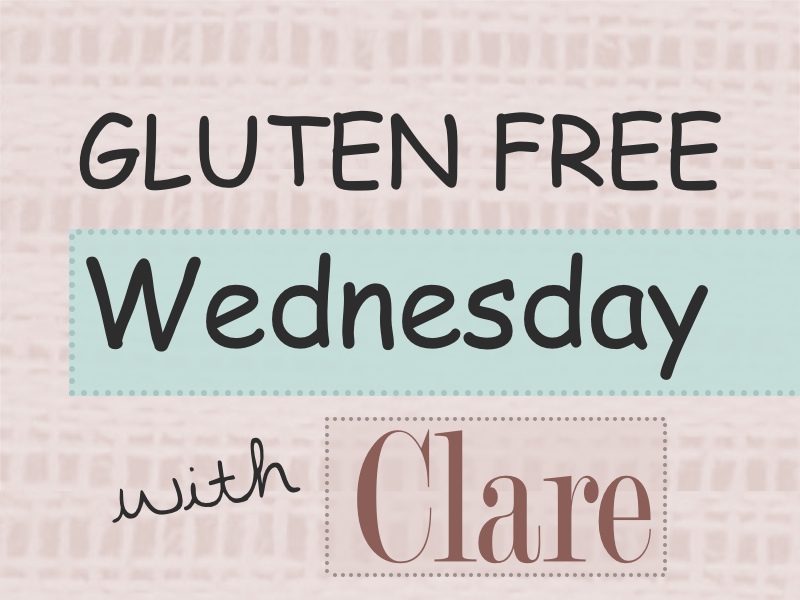 Coconut Curry Popcorn Seasoning
by: Clare Gourley, dinnerforeveryone.com contributor, adapted from Taste of Home
1/2 c. coconut flakes, toasted (Find a great tutorial HERE for easily toasting coconut.)
1 T. sugar
2 t. curry powder
1/4 t. salt
Process coconut in a [small] food processor until finely chopped. Add the sugar, curry,
and salt and process until combined. Sprinkle over buttered popcorn.* Store in an
airtight container for up to 3 months.
*I use 1/2 c. of popcorn kernels for every batch of popcorn in my air popper. I've found
about 3 T. of melted butter covers each batch nicely and allows the seasoning to stick
well. I also use about 1 teaspoon of this seasoning for every 2 cups of popcorn.