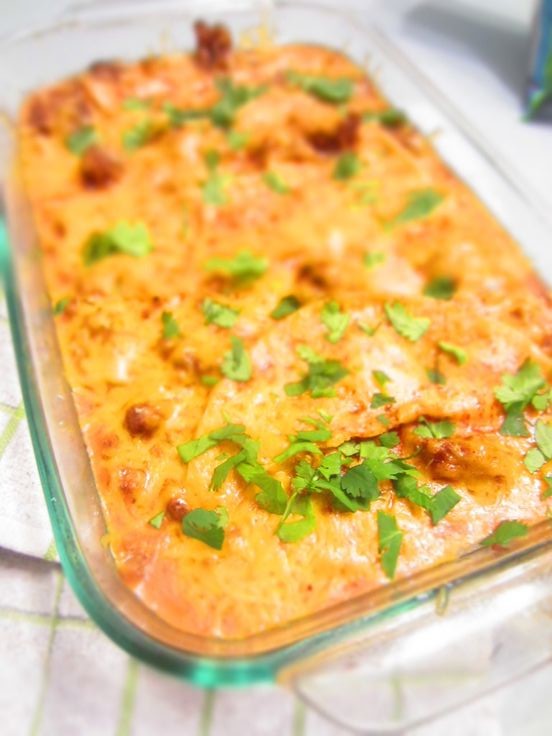 Introducing my brother Ben! I've shared some of his recipes and talked about him before. He is in college right now and going to be sharing great recipes that can will fit into the "I'm in College" category and a new category called "Dinner for Two." Of course many of his recipes will naturally fit into other categories like "I need dinner now" or "I don't feel like cooking." I'm going to let him talk to you and tell you about his recipes from now on! So meet, 
My Brother Ben
Here is my first dish! This is based off of the recipe D. Eagar gave me when I was in Arizona, serving a mission for my church.
This dish is especially good because it is, what I call, a "use what you have" kind of dish. The ingredients are interchangeable with others to create what you would like, or simply to fit what you have. If you don't have ground beef but you have chicken or pork, you can switch it out. If you have cream of mushroom instead of cream of chicken, go for it. Or make your own cream of "whatever" soup to add in. Switch out corn tortillas for flour tortillas, tortilla chips, corn chips, whatever you have in your cupboard. I've added mixed vegetables to this dish just to get more veggies in my meal and it was really good. I bet you could even put all this in the crock pot and add a cup of water and it would turn out (if you're using raw chicken or pork). It is one of my go to meals because I have the recipe memorized and  it makes a wonderful leftover meal! Super simple, super delicious.
Enjoy!
       -Ben
D. Egar's Creamed Tacos
1 lb ground beef
1/2 onion
1-4 oz can diced green chilies
1-10.5 oz can condensed tomato soup
1-10.5 oz can cream of chicken condensed soup*
4 corn tortillas
Mexican blend shredded cheese
Cilantro (for topping, optional)
Dice one half of an onion. Brown 1 pound of ground beef and cook the onions with it in the frying pan.  Then add the cans of green chilies, tomato soup, and cream of chicken soup. Mix together and let warm until the sauce is bubbling.  Tear the 4 tortillas into strips. Pour the creamy tacos into an oven safe serving dish while layering the tortilla strips throughout (around a 7×11 size dish works). Cover the top with a Mexican blend of grated cheese and put in oven on broil until the cheese is melted. Remove, top with cilantro if desired and serve.
*or 1 1/2 cups of homemade cream of chicken coup (1 cup white sauce + 1/2 cup chicken broth, pepper to taste)