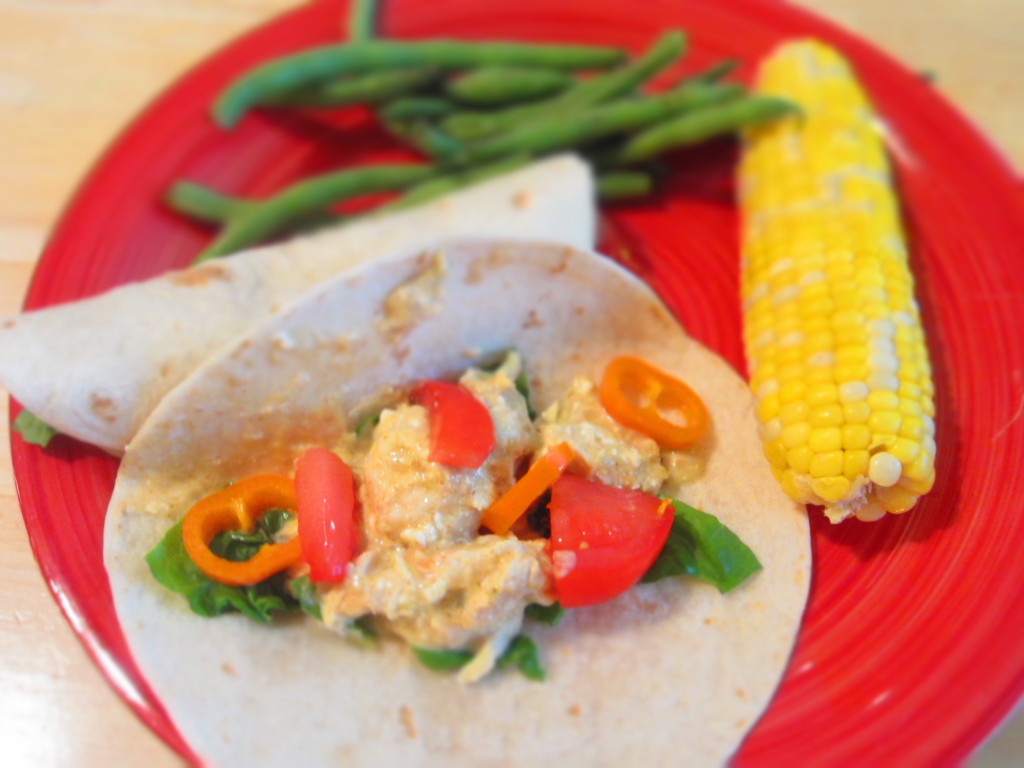 I was inspired by the color green (verde) for this recipe. Particularly by the limes and salsa verde which were in my refrigerator. I couldn't imagine this combination going wrong, and I was right! I wanted something creamy to add to it but wanted to go beyond sprinkling cheese on top. So some cream cheese came in handy for that! Yum!
It's a little bit ridiculous how simple this dish is to make in comparison to how delicious it is! Sometimes I forget that you can make something wonderful without breaking a sweat! Isn't that why I started this whole website anyway? I know I have more complicated things on here, but my inspiration was how simple ingredients used in the right way could make an incredible difference in your meals. So here is a great example of one of those meals.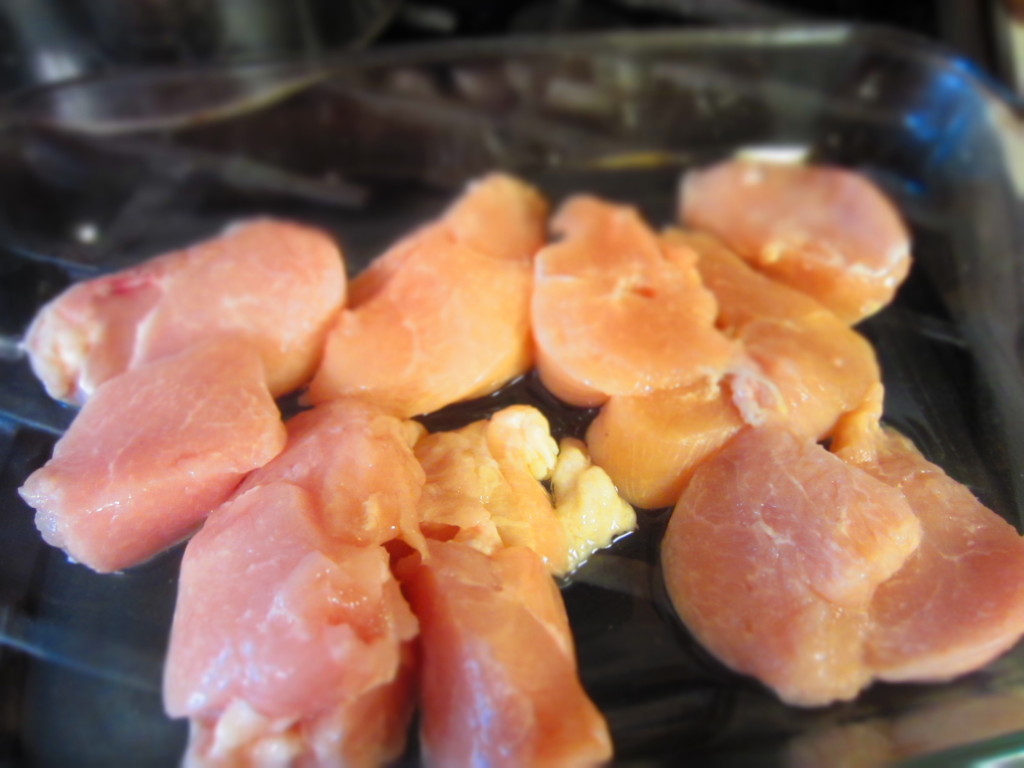 I simply squeezed a lime over top chicken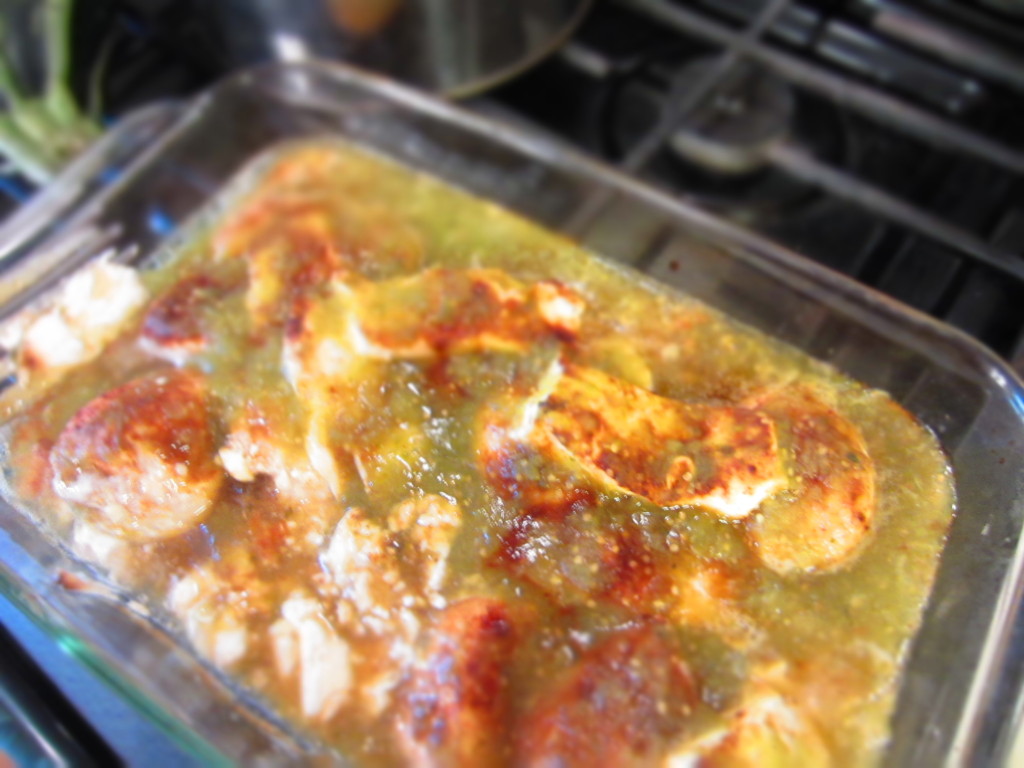 sprinkled a little cumin and chili powder on top, put chunks of cream cheese on, covered it all in salsa verde and baked it.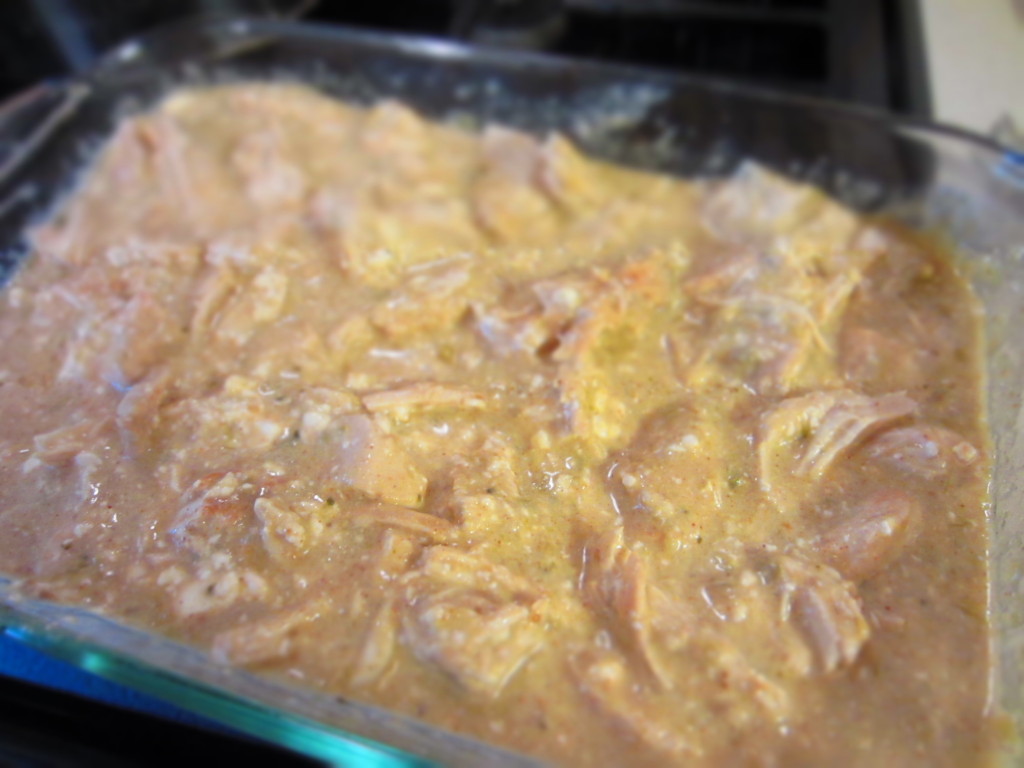 Then I shredded it all…which makes it look less appetizing, but it creates a super creamy combo!
I served it on a flour tortilla, but you could easily serve this with rice, beans, or whatever else sounds good to you! Everyone in the family liked this one. So try it out!
Creamy Verde Chicken
by: Becca F. Fillmore, dinnerforeveryone.com
1 1/2 pounds chicken breast
1 lime
1/2 teaspoon ground cumin
4 ounces cream cheese
1 teaspoon chili powder
1 cup Salsa Verde
Cut chicken into chunks. Cut lime in half and squeeze both halves of the lime over top chicken, making sure to get juice on all the chicken. Sprinkle cumin and chili powder evenly over top. Cut cream cheese into chunks and distribute over top. Pour salsa verde over top everything and bake at 350 degrees for 30 minutes, or until chicken is cooked through. Shred chicken* and stir it into all the juices and cheese from the pan.
Serve on a tortilla or with rice.
*To make shredding easier, put the chicken into a standing mixer and turn it on low. I've used both a paddle and dough hook, they both work great.