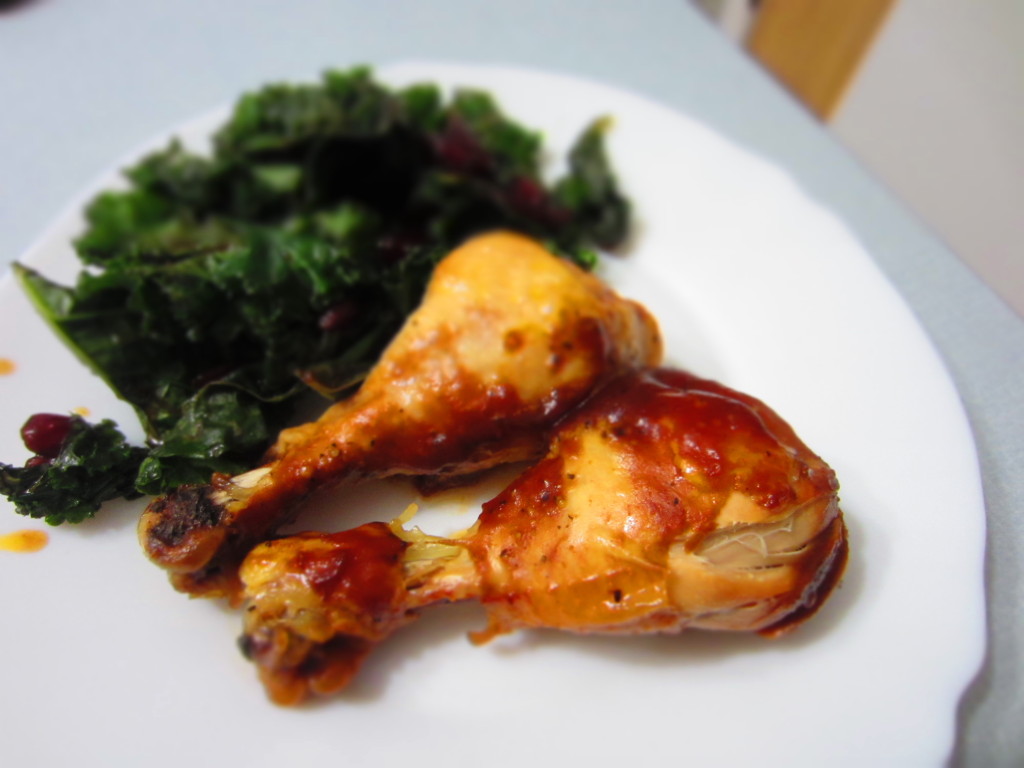 Sometimes I really want BBQ chicken because, well, it's delicious. Sometimes, I don't feel like grilling. Sometimes it's really hot out and I don't want to heat up my house with using the oven. I still want BBQ…where does that leave me? No worries, there's a simple solution,the crock pot. This is no new concept, I know, but a lot of times when you do things the same way forever you forget that you can do BBQ in the crock pot (unless, of course, you always do BBQ in the crock pot. If you do this reminder isn't relevant)!
The thing I like doing with my BBQ chicken drumsticks is putting a bit of steak seasoning in with the mix. I usually use sweet BBQ sauce, so adding the steak seasoning just gives it a little balance without totally taking away the sweetness of the BBQ. It's amazing what simple things like steak seasoning can do to help make your BBQ chicken taste like something special.
The best part about this recipe is that if you have a favorite steak seasoning and/or BBQ sauce (that is surely the best and only kind to use), putting the two together will make your recipe a unique combination that no one else will have around. So even something simple can be something special!
Crock Pot BBQ Drumsticks
by: Becca Fillmore, dinnerforeveryone.com
2 1/2 pounds chicken drumsticks
1 teaspoon steak seasoning
1/2 bottle of your favorite BBQ sauce (about 14 ounces)
Put chicken and steak seasoning in the crock pot and combine. Add BBQ sauce and combine. Put on low for 6-8 hours, or high for 4-6 hours.