Ham, pineapple, and a simple sweet and sour sauce in a crockpot is all you need to make this simple dish!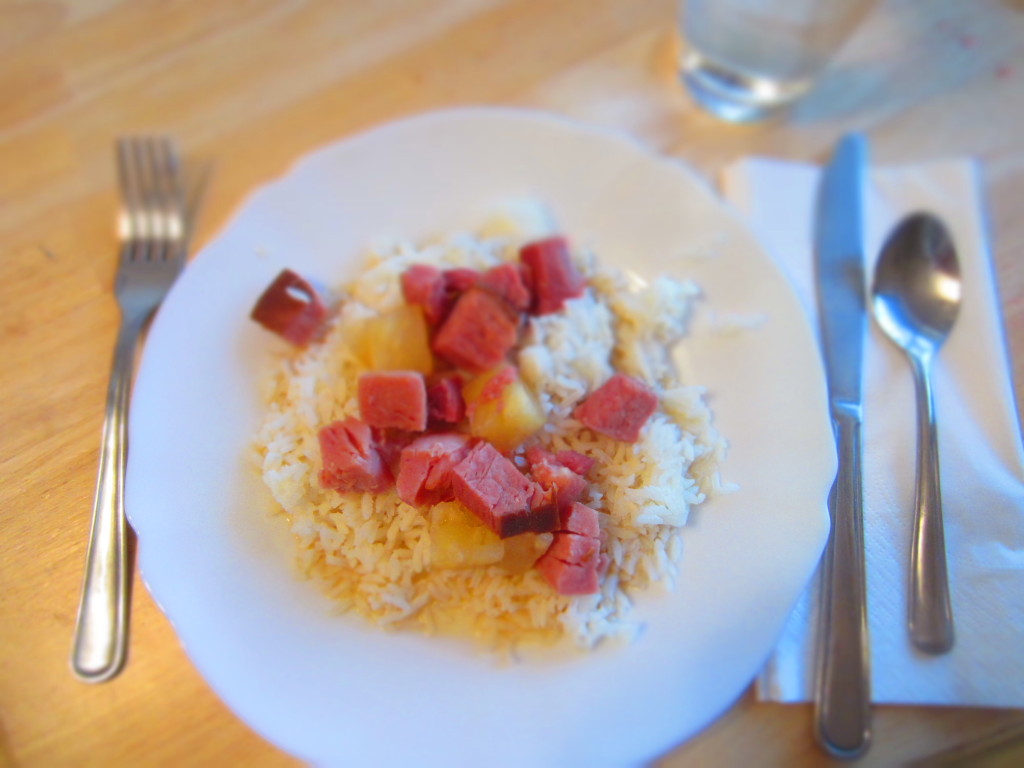 Ham was on sale, so my husband bought a gigantic ham for next to nothing. We froze some, used some on sandwhiches, ate it with mashed potatoes and veggies…and there was still some left! I was trying to think of a way I could make a ham based dish without it reminding me of what I think of as "a ham dinner".
I love ham, don't you dare misunderstand me! I was just not feeling it after 5 days in a row, that's all. I think that is pretty understandable.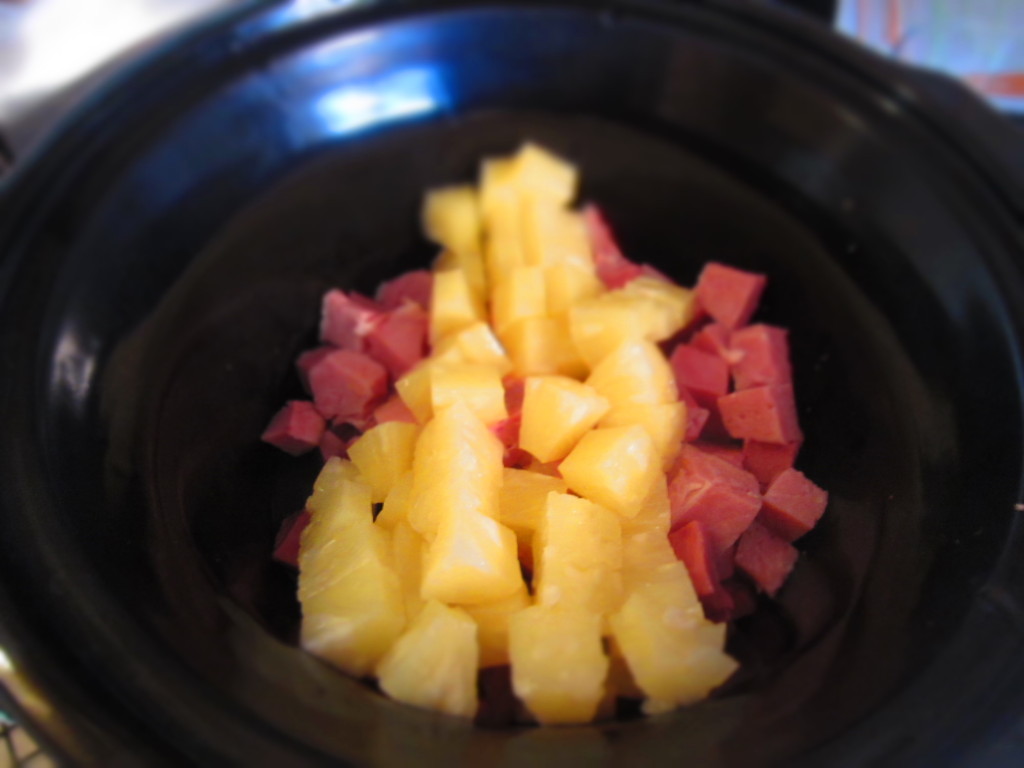 So I came up with this awesome, easy, simple, crockpot dish. I love sweet and sour type dishes and this easily fits into that category. I mixed it with pineapple and a simple mixture of a sweet and sour type sauce, threw it all in a crockpot and there you go! I served it over rice and it was a hit.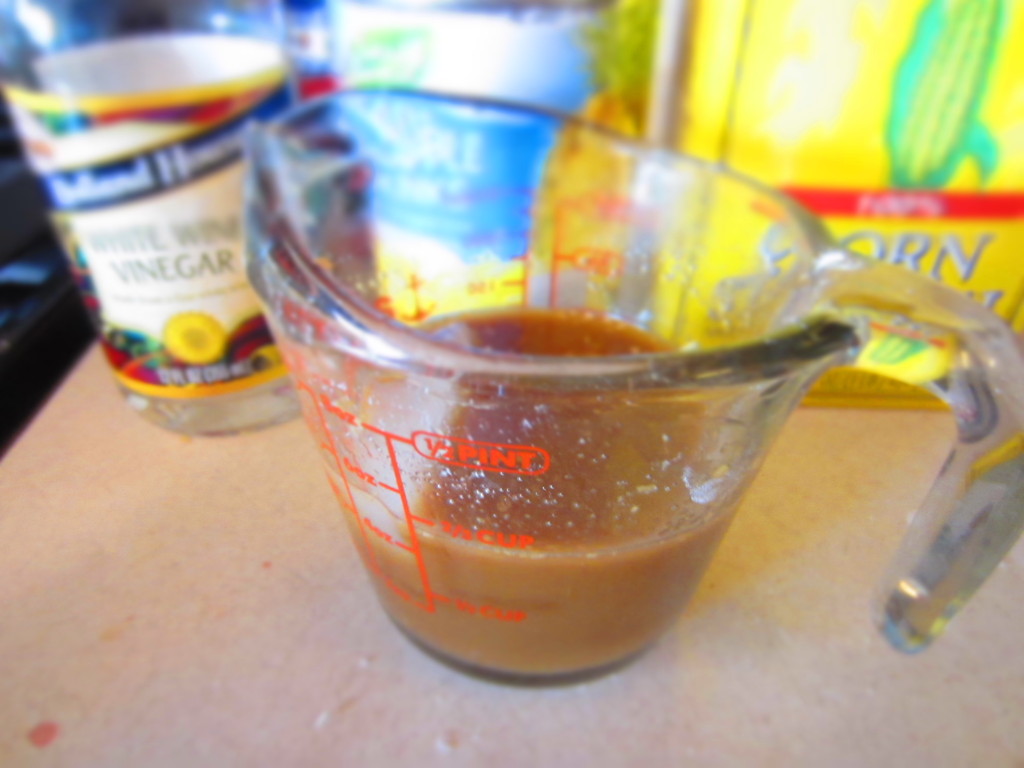 I will definitley make this again. I will also put this on my list of things I can make when people are coming over. It is a simple dish that most people will enjoy. Since it's a crockpot dish I don't have to stand over a stove while guests are coming into the house either. I love meals like that when I'm having company…let's be honest, I like meals like that in general!
Enjoy!
Crockpot Pineapple Ham
by: Becca F. Fillmore, dinnerforeveryone.com
6 cups cubed ham
1 can pineapple chunks
1/4 cup brown sugar
1/4 cup whit wine vinegar
1 tablespoon soy sauce
1 teaspoon fresh ginger, grated
1 ice cube
1 tablespoon cornstarch
Put cubed ham and can of pineapple chunks (juice included) in a crockpot. Whisk together in a small bowl: brown sugar, vinegar, soy sauce, ginger, ice cube, and cornstarch. The ice cube will make the the mixture cold and help the cornstarch mix evenly. Pour into crockpot and stir it together with ham and pineapple. Put crockpot on low for 3 hours or until heated through. This can sit in the crock pot much longer without hurting the dish at all. Serve it over rice. *This makes a lot, but freezes well.
NOTE: If you want a thicker sauce, add more cornstarch