Yellow squash, onion, zucchini, basil, and garlic. All in a burger!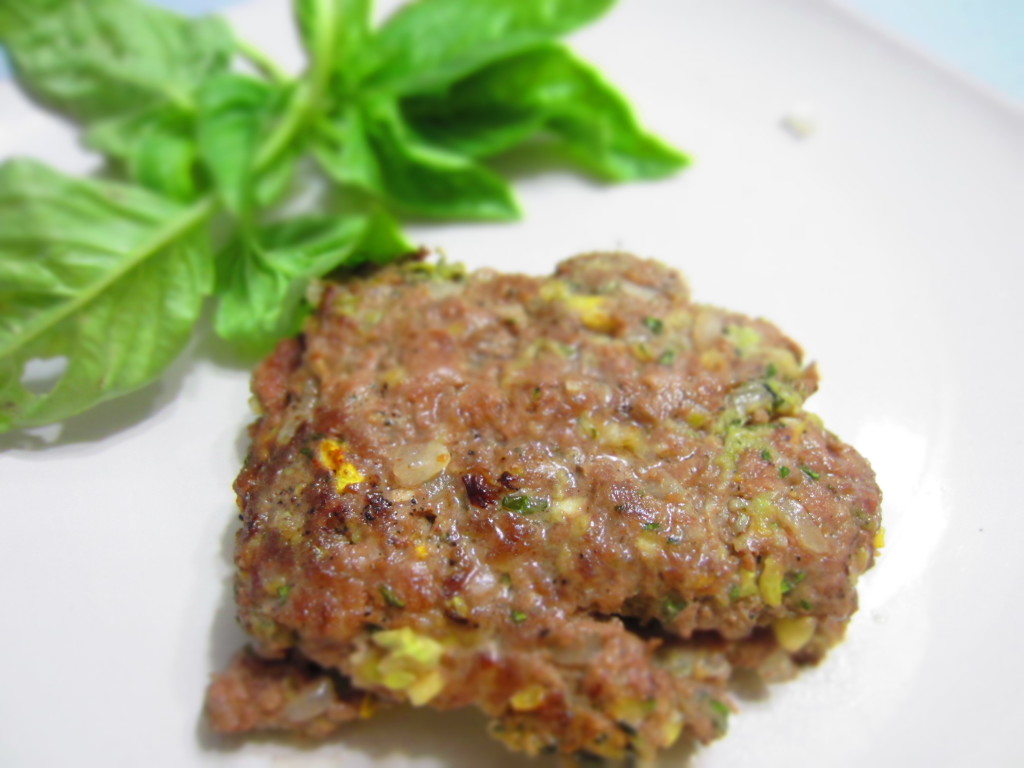 As you can see, this is not a veggie burger. I call it a Garden Burger because it is jam packed with things you get from your garden this time of year. You wouldn't believe it, but there's onion, yellow squash, zucchini, basil, and garlic in there! Isn't it pretty???
It all started when my husband called home on his lunch break and told me he was going to the YMCA to swim and was wondering if I could make him a couple sandwiches so he could get back to work at a decent time. I looked in our fridge and asked him if he wanted PB&J because we didn't have any lunch meat or cheese (or much of anything else really…I still need to go grocery shopping). He wasn't very interested in the idea. I told him he should just pick up a burger but he told me that he wanted to eat healthier and didn't want to pick up a burger…but he would, as a sacrifice I'm sure! Then I saw ground beef in my fridge and told him I could make him a burger!!! That is the story of the birth of the my Garden Burger. My husband was happy, and I was especially happy after I tasted it.
He told me he was trying to be healthy, so I thought I would give him a burger packed with vegetables to help him out. I started with some diced yellow squash, running my knife through it over and over again so that it wouldn't mess with the texture of the burger when it was all said and done. I did the same thing with the onion and I used shredded zucchini that I had on hand.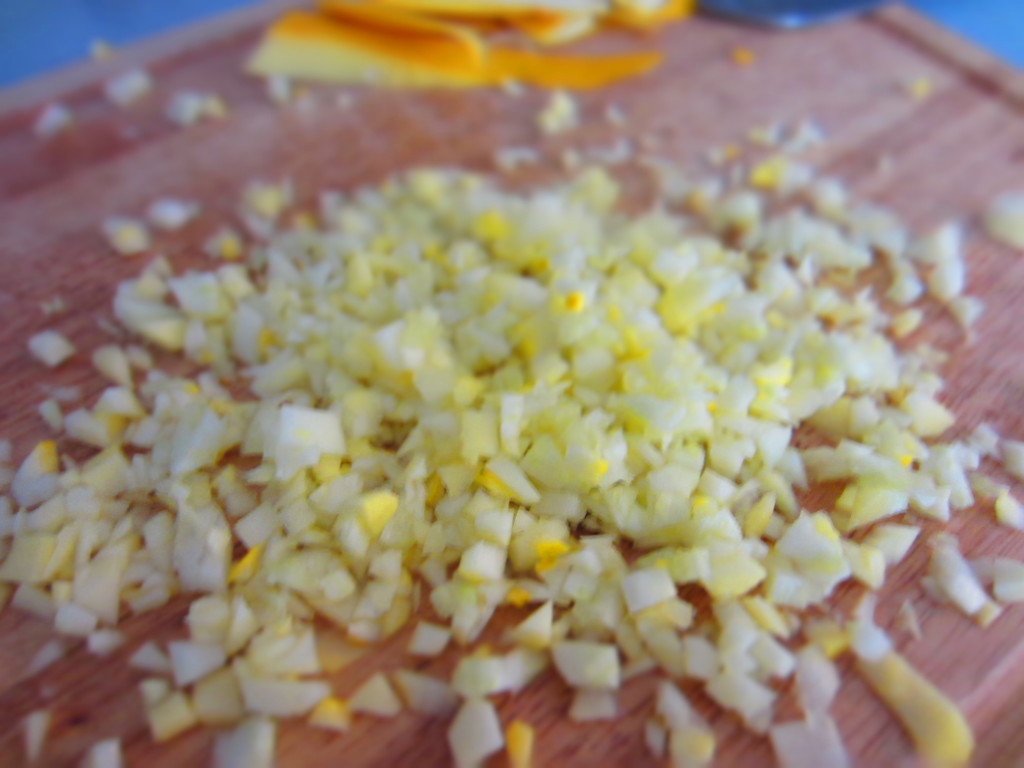 Next I used fresh basil, dicing it up into tiny pieces to give it a pop of flavor.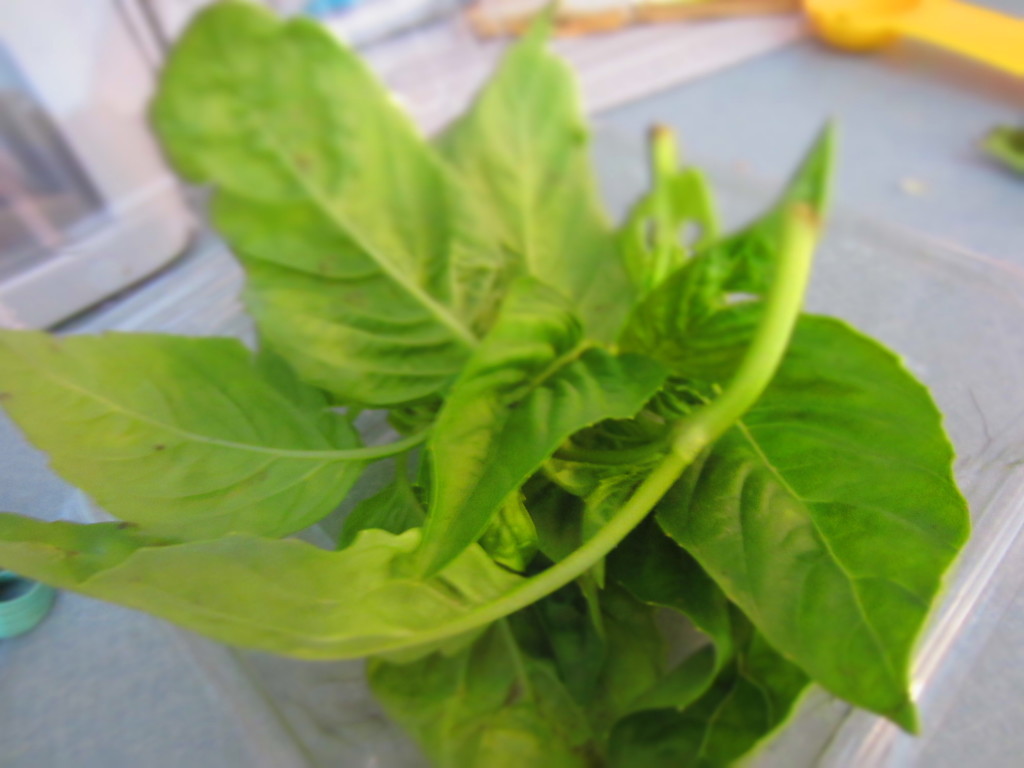 Finish it off with a little salt and pepper and mix it all in with the meat!
Make your patties whichever size you like, cook them through and serve them on a bun! Or without a bun even, they can stand on their own! I love not only the flavor of these burgers but the look of them too. The different colors in it makes it that much better when you are eating it!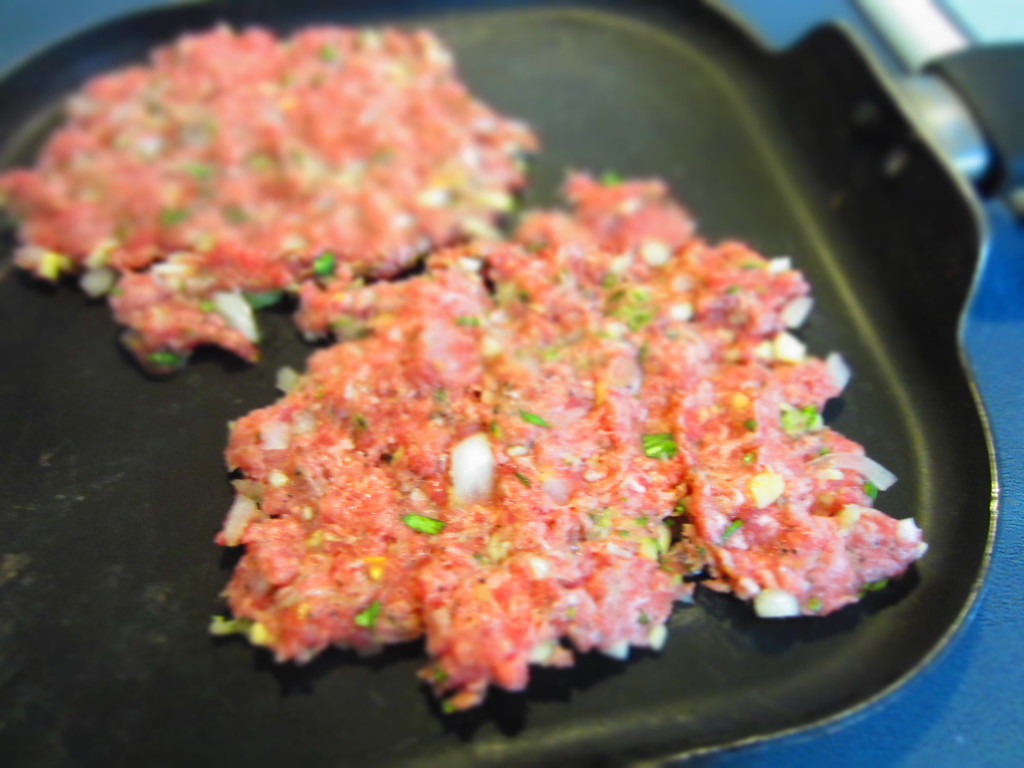 Garden Burgers
by: Becca F. Fillmore, dinnerforeveryone.com
1 pound ground beef
1/2 cup yellow squash, minced or shredded
1/2 cup yellow onion, minced or shredded
1/2 cup zucchini, minced or shredded
2 garlic cloves, minced or pressed
1 tablespoon fresh basil, minced
1 teaspoon salt
1/2 teaspoon pepper
Combine all ingredients, form patties, saute or grill until cooked through.