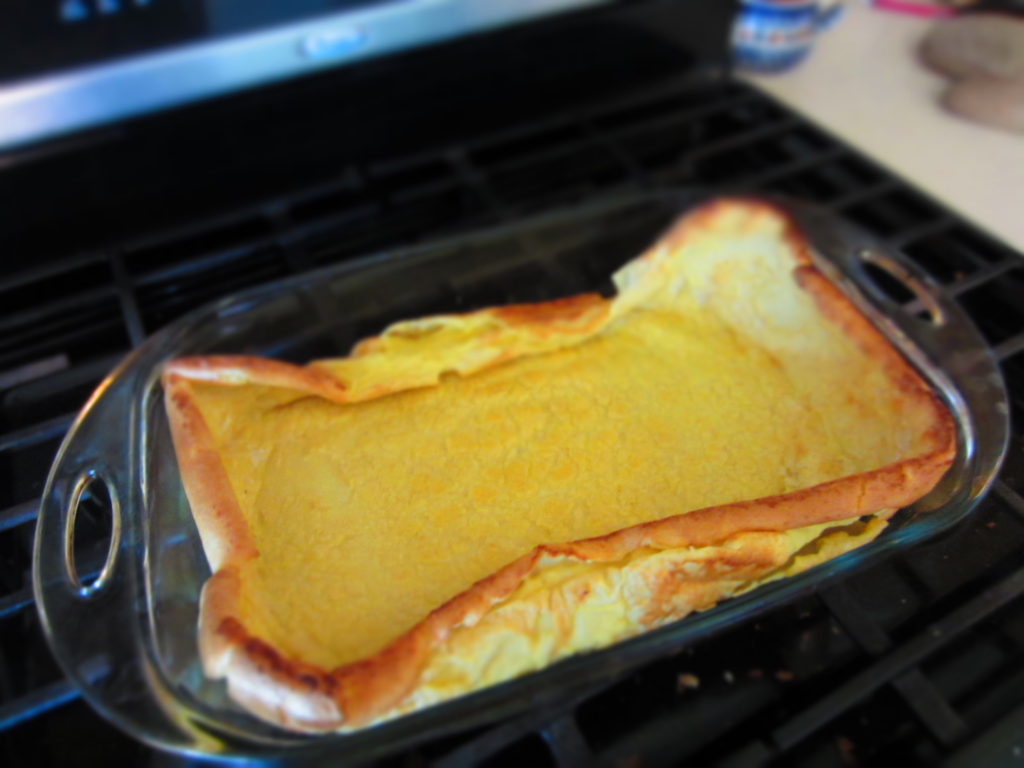 My childhood is sprinkled with the memories of food that would be devoured within 5 minutes between the nine of us kids! One of those memories involves these, German Pancakes! These remind me of eating breakfast for dinner, my siblings claiming the corner pieces for their own, and being deliciously satisfied after the meal! My husband loves a nice hearty breakfast so these are quickly becoming a staple breakfast item in our house. They are so easy to make, and you can even make up the batter the night before and bake it in the morning!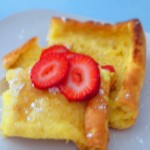 No, these aren't German. Sorry, I don't know why they call them that. It's like French toast, or French fries, or German chocolate cake….none of them actually have anything directly to do with the country. So no, you aren't getting an authentic German breakfast here. You are, however, getting an authentically delicious breakfast!!!! So that's pretty much just as good.
The batter is simple. Three ingredients mixed together to make a thin batter poured into a pan with melted butter in it.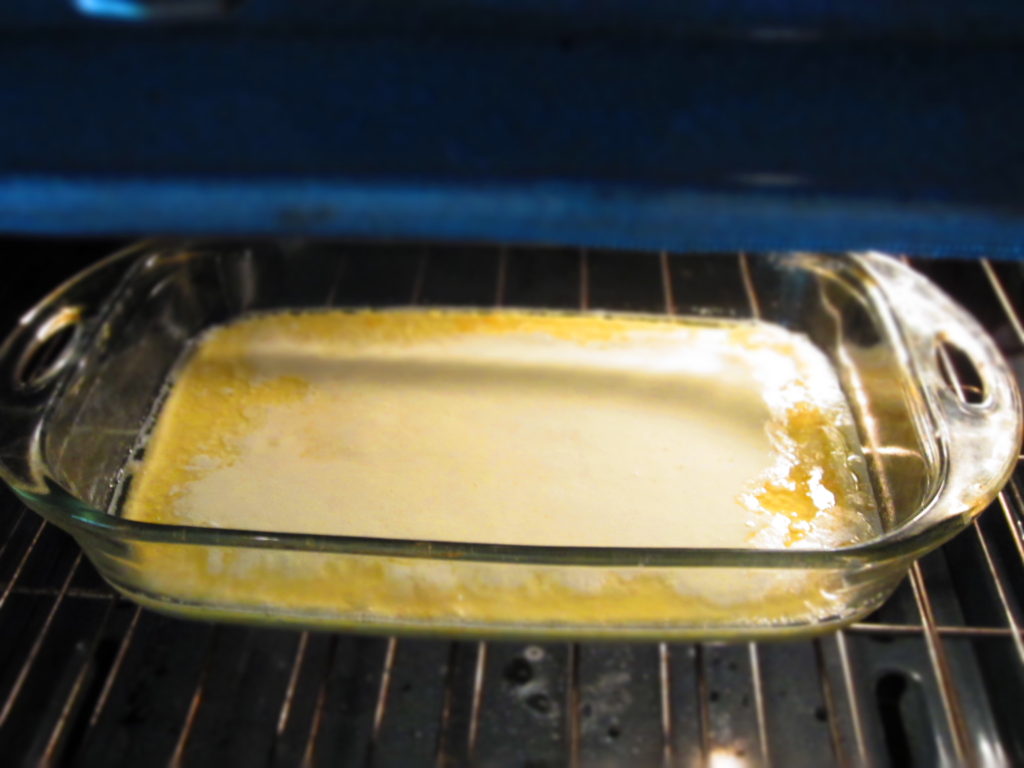 No here comes the fun part. When it's done baking, it will be huge and look like it's coming out of the pan!!! The kids love it! To be honest, it never gets old to me either.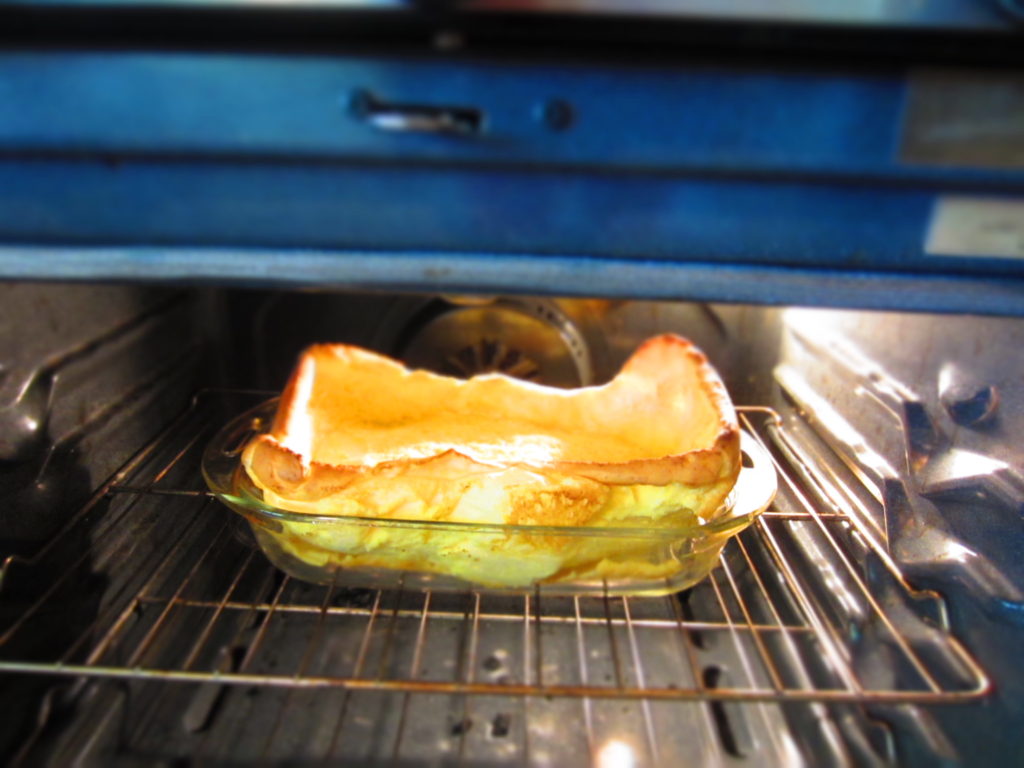 It all calms down when it cools and becomes manageable and delicious! Top it with fruit or syrup or powdered sugar. Enjoy!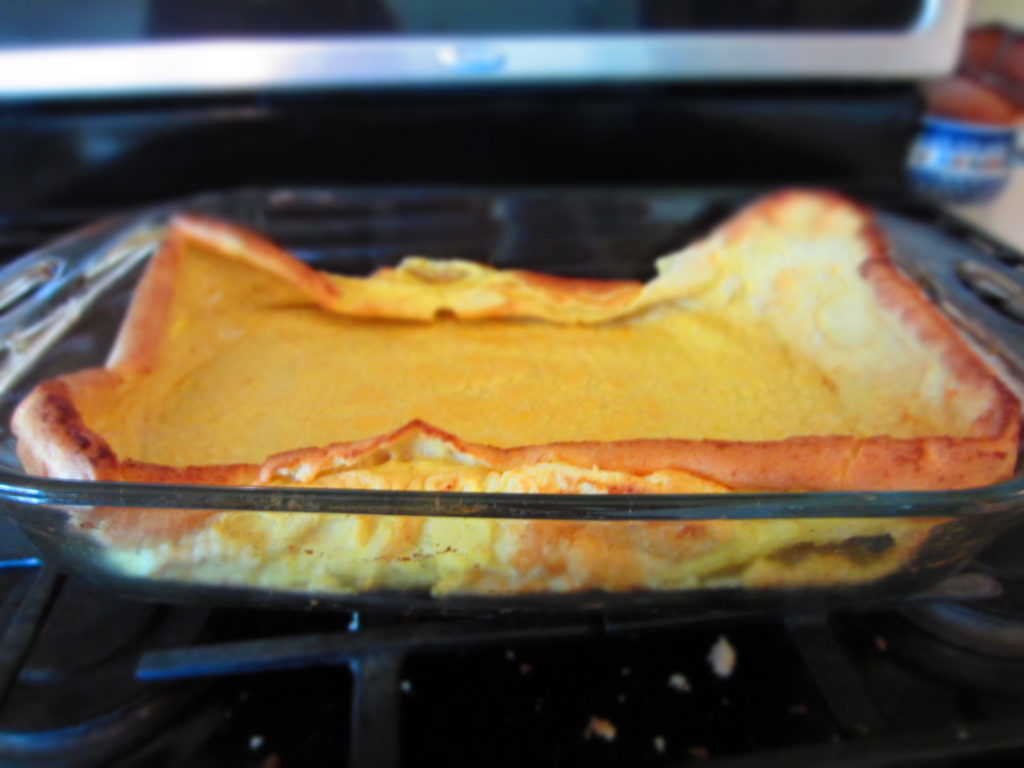 German Pancakes
by: Family Recipe, dinnerforeveryone.com
2-3 tablespoons butter
6 eggs
1 cup flour
1 cup milk
Turn oven to 425 degrees, put butter in a 9×13 pan and put it in the preheating oven. Mix eggs, flour and milk. Take pan with butter in it out and tip pan back and forth moving the butter around until it is completely melted and covering the bottom of the pan. Pour egg/milk/flour mixture into the pan. When the oven is completely preheated, put in the oven. Bake for 15-20 minutes. The edges will be brown and puffy. It will pretty much look like it's exploding out of the pan. It will settle once you've taken it out of the oven.
Serve with fruit, syrup, and/or powdered sugar. Talk about delicious!