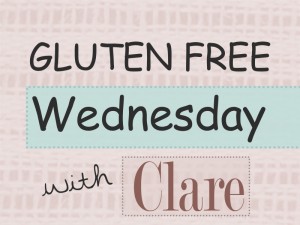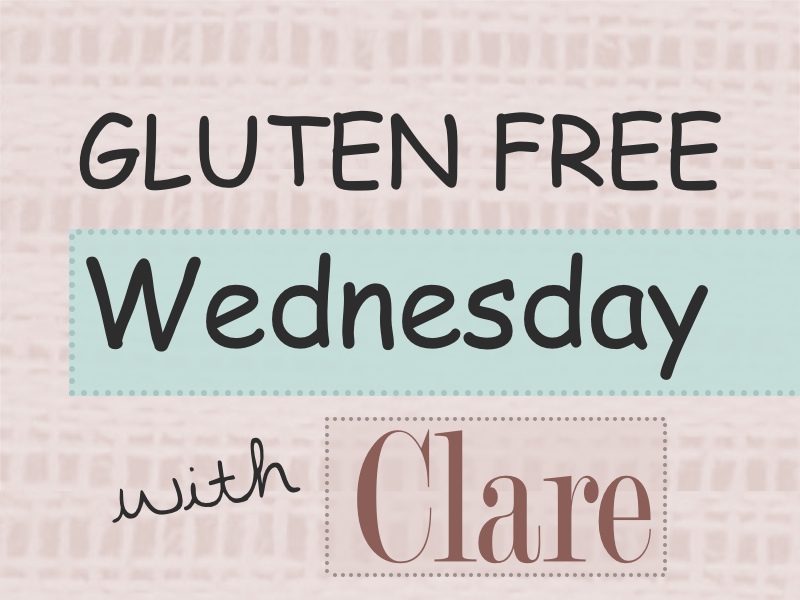 Since it's apple season around here, I thought this recipe was really appropriate for my post this week. When we bought our house a couple years ago, there were four over grown apple trees in the front yard. I was convinced that they all needed to be cut down. Well, this is the first year that we've had some really good apples off of them, so now I'm convinced that only two of them need to come down. I've really enjoyed walking out the front door and picking up a sweet apple that just fell off the tree. I've also made 23 quarts of applesauce, so that's nothing to sneeze at either!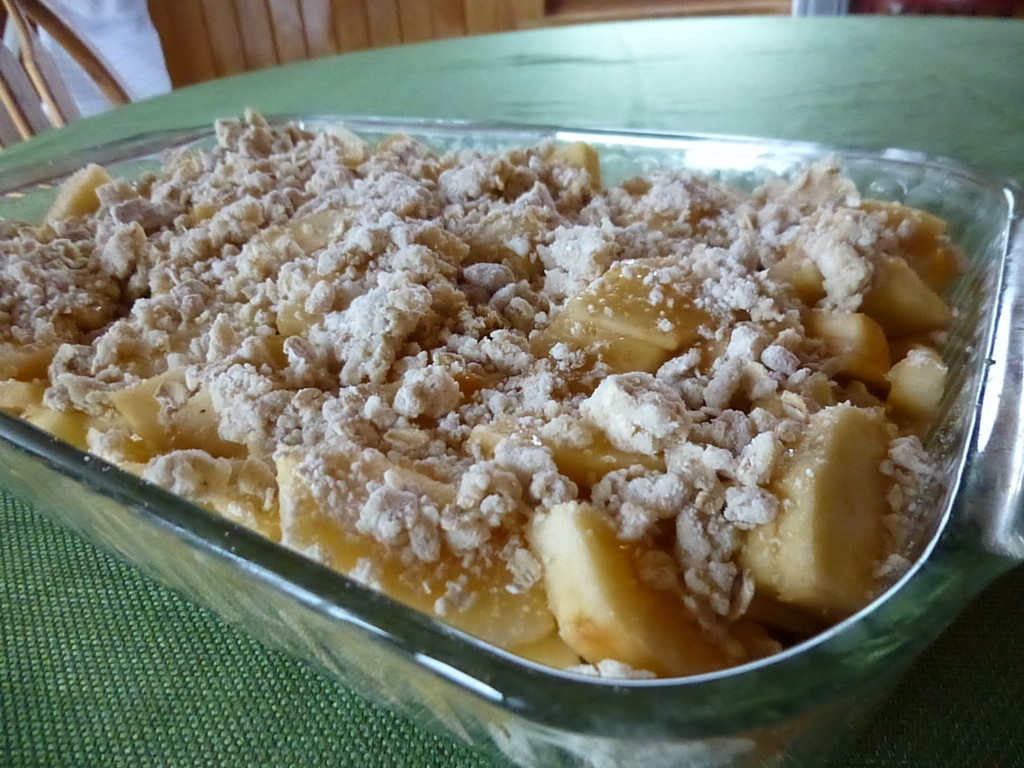 One of the desserts in my recipe box I knew that I could easily convert to gluten free is this apple crisp. It's a treat that I've enjoyed my whole life, and I wasn't about to give it up after my Celiac diagnosis. I first tried a recipe for a gluten free apple crisp in a cook book I checked out at the library, but it was more like a cobbler, and I really didn't love it. Since then, I've made this adapted recipe and haven't looked back. I often will make two versions of meals or treats in my house so that I don't use up all my pricey gluten free flours and ingredients on those who don't need it, however, this isn't one of those recipes. Rice flour is pretty reasonably priced and not too hard to find. There's not need to worry about a flour blend or the addition of xanthan or guar gum since there is no need for anything to rise. Certified gluten free oats are definitely more expensive than the regular kind, but I don't think using one cup in this recipe is too much to ask. This recipe truly is a staple in my family and I've never met a person who didn't like it!
Apple Crisp
by: Clare G., dinnerforeveryone.com, g-free girl
3/4 c. soft butter or shortening
2 c. flour (wheat or rice)
1 c. oats (gluten free or not)
1 c. brown sugar
5 large apples (or desired amount), peeled and cored
1 c. cold water
1 c. sugar
1 t. butter
1 t. vanilla
2 T. cornstarch
Combine flour, oats & brown sugar in a bowl and cut butter or shortening into the dry ingredients until evenly distributed. Pat the crust mixture into the bottom of a 9×13 pan, reserving 1 c. in the bowl. Slice the desired amount of apples over the crust. In a small saucepan, mix together water, sugar, butter, vanilla and cornstarch over medium heat until it starts to thicken. Pour the custard mixture evenly over the sliced apples. Top with the 1 c. of reserved crust. Bake at 350 degrees for 35 minutes or until the apples are soft.
Enjoy!