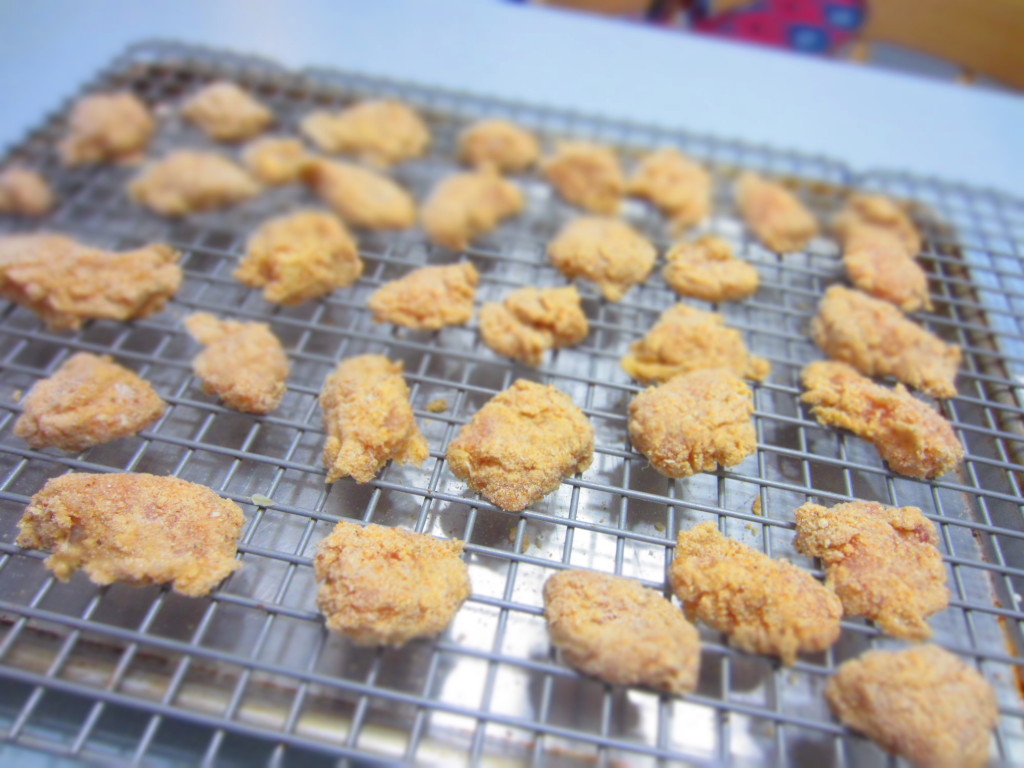 I thought I'd give it a try, homemade chicken nuggets. I really didn't know if it'd be worth the effort (so many small pieces of chicken!) and I really didn't know if they would taste all that great. I was delightfully wrong. They tasted amazing and it was totally worth the effort. I will make these again.
We enjoyed making these and eating them! They really turned out so delicious and only took 15-20 minutes to prep….if that long.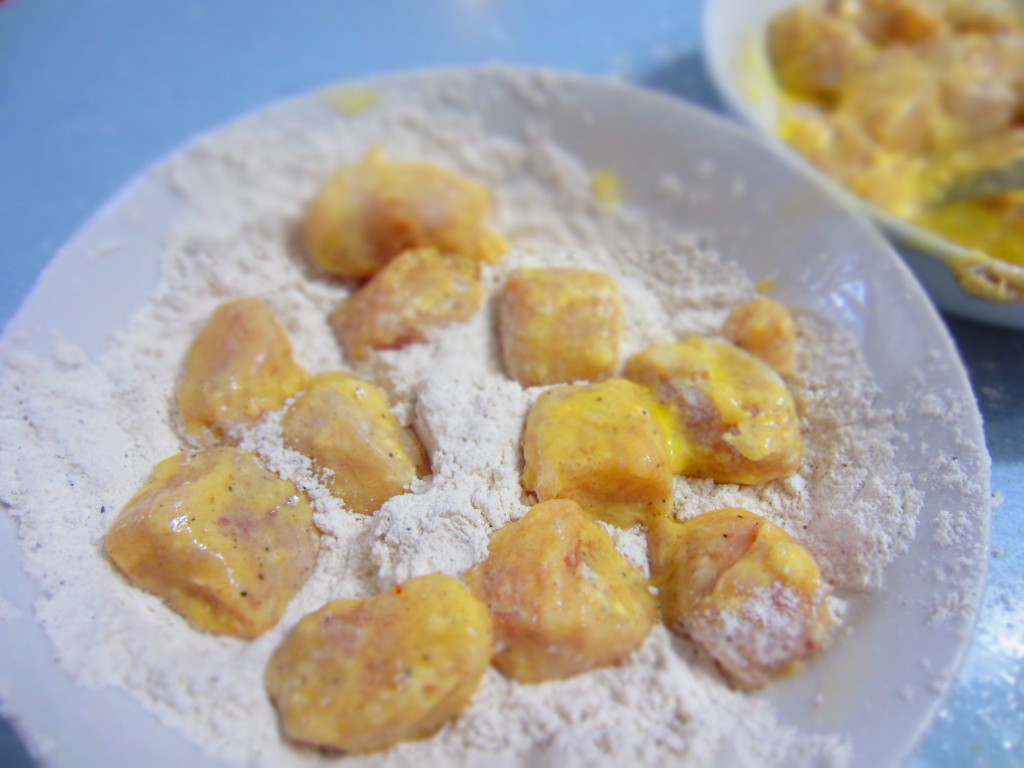 So something that will make these extra delicious is dipping these in the flour mixture (that has seasoning in it to give it extra flavor) and eggs twice.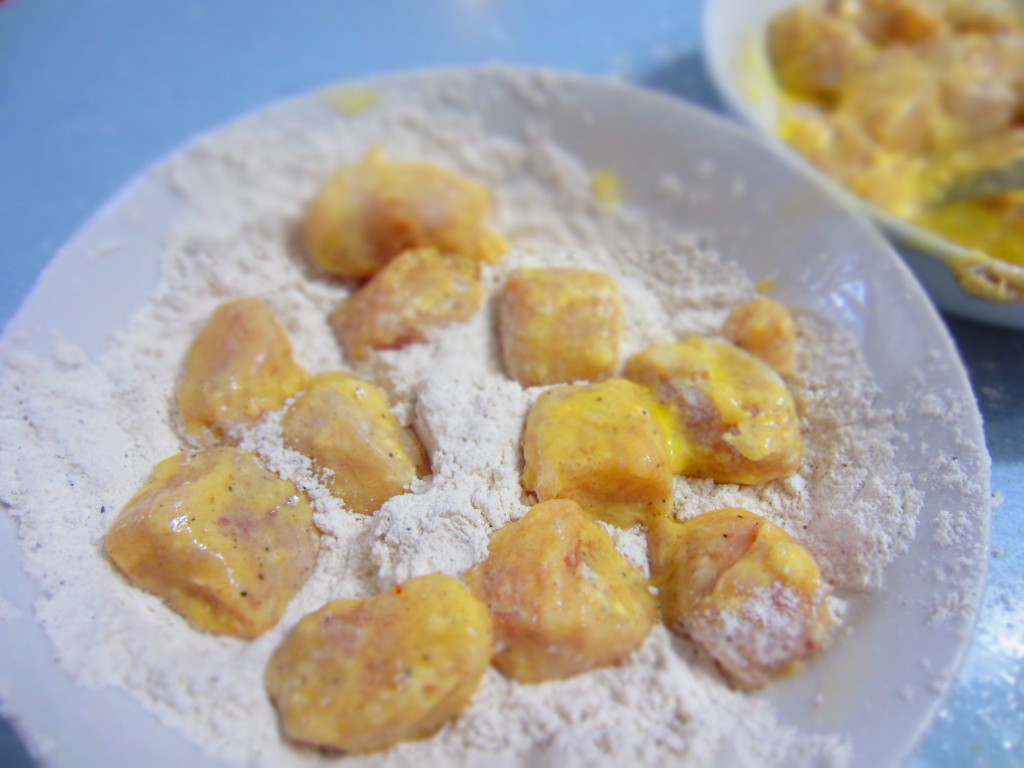 I know this may seem like just like a couple extra useless steps, but it just gives it that extra flavor and an added layer to your chicken nugget that will really set it apart. Adding bread crumbs at the end give it a nice little crunch. It's great! Plus it tastes super delicious with my smokey dipping sauce.
Next time I make these I'm going to make a huge batch and then freeze the extras so we can have some chicken nuggets on the go in the future. Zero prep time is a nice option to have when you need it, and it's even nicer to have it be homemade food rather than the alternative options like processed foods or going to your in-laws.
When we were eating dinner after making these I asked my husband, "So, was it worth it?" He nodded yes…because his mouth was full of delicious chicken nuggets.
Enjoy!
Homemade Chicken Nuggets
by: Becca Fillmore, dinnerforeveryone.com
1 pound chicken cut into chunks
1 cup flour
1/2 teaspoon garlic
1/2 teaspoon onion powder
1/4 teaspoon paprika
1 teaspoon salt
1/2 teaspoon pepper
2-3 eggs
1/2 cup plain bread crumbs
Mix flour, garlic powder, onion powder, paprika, salt and pepper all together. Take cut up chunks of chicken and toss them into flour mixture until coated. Mix eggs in a separate bowl and coat floured chicken in the eggs. Dip chicken once more in the flour mixture and then once more in the eggs. Finish by dipping them in the bread crumbs and place on a cooling rack that you have put over top a large jelly roll pan. (You can also bake them straight on a pan that has been sprayed with cooking oil, but they won't be crispy on the bottom). Bake at 350 degrees for 12-15 minutes or until cooked through. These could easily be frozen and reheated later for an easy meal.