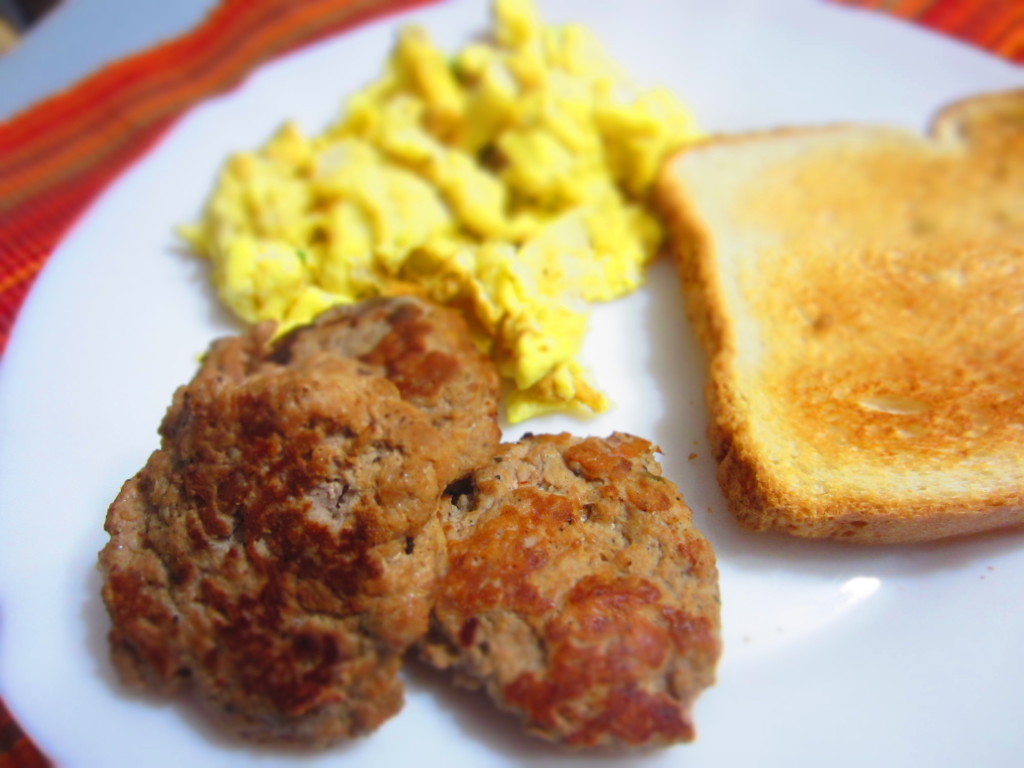 It never really occurred to me to make my own homemade breakfast sausage until I had an abundance of ground pork in my freezer and needed to do something with it. I'm so glad this happened!!!! It is really simple and you can tailor the recipe to your exact liking this way.The recipe derived from a "run of the mill" type recipe I found online. I simply adjusted amounts and even swapped out some of the seasonings to make it exactly how I wanted it. So this is what I like best I suppose! Don't worry, it still tastes like breakfast sausage.
I don't know if I was expecting it to taste weird but it really surprised me how much it does taste exactly like the sausage you would buy in the store! So if you really like breakfast sausage and you get a good deal on ground pork somewhere you can pick up a bunch, mix the ground sausage herbs and spices into the meat and freeze that so it's even easier come time to cook up the sausage. You could make your life even easier if you made the patties and froze them that way! Alright, now to the recipe.
Homemade Breakfast Sausage
by Becca F. Fillmore, dinnerforeveryone.com
1 pound ground pork
1 teaspoon ground sage
1 teaspoon salt
1/2 teaspoon black pepper
1 tablespoon brown sugar
1/8 teaspoon ground red pepper flakes (add more for more heat)
1/4 teaspoon oregano
1/8 teaspoon ground cloves
Combine all herbs and spices in a small dish. Sprinkle half of it over top ground pork and combine using your hands. Sprinkle the remaining spice mixture on top and combine. Make into patties and cook on stove top until done all the way through.