Hard Boiled eggs don't have to be frustrating make!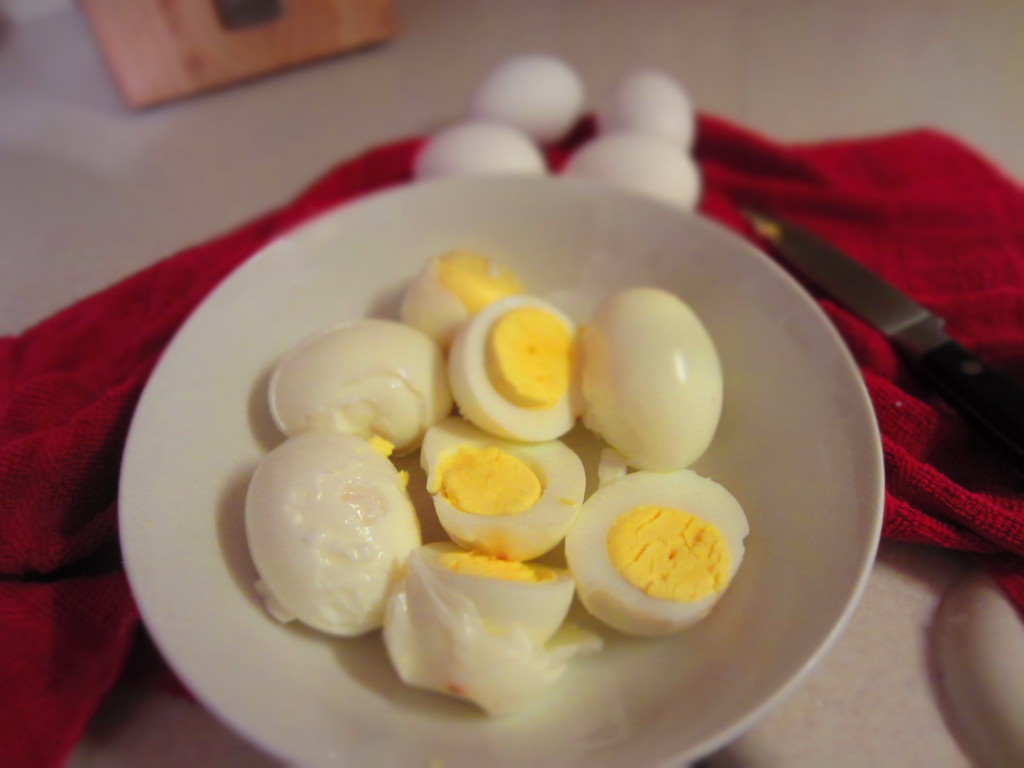 There is an art to hard boiling an egg believe it or not. This is what has worked for me!
Put eggs in a single layer at the bottom of a sauce pan. Cover eggs in cold water that comes an inch or two above the eggs. Bring water to a boil, turn heat down to low and let it simmer for 1 minute, remove from heat, cover and let sit for 12 minutes. Remove from water with a slotted spoon and cool eggs off in a bowl of ice water or by running them under cold water.