I've shared my Simple Chicken Salad Sandwich recipe with you already but now I've got a youtube video where I can SHOW you how to make it!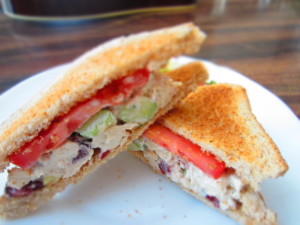 My youtube channel is launched and I will be adding videos weekly to give you tips or show you how to put together a simple meal. Sometimes I go solo on my videos but more and more you'll be seeing my kids on there too! Feel free to email in requests of different tips or meals you'd like to see me share.
Go HERE to check out Simple Chicken Salad Sandwiches and more!
http://www.youtube.com/watch?v=BO8umzdIyfU