Classic lemon pepper taste, with the flexibility of a marinade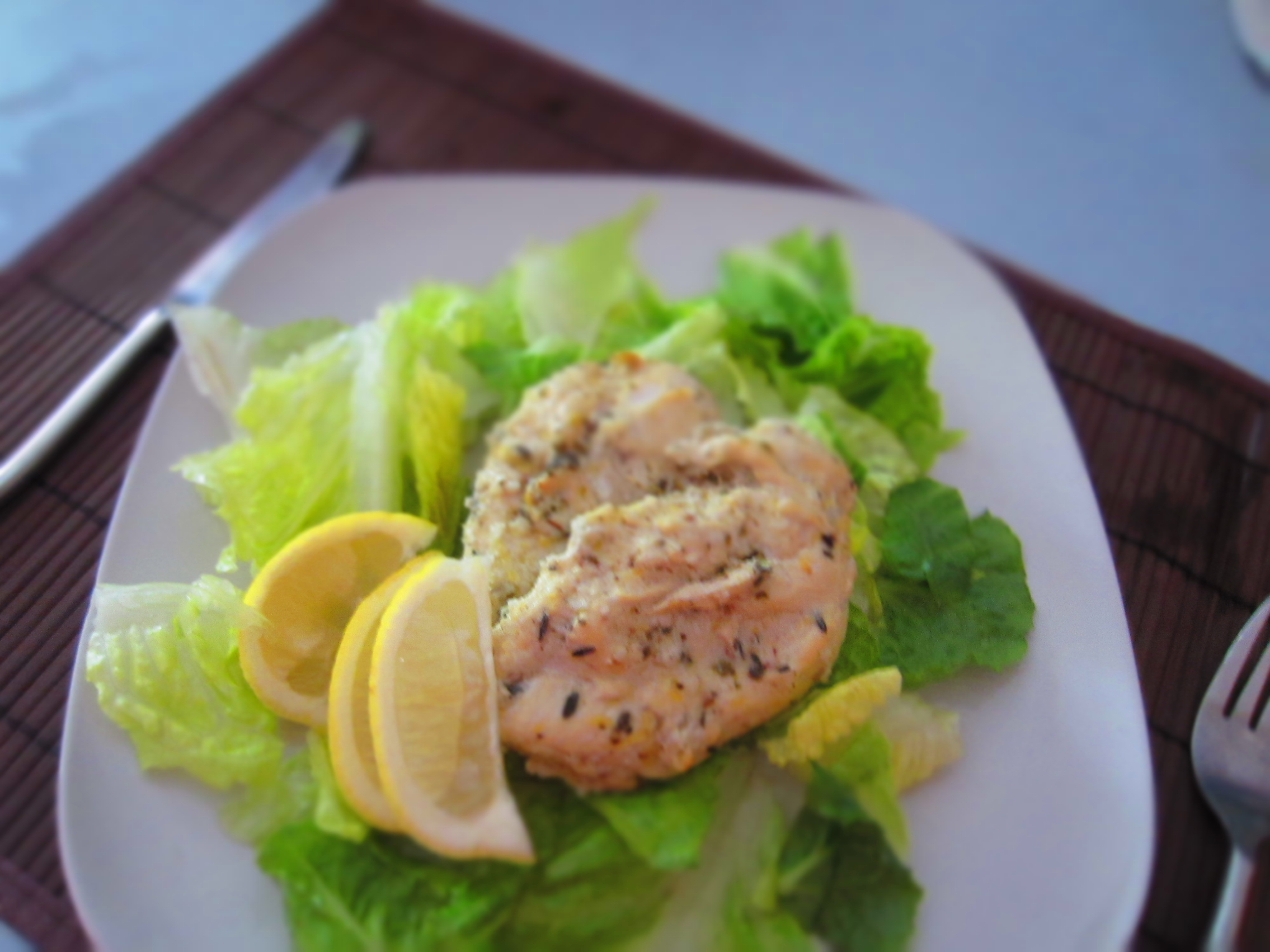 I wanted to give you a classic lemon chicken dish, but for a busy day. A marinade is great because you can put it together before you go out, leave it in the fridge and the cook it later!
I really love lemon chicken, so this marinade was a pretty easy one for me to put together. The great part with making this marinade is that the lemon really tenderizes the meat, the olive oil keeps it moist, and the pepper and garlic makes it pop!
Lemon Pepper Chicken Marinade
by: Becca F. Fillmore, dinnerforeveryone.com
1/4 cup olive oil
4-6 cloves minced garlic
1/2 tablespoon lemon zest (about 1 lemon)
1 tablespoon fresh thyme (optional)
1 freshly squeezed lemon
1 teaspoon dried oregano (optional)
1/2 teaspoon pepper
1/2 teaspoon salt
1 1/2 pounds boneless skinless chicken breasts*
Mix all ingredients (except chicken) together. Place chicken in a zip lock bag, pour marinade into bag. You can immediately put the chicken in the freezer and pull it out to thaw the morning of the day you want to have it for dinner, or you can let it marinade a few hours before you cook it for dinner that night! In my opinion, the longer you let it marinade, the better.
When chicken in marinaded, take chicken out of bag, place in an oven safe pan and bake at 350 degrees for 40 minutes or until chickens internal temperature reaches 170 degrees.
*You can use this marinade on any cut of chicken you prefer.  This marinade would also go great with fish.