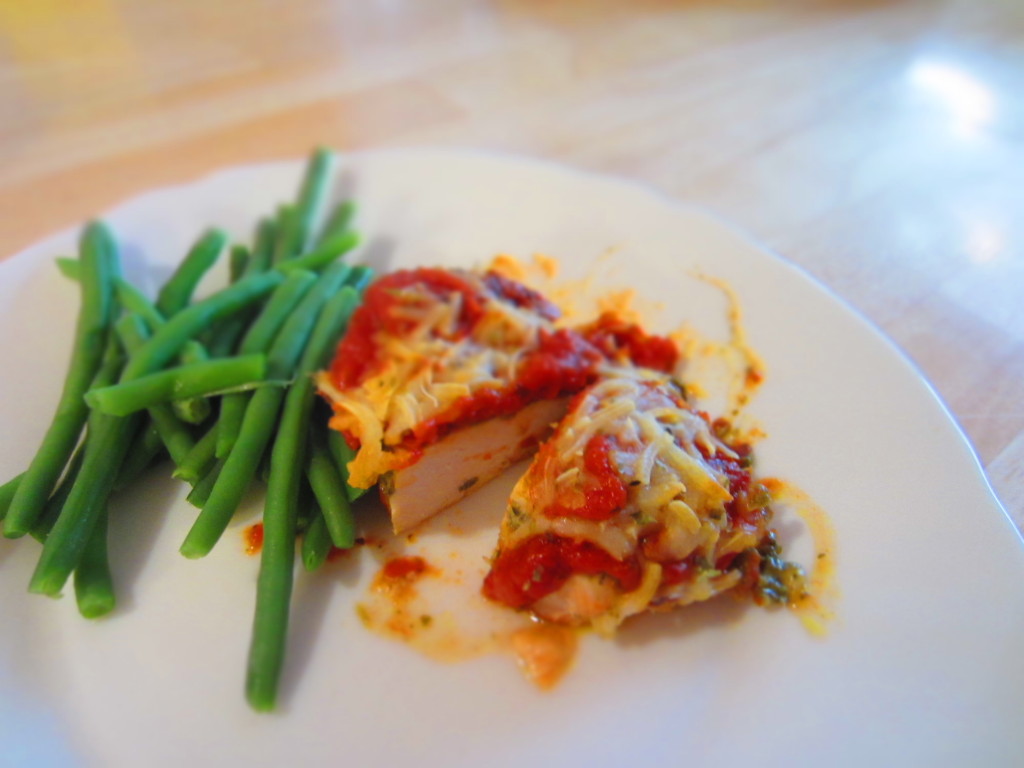 Meal Plan includes 5 meals for a family of four. Occasionally there will be a meal that is large, I'll try to create those leftovers into a new meal for you, but sometimes there will just simply be leftovers (and I'll make a note of it to give you a heads up)!
I will give you a list of meals. If there isn't a link directly to a recipe there will be preparation directions underneath it to get you your meal. Next, I'll include a shopping list and an "on hand" list (a list of spices or other pantry ingredients that most people have on hand. If you don't have it on hand, add it to the grocery list!). I will have side dish suggestions listed with each meal and include them at the bottom of the grocery list.
Meal List/Links
Chicken Ranch Wrap– Roasted Carrots and Apple Sauce
-to make the roasted carrots toss desired amount of carrot sticks in a tablespoon (or two) of olive oil. Spread them out in an oven safe pan and sprinkle them with salt and dried parsley. Bake at 400 for 20-30 minutes, or until the carrots can be easily pierced with a fork. TIP: Get the carrots in the oven first, make the rest of your meal, and it should all be ready about the same time!
Chicken Stir Fry-White Rice (I usually make 1 1/2 cups [dry rice measurement here])
Baked Ravioli-Salad and Broccoli…you'll have leftovers
Simple Sloppy Joes-Buns, Baked Beans, Salad
Pesto Pizza Chicken-Mixed Vegetables, French Bread…you'll have leftovers
Shopping List
Chicken 4 pounds
1 package large flour tortillas
2 pounds ground beef
pepperoni
eggs
25 ounce bag of ravioli
2, 24 ounce jars of tomato basil spaghetti sauce
1 jar Basil pesto
Ranch Dressing
1 can corn
1 can black beans
mozzarella cheese (2-4 cups, for baked ravioli and pesto pizza chicken)
Romaine Lettuce (for Chicken Ranch Wraps and to be mixed with other bagged salad for side dishes)
1 bag frozen stir fry vegetables *This is sold by the frozen vegetable bags, it's not a bag sold with the sauce included. (or you can get a variety of fresh vegetables you prefer for a stir fry)
garlic cloves
2 onion
zucchini, frozen spinach, or mushrooms (or all three-for baked ravioli)
Side Dishes
1 can baked beans
Applesauce
1 bag tossed salad
1 bag frozen broccoli
1 bag frozen mixed vegetables
Raw Carrots (can be baby carrots or regular)
buns (for Sloppy Joes)
1 loaf french bread
White Rice
On Hand
For Crispy Chicken Option: 2-3 eggs, flour, salt, pepper, onion powder, garlic powder, dried basil
Olive Oil
steak sauce
Worcestershire sauce
ketchup
soy sauce
honey
corn starch
oregano
basil
parsley
flour
bay leaf
salt
pepper