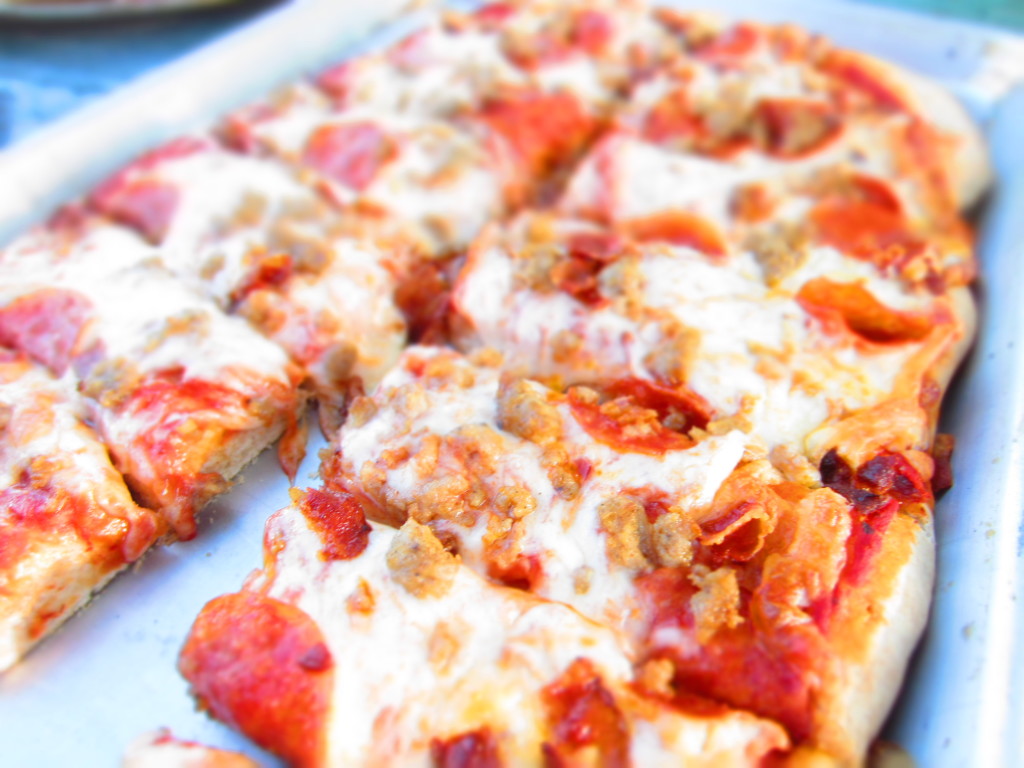 Is it a little ironic that I am posting a meat lovers pizza the day after a Meatless Monday post? Maybe, but it's delicious so I'm doing it anyway.
I have started planning a once a month dinner with my Fillmore side of the family. This way we can all get together at least that one time a month and we celebrate all the birthdays in that month on that one day and call it good. I also decided that it was going to be a pizza night, every month. For one thing, as you all know, I just love pizza. Another thing is that I really love making up new pizzas or my own versions of pizzas you hear about but don't normally make on your own.
My "recipe" is more like a topping suggestion, but sometimes that all you need!
Meat Lovers Pizza
by: Becca F. Fillmore, dinnerforeveryone.com
Bacon (3-4 pieces per pizza)
Pepperoni (1/4 cup, packed, per pizza)
Sausage (1/4 pound per pizza)
Cook the bacon and sausage until cooked through. Top your rolled out pizza dough with red pizza sauce, mozzarella cheese and plenty of the bacon, pepperoni, and sausage. Bake according to your dough (mine is usually at 425 for about 15 minutes)