Jumbo biscuits, pizza sauce, and your favorite toppings are all you need to get these quick and easy meal on your table.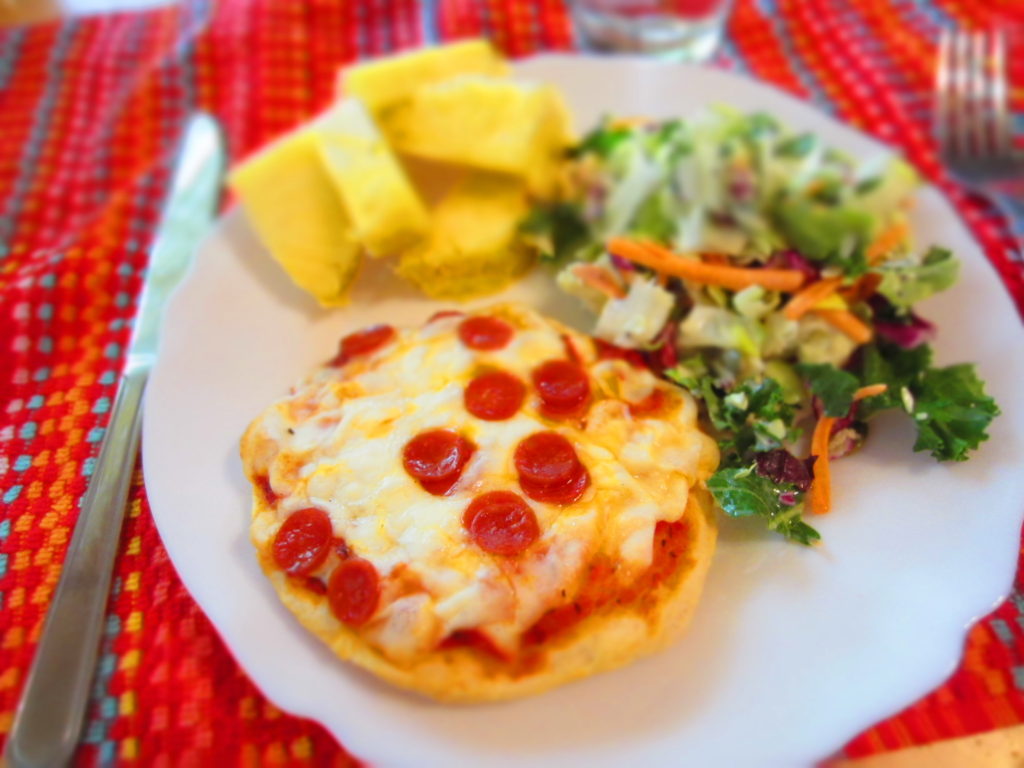 Last week I was having one of those days where I was thinking "I needed dinner on the table, like 20 minutes ago!"
I know I talk about how easy it is to make pizza dough and my typical recipe posts don't include pre-made/processed food…but sometimes I'm simply in survival mode and I really just need to get food the table, no matter what it is.
Thankfully my daughter had been asking for mini pizzas, so when we were at the store I bought those jumbo biscuits that come in the can type things, because I knew making homemade pizza dough just wasn't in the cards for me that week. So, just as I had imagined, there was a night where we literally had 20 minutes to get dinner on the table so I decided to go for mini pizzas. Luckily I had everything I needed to make this crazy simple meal.
All you have to do it squish out the biscuits a bit to make the base for your pizzas. Put them on an large un-greased jelly roll pan or pizza pan, and dress up the pizza's with whatever toppings you want. Bake them according to the biscuit package directions. I had a salad kit that I threw together and cut up fresh pineapple while the pizza's were baking. Everyone loved these and it ended up being a pretty "put together" meal, considering how frazzled I felt!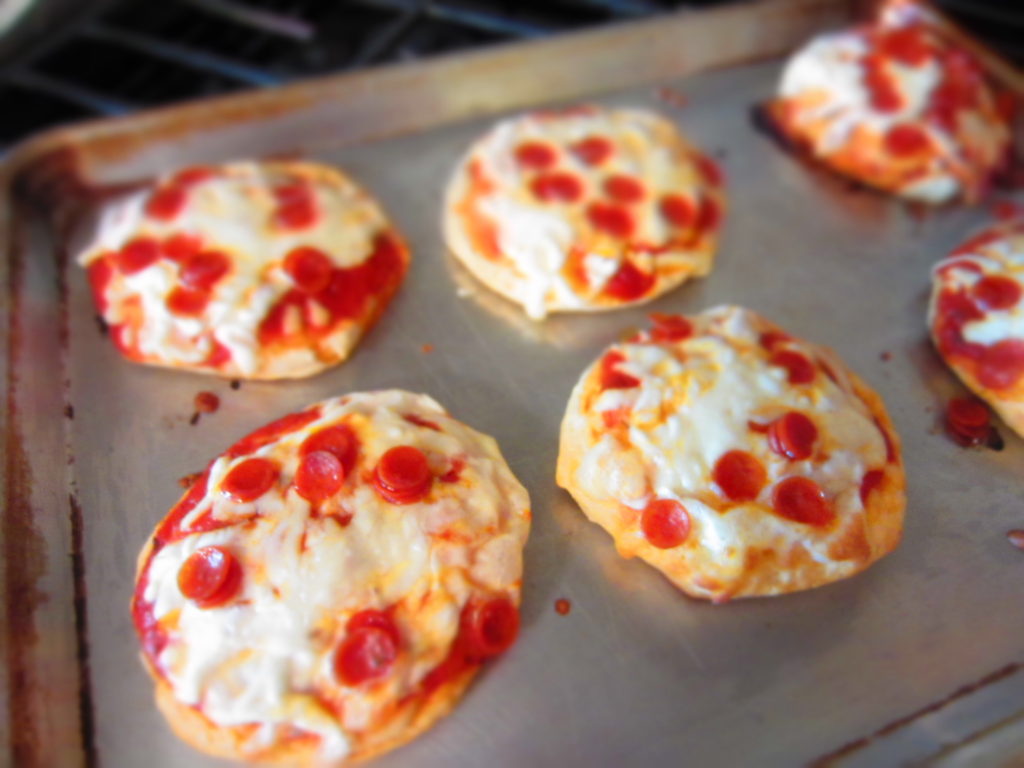 Sometimes what food on the table isn't what matters, it's the fact that it's there for your family to gather around and spend a few minutes during the day to connect. That's kind of how I felt about this. My kids helped make these with me, the whole family ate together, and we were able to slow down just a bit to enjoy each other.
Mini Pizza's
by: Becca F. Fillmore, dinnerforeveryone.com
makes 8 mini pizzas
1 can jumbo biscuits
1/2 cup pizza sauce
1 cup shredded mozzarella
your choice of pizza toppings
Pre-heat oven according to the directions on the jumbo biscuit package. Flatten the biscuits out a bit and put them on a large, un-greased pan. Put about 1 tablespoon of pizza sauce on each biscuit. Put cheese on top and any preferred pizza toppings. Bake according to the jumbo biscuit package directions.