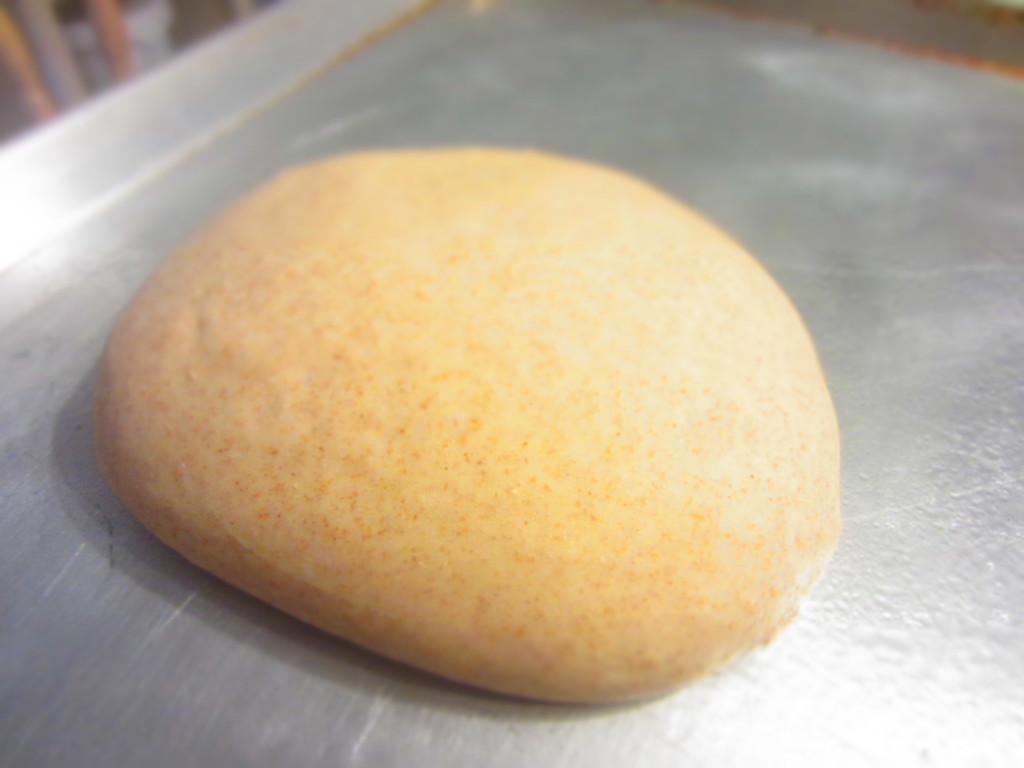 I have shared so many different pizza topping combinations, but I've never shared with you my pizza dough recipe. I had to get permission from my mom first! She told me she thinks it was my aunts original recipe…but I will always give credit to my mom (sorry auntie) sometimes that's just what happens when you only see one person making this particular recipe your whole entire life.
This pizza was definitely a staple meal for my family growing up. For birthdays, or if we were having company, we most often requested mom's pizza for the main dish. Ask any of my 8 sibling's friends or my friends from growing up and they will know what you are talking about when you mention my mom's pizza! I'm so excited to be able to share this with you. It always makes me think of my mom and my family when I make it, and I love them! Now I use this recipe for Fillmore Family Pizza days and I love sharing this wonderful recipe with that side of my family, because I love them! This is definitely one of those recipes that goes way beyond the food for me!
My pizza never tastes quite like my moms, I think it has to do more with how I put the toppings on than the actual crust. No matter what the reason it's a great recipe, therefore, it always turns out delicious. I have also rolled out the dough thinner than hers at times, depending on how big the pan I am used is or my mood. It works great no matter what!
Another kind of weird thing is that my dough always turns out best when I do two things. First, it turns out better when I make enough for four pizzas. My mom always made four pizzas when she made this recipe, I don't know if that has something to do with it or what, but it's just the truth. The other thing is when I divide the dough approximately 2/3rds white flour with 1/3rd whole wheat flour. I don't know why but that's what always turns out best for me. I've also done half and half and it turns out great.
I will go ahead and give you the recipe for 4 pizza crusts and then 1 pizza crust. I often freeze the other pizza crusts that I'm not going to use. I don't even roll them out, I'll just make enough for four crusts and then wrap the extras in plastic wrap and throw them in the freezer. To use them later you simple thaw them out and then roll them out.
Another thing that sets this pizza apart is that I always use the same amount of flour, then when I am rolling the dough out I use oil instead of flour to keep it from sticking to my mat or counter. This really makes a difference! It keeps your dough from getting too dry, score!
Last tip, when your crust is all baked and finished go ahead and brush the crust with butter. It will top your pizza off with a little extra flavor that EVERYONE will love!
Pizza Crust
by: Katherine F.
For 1 Pizza
2 1/2 cups flour
1 tablespoon yeast
1 teaspoon sugar
1 teaspoon salt
1 cup warm water
1 1/2 tablespoons canola oil
Stir yeast, sugar, and salt into flour, mix well. Then add very warm water and oil. Beat until well mixed with a dough hook; about 1o minutes. (I've made this plenty of times without a dough hook and simply kneaded the dough until it is combined and elastic.)
Spray pizza pans, roll out dough (using oil instead of flour to keep from sticking) and put in pan. Top with desired toppings.
Bake at 425 degrees for 15-20 minutes.
Brush baked crust with butter.
For Four Pizzas
10 cups flour (I usually put in 3 cups whole wheat, the rest white)
4 tablespoons yeast
4 teaspoons sugar
4 teaspoons salt
4 cups warm water
1/3 cup canola oil