Make an omelet in a muffin tin to make the perfect serving size!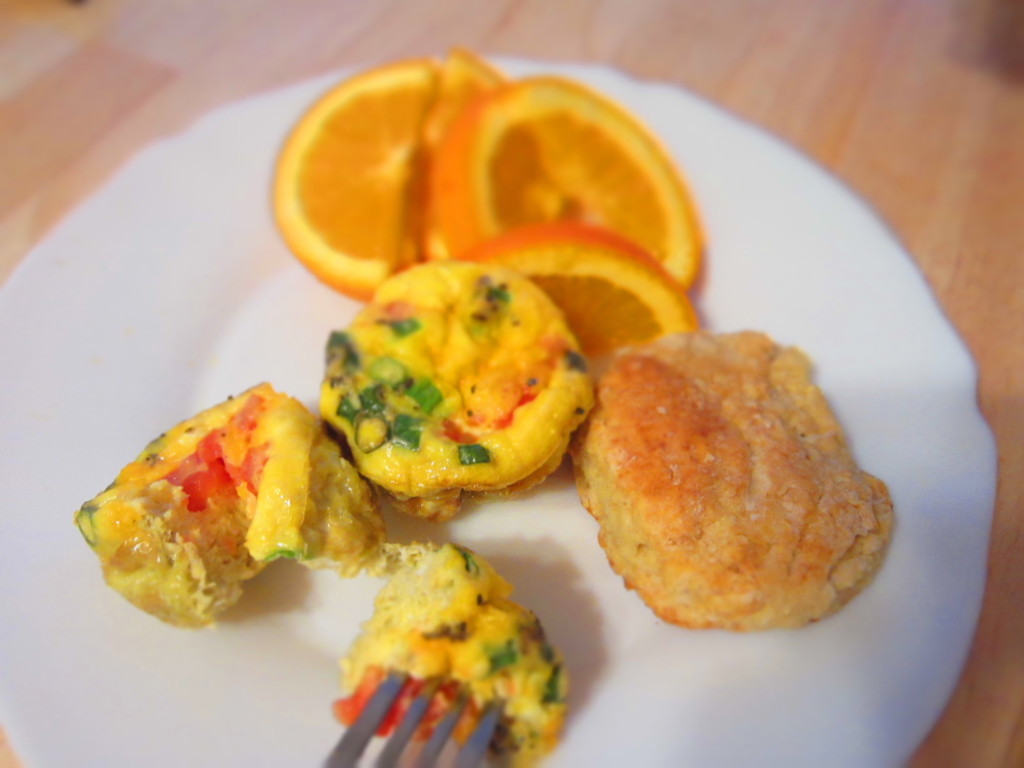 My husband LOVES breakfast so I am always looking for a new twist on his beloved breakfast favorites. This time I was looking for something that would be a fun twist on how to make eggs, I wanted something that was easy, fun to serve, and of course, delicious!
All you do is mix 12 eggs up and pour the eggs into a greased oven tin! Bake it, and bam! You have these adorable mini omelets. You can make these and keep them in the fridge to be warmed up for a very quick breakfast, these are perfect for a brunch, or do what we do, and make them for a dinner!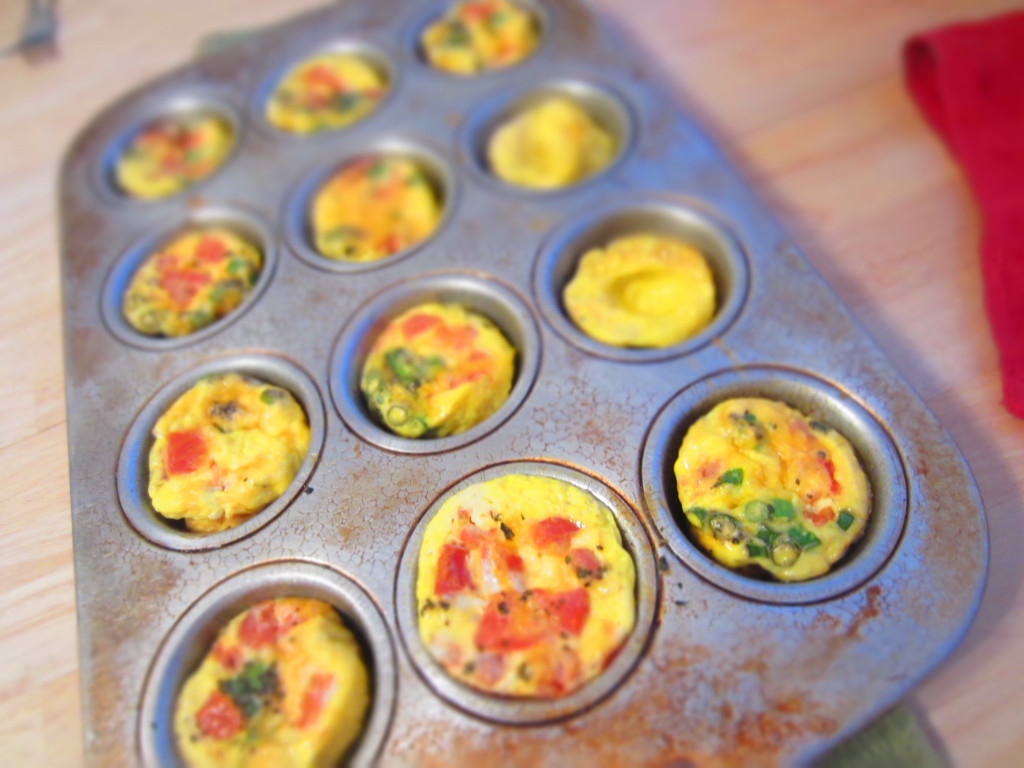 My kids love these things! Having a dish that is "kid sized" makes it that much more appealing for them. They like being able to choose their own toppings and put them on the eggs themselves.
Omelet Minis
Becca Fillmore, dinnerforeveryone.com
12 eggs
preferred toppings
topping examples: shredded cheese, fresh or dried parsley or other herbs, onions or green onions, broccoli or other vegetables, etc.
salt and pepper to taste
Whisk together eggs, pour eggs in a greased muffin tin about 3/4 of the way full. Add toppings, push the toppings down a bit so they are in the eggs. Bake at 350 degrees for about 20-25 minutes, or until the eggs have puffed up and have a domed top.
Serve along with your other breakfast favorites or by themselves (they'll hold their own).