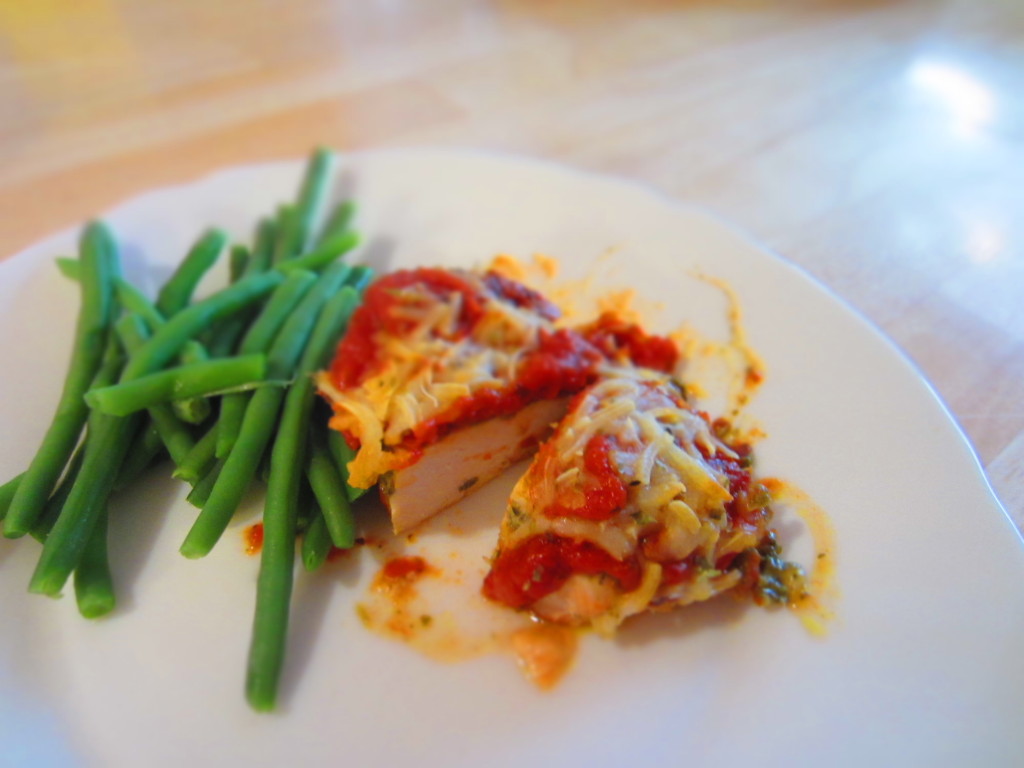 This is a winning recipe! My little kids loved it, my husband loved it, I loved it, and my dog was begging for it the whole time we were eating it (and I'm sure he ended up getting some thanks to my one year old daughter who likes to share). 
The original pull for my kids was that I told them I was calling it Pesto Pizza Chicken, and they love pizza, therefore they were willing to try it. This recipe came to me when I saw a similar recipe that I thought I could add to and make even more delicious. This dish is so simple to make, but so delicious on many levels. For me it tasted like a comfort food, but without all of the bread that is involved with my normal comfort food "go to's". So that was nice.
This is so fast to pull together, and such a crowd pleaser. This is a great meal for a busy night or a night of fun with guests. It's also easy to convert to smaller portions if you are cooking for one or two people, but just as easy to expand for nights you are feeding a lot of people.
It's also one of those naturally gluten free recipes, where no one notices it's gluten free because it's just delicious with no gluten replacements.
I'll take you through step by step, and prove to you how simple this is.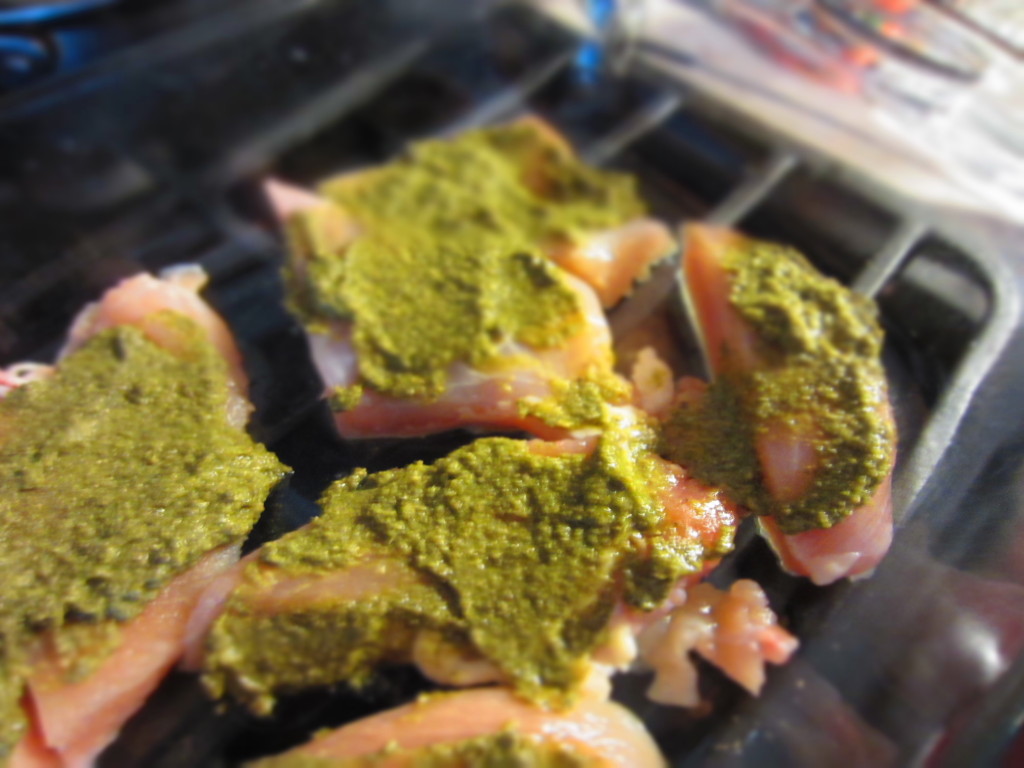 First take chicken breasts and put a healthy layer of pesto on there.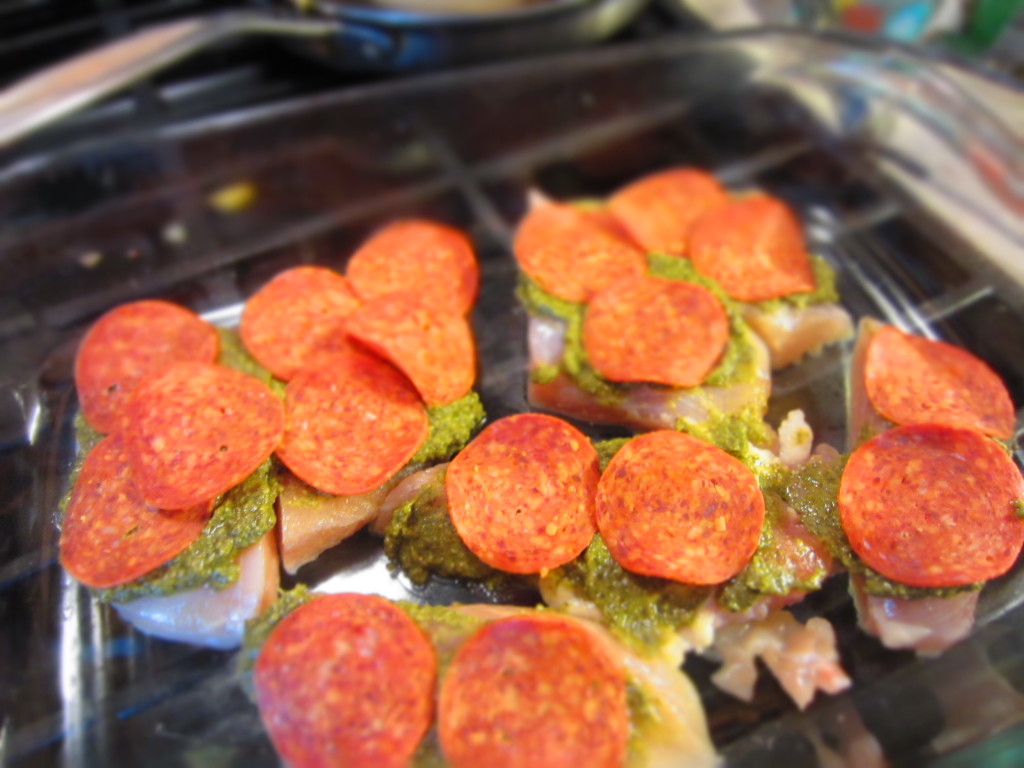 Next layer pepperoni on top of that.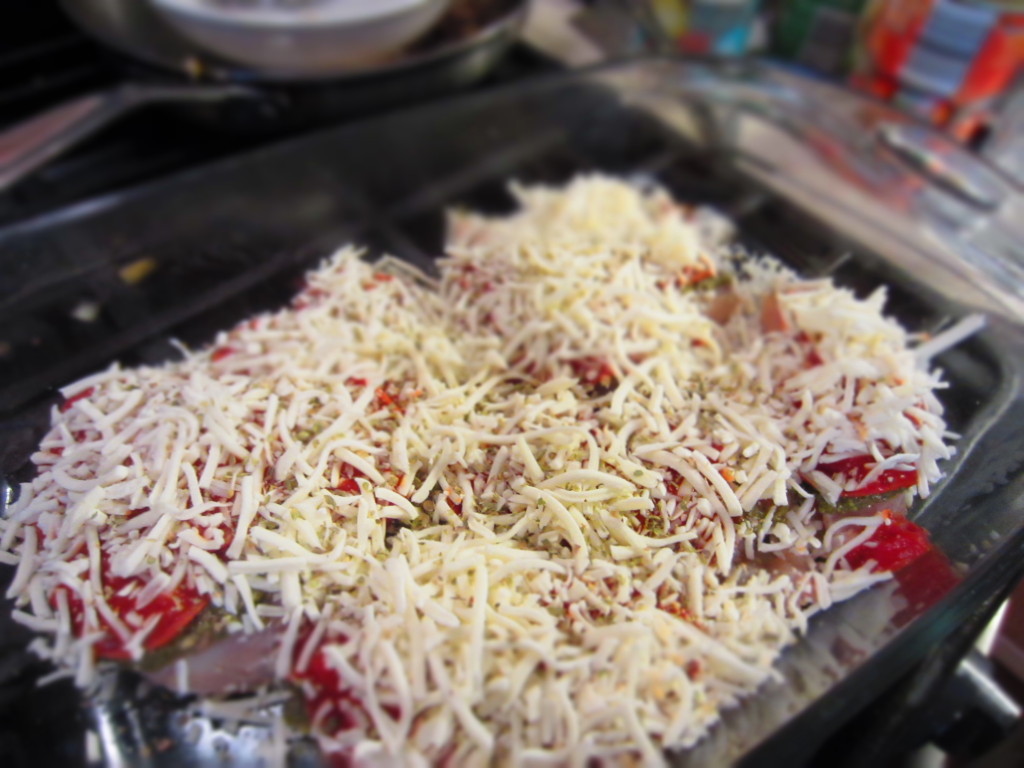 Sprinkle mozzarella cheese on the chicken and sprinkle some oregano on top of that.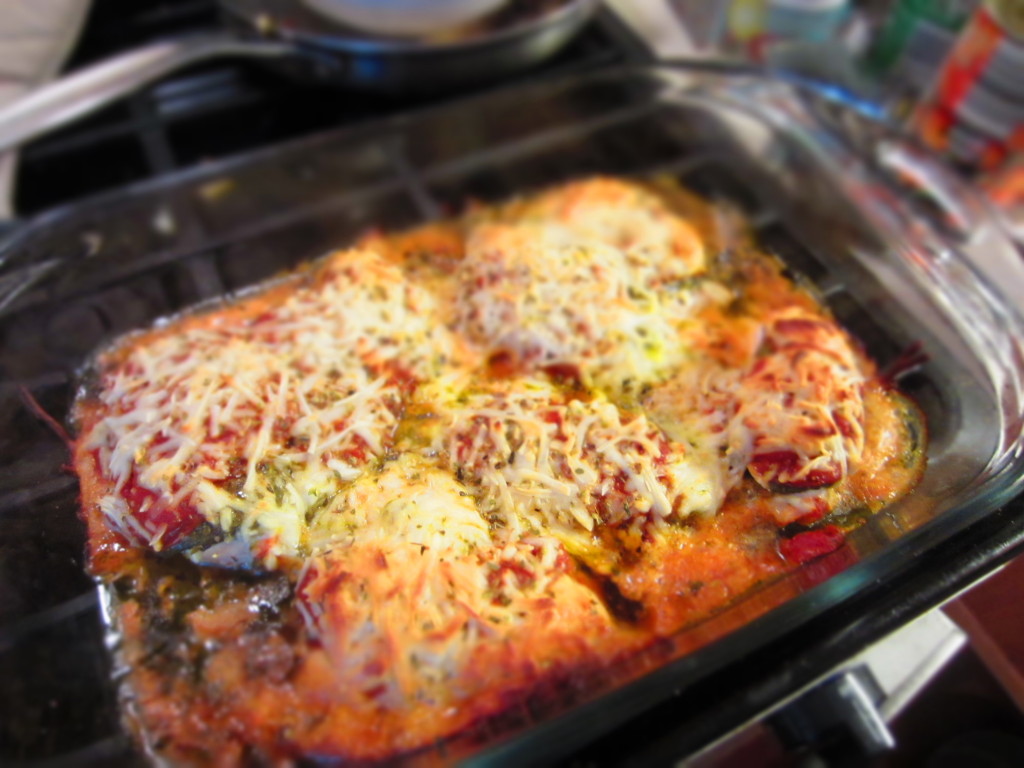 Bake it and you are done.
Ok, was that easy or what???? The only way you can complicate this recipe is if you choose to make your own basil right then. But even that isn't too complicated to make! You could even put my Basil Dressing on it instead of pesto. YUM!!!
Try it out. Tell me what you think!
Pesto Pizza Chicken
by: Becca F. Fillmore, dinnerforeveryone.com
1 1/2 pounds chicken breast
3 ounces basil pesto (about half a jar)
1/3 cup pepperoni (about 20 slices)
1 cup mozzarella cheese
1/2 teaspoon oregano
Cut chicken down into smaller, thinner pieces. Spread about half to one tablespoon of pesto on each chicken breast slice. Layer pepperoni's on top of each piece of chicken. Sprinkle mozzarella cheese over all of the chicken. Sprinkle oregano on top.* Bake at 350 degrees for 25-30 minutes (or until chicken is cooked through).
*Feel free to add more or less of any of the ingredients according to your personal preference.