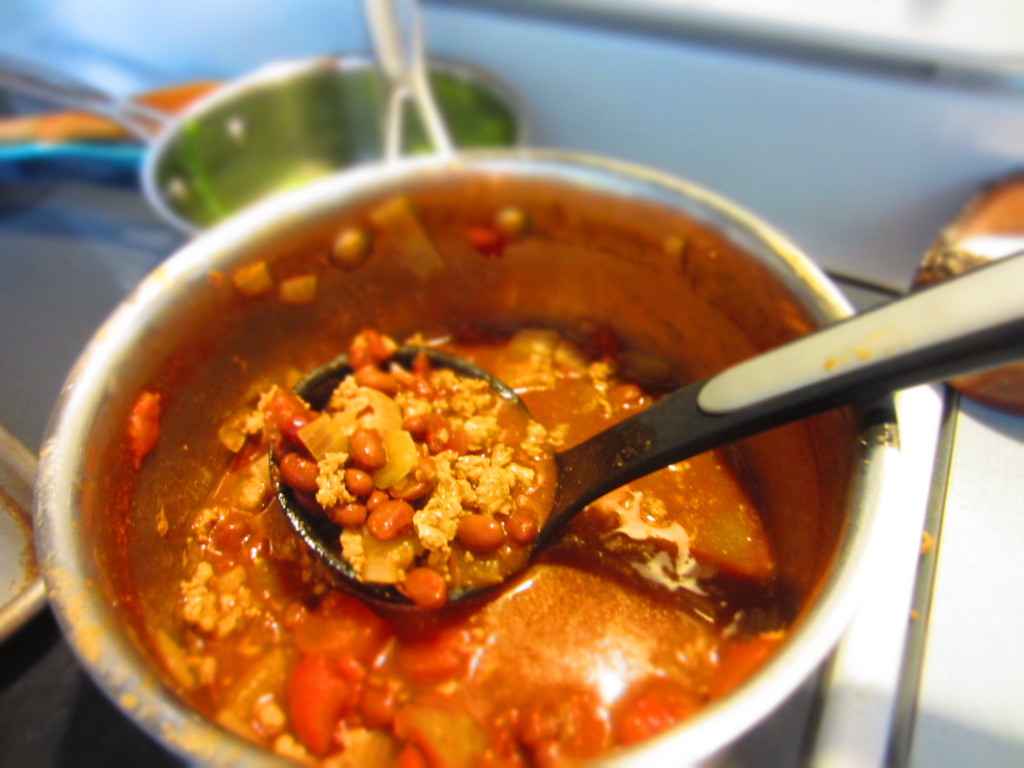 I was needing something SUPER easy, but I also wanted something SUPER delicious. As I rummaged through my freezer, fridge, and cupboards to brain storm. I was soon stuck with a wonderful idea. Pork Chili! It's pretty much like normal chili but with ground pork. I went ultra simple on this recipe and used pretty much everything canned. I think you need a few recipes like this lying around so when push comes to shove, you have something on hand.
When I say simple, I mean simple. I went ahead and trusted the seasonings that are already in the canned chili beans (which is hard for me to do), and guess what? They aren't bad! The only thing that takes a little bit of work is trying to chop the onion without crying. All this dish is, is ground pork, chopped onion, canned chili beans, canned tomatoes, and a can of tomato sauce. Let it have time to sit to blend those flavors. Enjoy!
Pork Chili
by: Becca Fillmore,dinnerforeveyone.com
1 pound ground pork
1 onion, chopped
2, 15 ounce cans chili beans
1, 15 ounce can diced tomatoes
1, 8 ounce can tomato sauce
Start browning the pork in a large sauce pan. Chop up your onion and add it to the pork when it's about halfway cooked. When pork is cooked through and onions are softened and opaque add the chili beans, tomatoes, and tomato sauce. Let it come to a simmer. You can eat it right when everything is heated through, but for best flavor let it simmer for 20 minutes and then remove from heat and let it sit, covered, for 10 minutes.