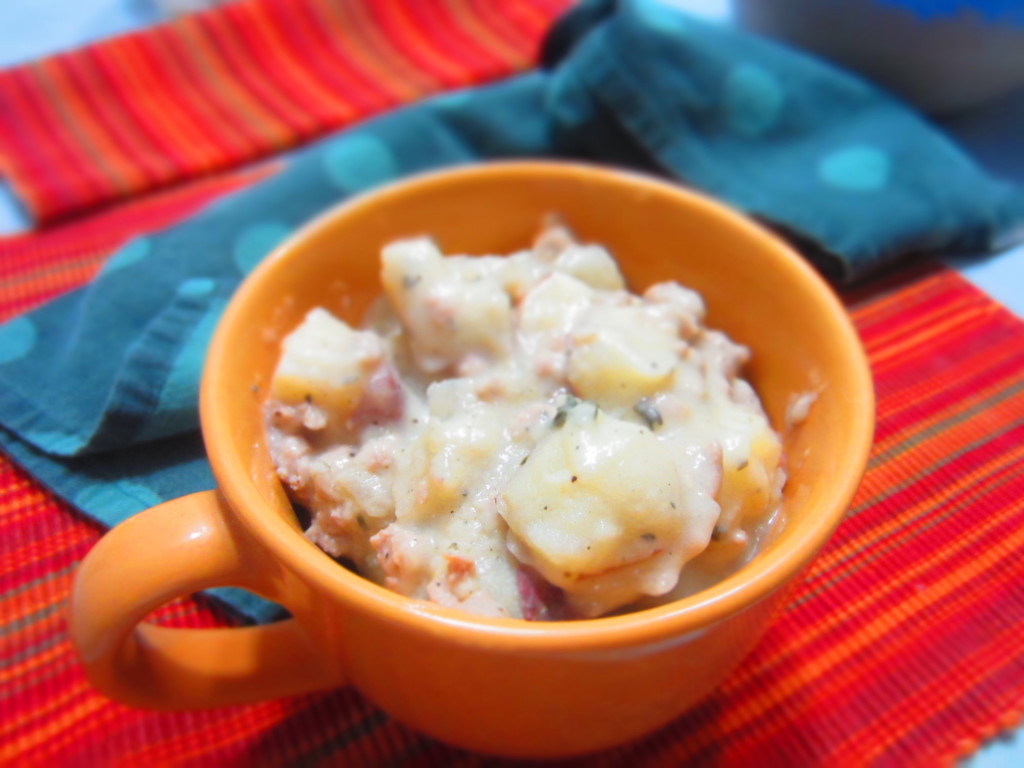 Soup season is upon us and I was yet again, feeling like I'd have to sacrifice eating some good soups because I would be the only one eating it. My family likes soup, but more as a side dish. My husband rarely goes for the leftovers and I always make big pots of soup! I hate it when food goes bad so I usually just don't make the soup so I don't have to deal with it all. I know, I know, you can freeze soups…but you have to remember to put them in the freezer (key point there). So instead of sacrificing having to eat soup, I was bound and determined to make some soups that he would enjoy.
I've managed to achieve it! I now have a few more soup recipes that my family will eat and enjoy as a main dish! I'm so excited to share them with you. This one, in particular, has become a huge favorite. Talk about incredible flavor in EVERY single bite! The ingredients are nice and simple too, so that's a nice perk!
I start out with browning up the pork sausage (sounds good already, right?) and when that's all cooked up I saute onions in the drippings. I think this really makes a difference with the flavor. It just releases that delicious onion and pork flavor throughout the entire dish. The potatoes in the soup help put it in the comfort food category, along with the milk that allows this to be a chowder. The next best thing about this soup, though, are the seasonings. Fresh thyme, dried basil, and ground sage give it wonderful depth and ties it all together!
Pork Sausage Chowder
by: Becca F. Fillmore, dinnerforeveryone.com
1 pound ground mild pork sausage
2 cups chopped onions
1/2 teaspoon salt
1/2 teaspoon pepper
5 cups chopped potatoes
1/3 cup flour (or 2 tablespoon corn starch if you are G-Free)
4 cups chicken broth
1 1/2 cups milk
1/2 tablespoon fresh thyme (or 1/4 teaspoon dried thyme)
1 teaspoon dried basil
1/2 teaspoon ground sage
salt to taste (I usually end up putting about 1/2 teaspoon in)
Brown pork sausage in a large pot. When cooked through spoon out the sausage, leaving the drippings in the pot. Add chopped onions and saute until opaque. Add salt and pepper, stir. Add potatoes and flour. Stir until potatoes are evenly coated with the flour. Add chicken broth, bring to a boil, then simmer for 10 minutes. Add milk and simmer until potatoes are tender. While simmering add fresh thyme, dried basil, and ground sage. Add pork sausage back in, stir. Salt to taste. Serve and enjoy!