The fall has wonderful vegetables! I just love them! There are so many wonderful varieties of squash, potatoes, and carrots which are really fun to experiment with. Not to mention the leeks, carrots, and beets! So what to do with all of these vegetables? Sometimes when I see new things at the farmers market or in the grocery store, I just think, "Oh, those look pretty…but what would I do withit?" Then I walk by, which is sad, because I'm missing out on all of those delicious veggies!
A few years back I started experimenting with fall vegetables. My favorite way to try out a new vegetable is to throw it in with a bunch of other vegetables and roast them. The cool part about roasting vegetables is that you can use it as a side or a main dish. You can add meat to it or leave it as is. You can add all sorts of spices and herbs to them and you suddenly have a new dish you never though possible with some squash and leaks.
Another wonderful thing about roasting vegetables is that you can really put whatever vegetables you have around in the mix. I have suggested vegetables and amounts in all of my recipe, but really, it's just a guide. Do what you want and vary the ingredients to fit your taste. I'm just starting you on a wonderful path to a warm, delicious, filling, satisfying meal.
Here are three of my favorite Roasted Fall Vegetable Variations:
All you need is a little salt and pepper to bring out those delicious vegetable flavors. Really! That's it! see how simple it is to this make a wonderful side to any meal.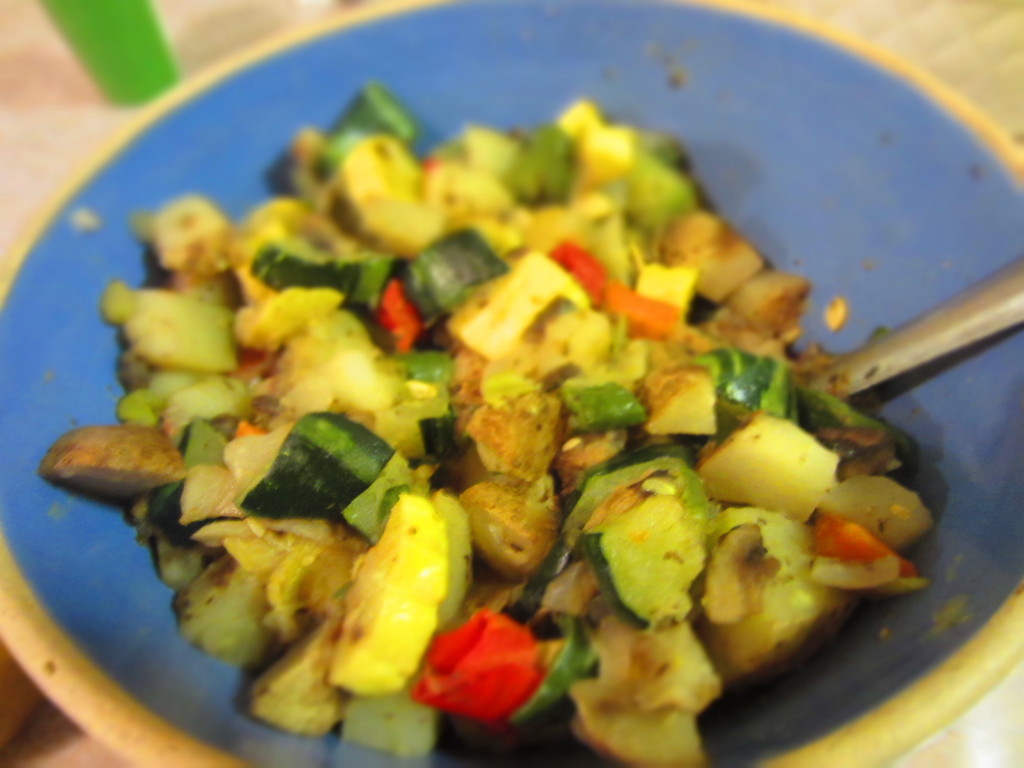 Putting herbs into the vegetables mix brings the comfort food taste to a whole new level. It is fall in a dish!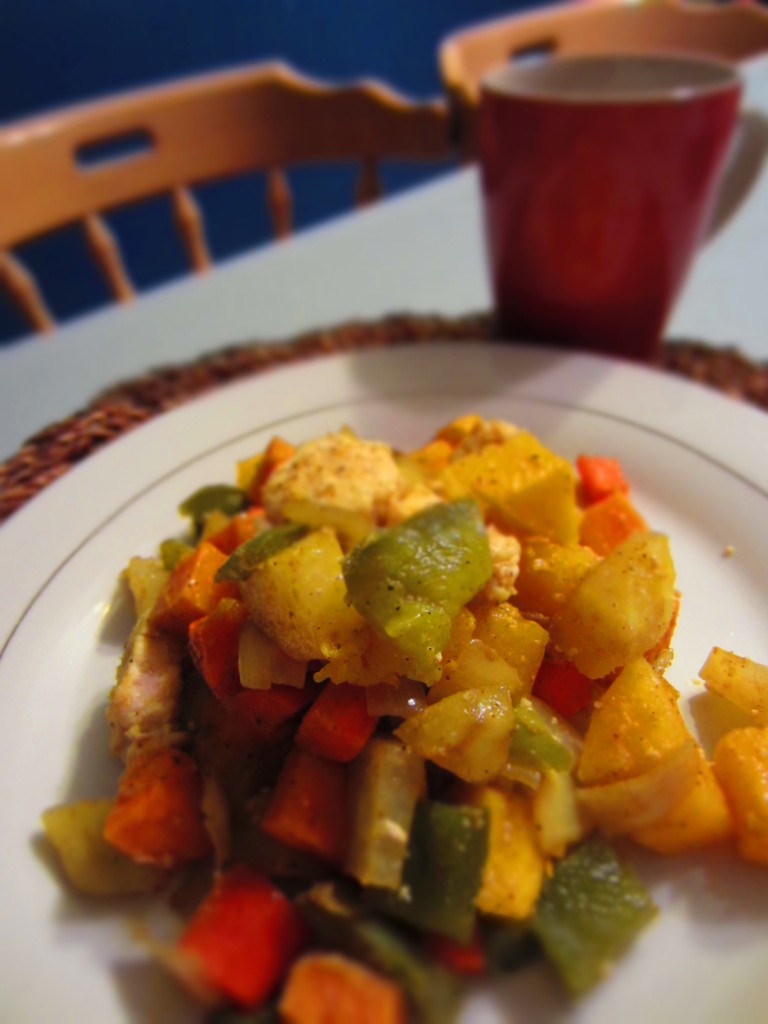 Don't be intimidated by this. Simply buy a curry powder to start out (I like the yellow kind). If you like it, you can start tweaking it or even make your own curry mix. As far as making this curry, this is just vegetables with the curry seasoning on it…it's not a saucy, serve over rice kind of curry. It's simple, so try it! Go HERE to check out my Curried Roasted Vegetables recipe.