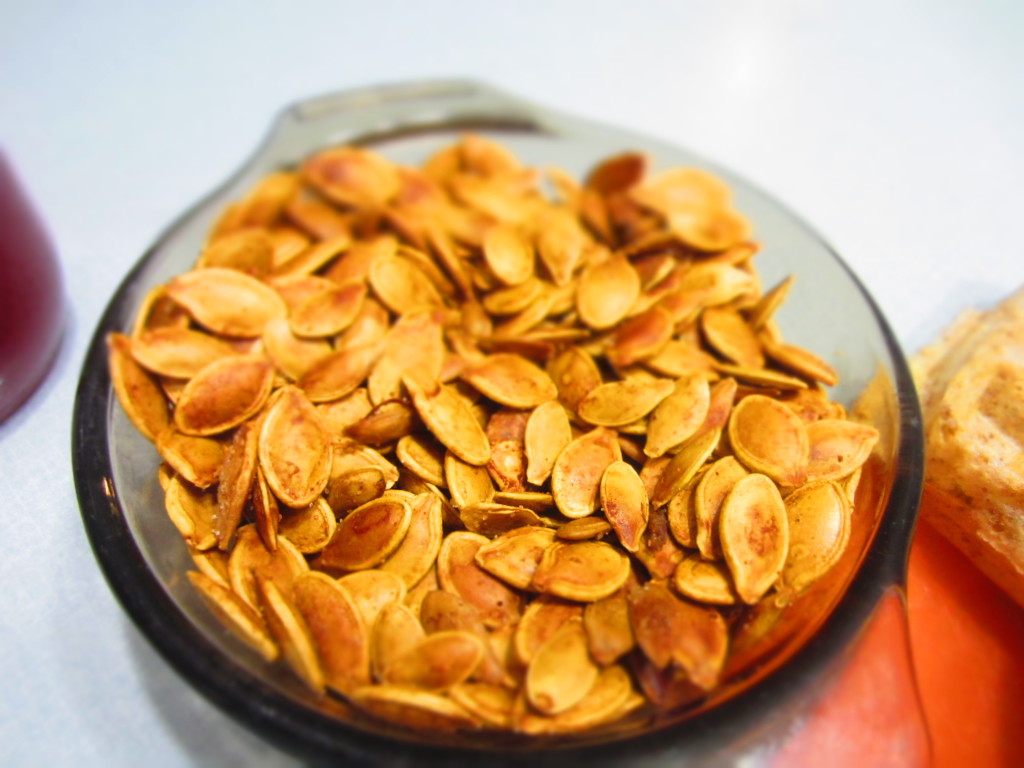 DON'T THROW AWAY YOUR PUMPKIN SEEDS!!!!! Once you try this simple recipe you will never toss pumpkin seeds again. My mom always made these when I was a kid. Remember how I'm one of 9 kids? Yeah, we had a lot of pumpkin seeds every year, and my mom put them to good use.
Three simple ingredients make up this delicious treat. Butter, Worcestershire sauce, and salt. Basic, beautiful ingredients that make up this fun fall treat. Roasting the seeds in the over with those awesome flavors just makes it better.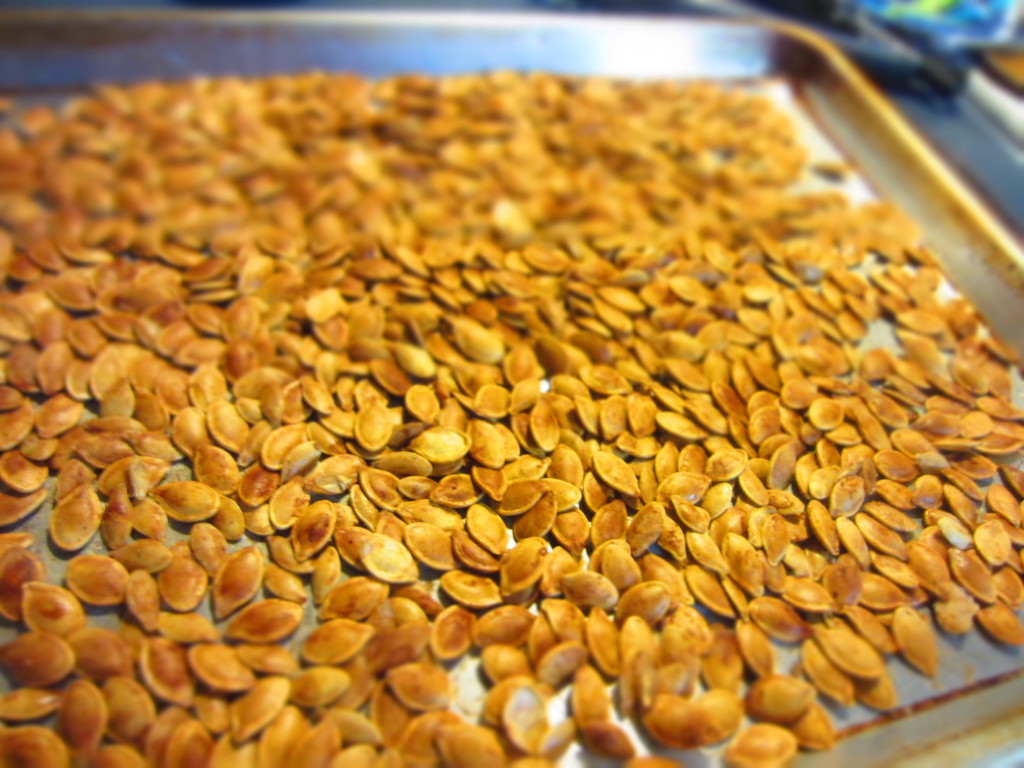 I remember the wonderful way my house would smell when my mom made this treat. Also, I remember how this awesome snack would only last a few days in our house….But now I get to pass this on to my kids and they can enjoy the snack and be sad when they are gone and get excited for it every single year!
These are so great to snack on, but they are also a great addition to salads! I wish that pumpkins were around all year long, I love this snack so much. I should start petitioning my friends to give me all of their pumpkin seeds. It can be a little gross separating all of the pumpkin seeds from the pumpkin guts, but it is SO worth it. I promise!
Roasted Pumpkin Seeds
by: Becca F. Fillmore, dinnerforeveryone.com
2 cups pumpkin seeds
1 1/2 tablespoons melted butter
2 teaspoons Worcestershire sauce
1 teaspoon salt
4 cups water
Bring 4 cups water to a boil. Add seeds and let boil for two minutes. Pour into a strainer and let as much water drip out as possible. Grab the seeds with a towel over your hand to dry them off some. Pour seeds in a measruring cup add melted butter and Worcestershire sauce and stir. Pour seeds onto a jelly roll pan (a pan with sides) and sprinkle the salt evenly over top. Bake at 250 degrees for 2 hours, stirring every half hour. Let cool, and eat! Or store in an air tight container.