About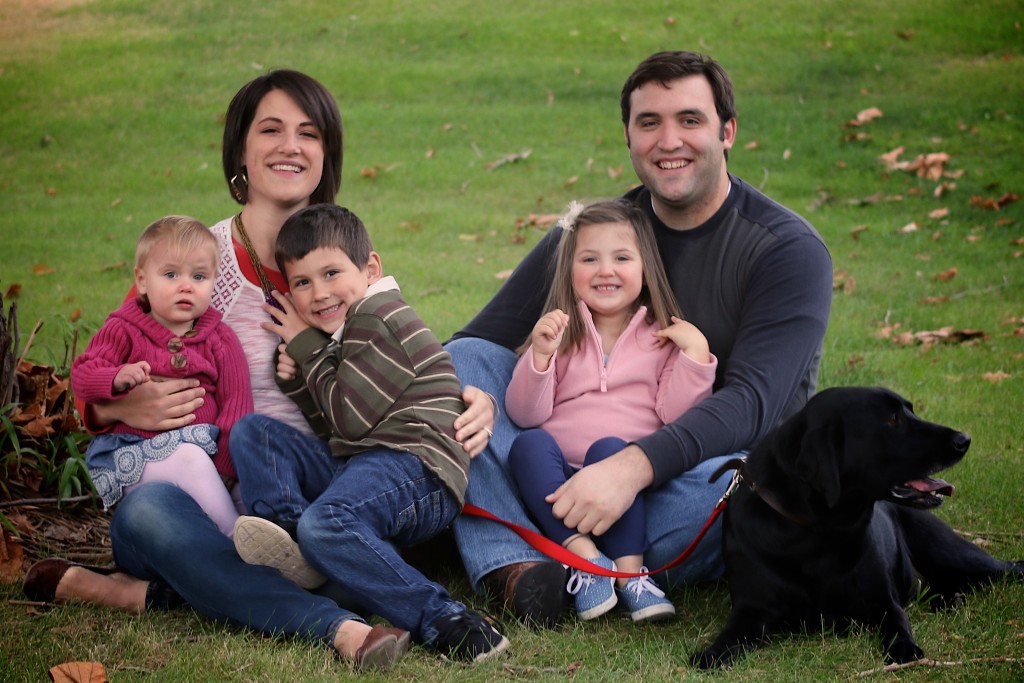 Hi, I'm Becca Fillmore and I love to cook! I have come to realize though, that not everyone does! I wanted to create a website that anyone could use. From someone who loves to make elaborate meals that take hours of work all they way to the person who eats to stay alive and only wants to spend 5 minutes prepping a meal, there is something out there for you…and it can be homemade and healthy!!! No matter where you fit in those categories (or in between) you deserve good food! You deserve healthy food! You deserve to have people telling you that you are a great cook, even if it takes 5 minutes to make.
I am a mom of three, Garrick, Audrey, and Jacqueline. Plus our black lab named Rocky. My husband's name is Matt and we've been married since 2008. He's my BFF and also my number one taste tester. If it doesn't pass him, it doesn't get on this site (so I guess if you don't like something on here, you can blame him)!
I love doing all sorts of things. I love decorating, playing the piano, art, writing, playing, pretty much anything you can create! It didn't take long for me to realized that cooking, for me, was just another creative outlet.
The more I cooked and created the more I realized that EVERYONE deserves a good dinner! Whether you are a simple cook, you don't like to cook, or you could spend all day in the kitchen, there is always a little something special you can do to your meal to make it one in a million. I can show you the recipes, tricks, and ideas that light up my kitchen so you can use a few of the same simple ideas to make a good meal, great!
I always liked cooking, but it wasn't until after I got married that I realized that I LOVED cooking! I really do look forward to cooking our dinners everyday, trying a little something new here and there, or putting new twists on old recipes to make my husband and I go "wow!"
Don't get me wrong here people, I am human, some days it's left over night and some days it's sandwich night. But most every other day of the year I find my solace and creativity coming out over a simmering marinara sauce, combining recipes to make my own, or crying over a counter full of chopped onions.
So here's to a site that will channel my enthusiasm for all things kitchen, here's to all of you who will read it, and most of all, here's to dinner!
INTRODUCING CLARE, OUR GLUTEN FREE CONTRIBUTOR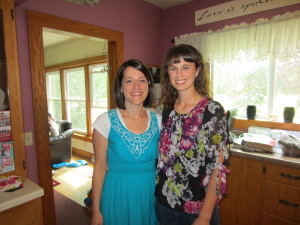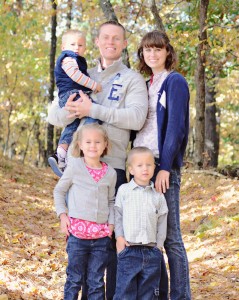 Can I just start by saying, that I find this new adventure of mine in food blogging some what intimidating? I know I'm not expected to be an expert – and I most certainly am not – but it makes me a little anxious to put myself out here like this!
Now onto the introduction…
My name is Clare, and I am the epitome of small town girl. I live just outside a tiny town in Northeast Wisconsin – the same town I grew up in – and love it! I love that my parents and other family are so close by, that I get to attend the same church I did for most of my life, and that my children get to go to the same school I did. I've been married to my husband, Clint, for 8 years now, and we have three lively children that keep us on our toes! Cami will be 6 tomorrow, Adam is 3, and Brock will be 2 on Saturday. I'm lucky enough to have my dream job of being a stay-at-home mom.
My gluten free journey began almost a year and a half ago. Just after Thanksgiving in 2011, I started having some issues with my digestive tract that, though not uncommon, seemed to last longer than was normal. About a month later, after Christmas, I decided to go into the doctor. I got a call a few days later from the doctor to let me know that when he got my blood work results back, the levels on my Celiac panel were elevated. From there, I went to see the gastroenterologist and got an appointment setup for an endoscopy the next week to confirm the results of the blood test. Once the biopsies came back from the endoscopy, I got a letter from the gastroenterologist confirming my diagnosis of Celiac Disease.
The whole process of being diagnosed was really quick and easy, something that I've come to find out is not always the case. Many people are sick and misdiagnosed for a long time before Celiac Disease is even considered. Luckily, it was only a matter of six weeks from the time my symptoms started until I got the official word about what was happening inside my body. To have Celiac Disease, there has to be some kind of trigger – in addition to a genetic predisposition (though no one else in my family has it) and a diet that includes gluten – and I have no idea what mine was. Sometimes I think that perhaps my trigger was my first pregnancy and/or delivery because I lost extra weight after Cami was born (I know, poor me) and that it just took years for my symptoms to manifest. Luckily, my symptoms were mild, and the occasional flare up when I do "contaminate" myself is pretty uneventful.
I did a lot of researching online and in library books about eating gluten free and how to transition into it. I found a lot of different opinions and approaches as to what I should do. In the end, I took my own approach. I just couldn't find it in my checkbook to go completely gluten free. As you probably know, specialized gluten free ingredients are expensive(!) , but I also wanted to get some experience with new flours, etc. before I subjected my family to my experiments. So, I'm the only one in my house who is completely gluten free, however, I'm not about to start making two meals for dinner, so most of the meals we eat are naturally gluten free or easily modified to fit the bill.
I'm excited to share things with you that have made my life easier as I've transitioned to eating gluten free. They'll probably be things that you can use even if you love your gluten and have no intention of giving it up any time soon. Thanks Becca for the opportunity!