Potatoes roasted with a mix of fresh and dried herbs equals a side dish people won't be able to stop eating!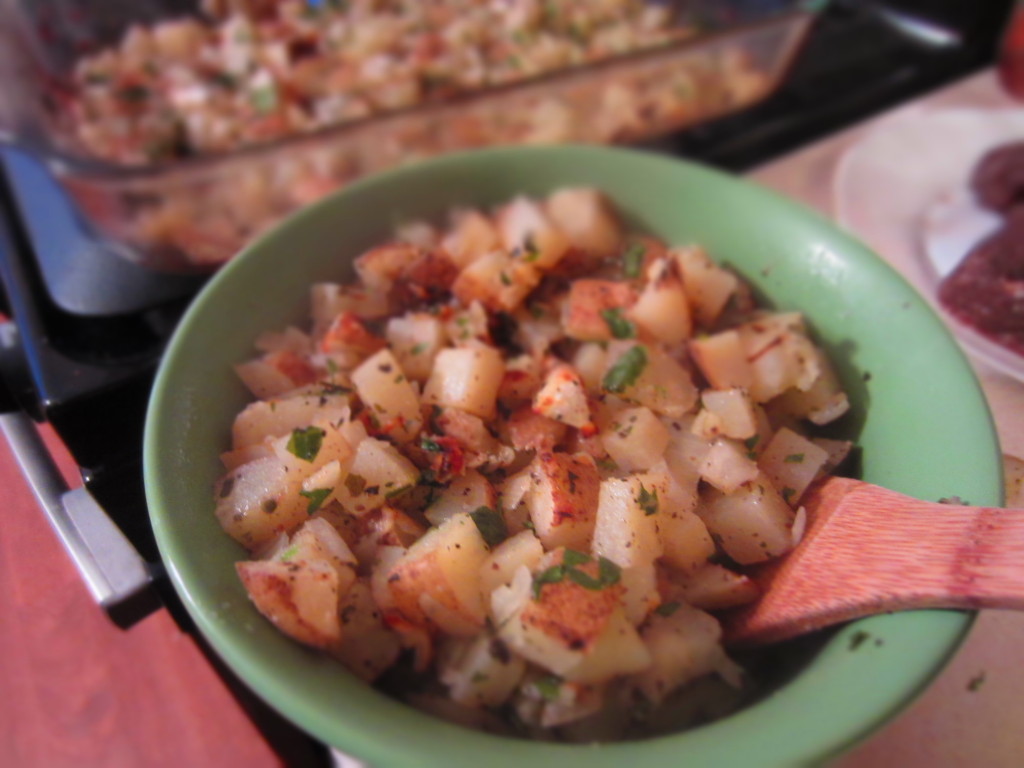 It's no secret that my family loves potatoes. While everyone in my family has their preference of how to make potatoes, I particularly like roasted potatoes. I like the versatility of them. You really can throw just about anything in with roasted potatoes and it will most likely turn out tasting great!
The base for roasted potatoes is simply tossing chopped potatoes in olive oil, layering them in a pan, and baking them  until they are tender.
So take that simple formula and add whatever else you want! This recipe has simple ingredients. Fresh parsley and dried basil. Salt, pepper, garlic powder, a little Parmesan cheese, and an onion. Like I said, basic stuff, but have the basics ever failed you before???? Never! So trust me when I say you will love this and your family will too!
Seasoned Roasted Potatoes
By: Becca F. Fillmore
4 Cups chopped potatoes
2 tablespoon olive oil
1/2 large onion
1/3 cup fresh flat leaf (Italian) parsley
1/2 teaspoon salt
1/2 teaspoon pepper
1/2 teaspoon garlic powder
1/2 teaspoon basil
1/3 cup shredded Parmesan cheese
Combine all ingredient in a large bowl. Pour in a 9×13 pan and bake at 450 degrees for 35-45 minutes or until potatoes can be pierced easily with a fork.