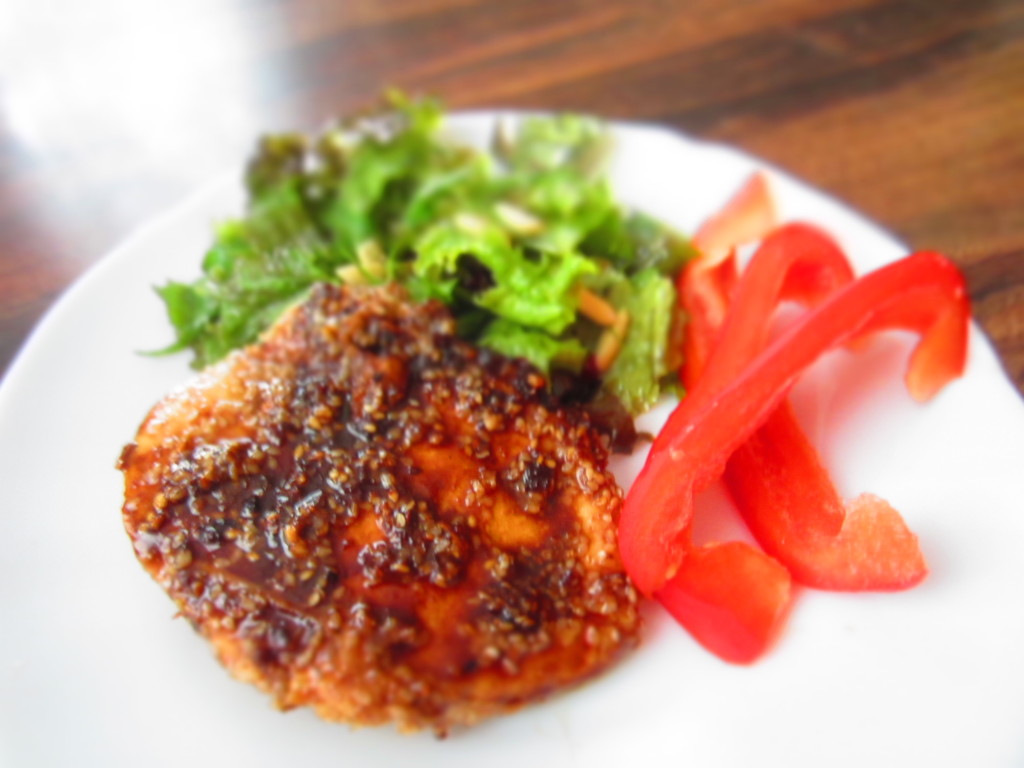 This is just another one of those experiments that ended up working out really well. This is a great savory dish that really hit the spot for my husband and I. The chicken stays nice and tender from the marinade and sautéing it. It's a great dish to serve guests, or if you are just wanting a good meal!
I was making this one to see if I wanted to share it on a local cooking tv show. I ended up using my lime chicken recipe, only because it fit better for the theme of the show, not because this one's taste wasn't up to par.
The ingredients are simple and you don't even have to let it marinate if you don't want to. You can simply soak the chicken for a minute in the mixture and continue on with the recipe. It is a recipe that has some give to it, which makes it nice to make!
Sesame Chicken
by: Becca F. Fillmore, dinnerforeveryone.com
3 tablespoons olive oil
2 tablespoons sesame oil
Marinade:
2 tablespoons stevia or sugar
1/4 cup soy sauce
1 tablespoon spicy brown mustard
1 1/2 pounds chicken breasts, tenderized
Sauce:
1 teaspoon ginger
2 tablespoons rice vinegar
1 tablespoons sesame oil
Let chicken sit in marinade for about 30 minutes. Dredge marinated chicken in sesame seeds, place chicken in frying pan and sauté in olive oil over medium heat until cooked through. Pour combined sauce in pan to release drippings after all chicken is sautéed. Pour that over cooked chicken. Serve.