My kids love to eat these (which is always nice) but it's definitely filling and flavorful enough for us adults too! We also like to mix it up and serve these not only on buns, but on hearty whole wheat bread, pita pockets, or even a flat bread. It makes for a more sophisticated twist to a simple dish, which is always fun!
A few notes before I talk a bit about the recipe itself: This freezes really well! If you are planning ahead and need some easy go to meals simply throw a pound of this (along with a package of buns) in the freezer and you have a meal ready to go! This meal is also great on days you aren't planning ahead or simply don't feel like cooking and you need a fast meal to get on the table!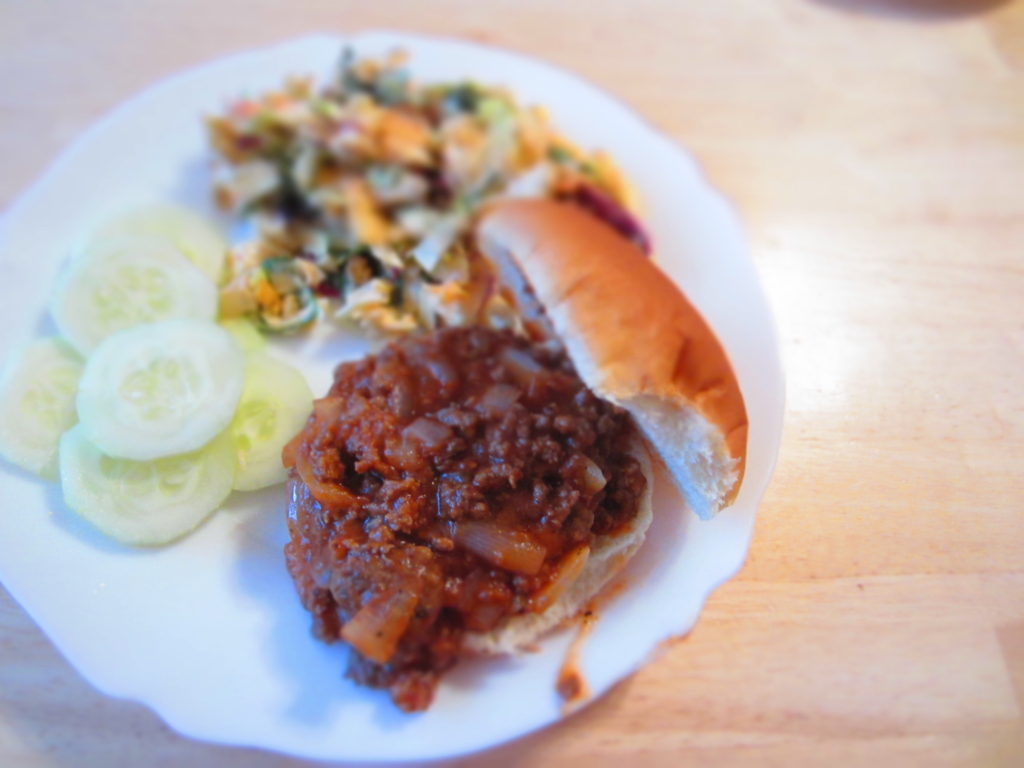 The ingredients that set this recipe apart are the steak sauce and Worcestershire sauce. A little bit of that in the mix and it really makes the whole sandwich pop! I really love this simple, tried and true recipe. I hope your family ends up liking it as much as mine!
Simple Sloppy Joes
Family recipe
1 pound ground beef
1 small onion
1 cup ketchup
1/2 tablespoon steak sauce
1 tablespoon Worcestershire sauce
1 tablespoon flour
½ cup water
1 bay leaf
1/4 teaspoon salt
1/4 teaspoon pepper
Brown hamburger and add onion, sautéing until onions are opaque. Drain fat if needed. Add remaining ingredients and combine, stirring until heated through. If you have the time, let it simmer for up to an hour. This also can be served right away and still has excellent flavor. (Don't eat the bay leaves) ***This freezes well***