Strawberries, sour cream, and brown sugar is all you need to make this simple dessert.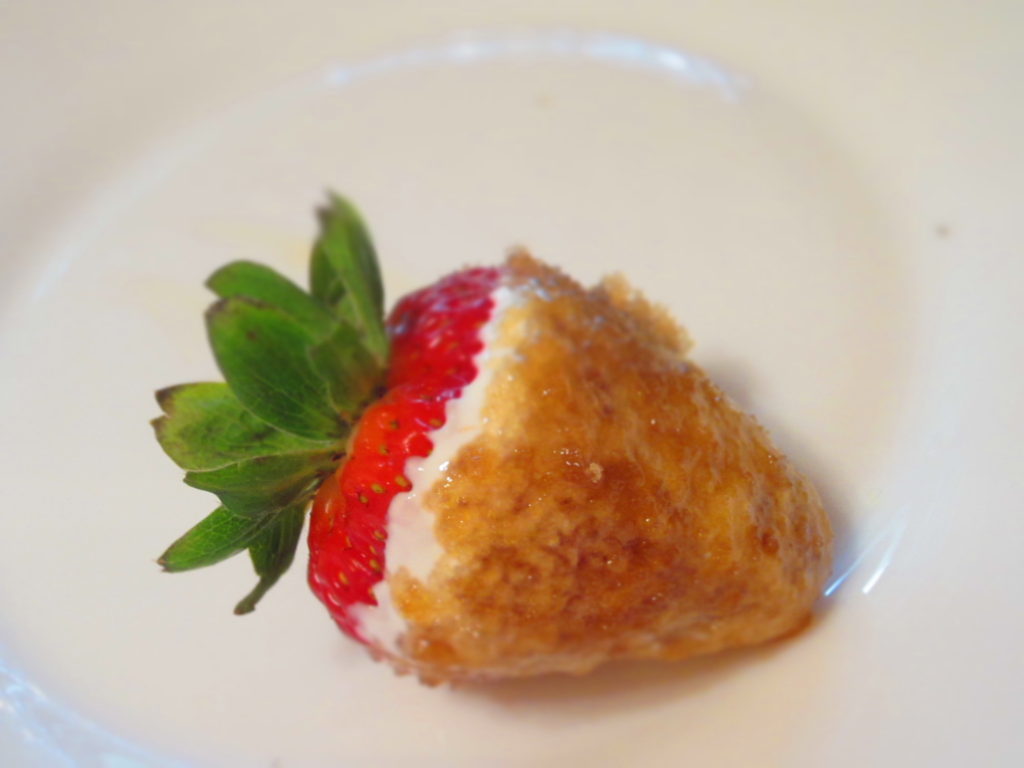 We had a couple of friends over for dinner the other night. Sour cream was on the table as an optional add on to the main dish, so naturally sour cream became a topic of discussion. One friend mentioned that he had seen somewhere (probably on social media) that if you dip strawberries into sour cream, and then into brown sugar it made for a good dessert.
I just happened to buy strawberries only a few minutes before they got there! So I had all the ingredients to make this fun little dessert. He was a bit surprised when I decided to go for it and try it out. He mentioned he hadn't ever tried it so he wasn't actually sure if it was good or not.
First off, I'm not picky…maybe to a fault. Also, I'm a food blogger, I want to try new things all the time anyway. One more thing, if I decide I'm going to try something, it happens, and it happens fast! SO…..when everyone was done with the main dish I quickly cleared the table enough for all of us to try out this new little snack.
WINNER!!!!! It was so delicious. It reminded us all of cheesecake. The sour cream offset the sweet of the sugar and strawberry just perfectly. It was ridiculously easy to make. We just had a bowl of brown sugar, the bowl of strawberries, and the sour cream sitting out so everyone could make their own. It was really fun to just sit around the table and enjoy this delicious little creation together as friends and family.
Simple Strawberry Dessert
Strawberries
Sour Cream
Brown Sugar
Wash strawberries and pat dry with a paper towel. Dip them into sour cream and then immediately into the brown sugar. Enjoy!