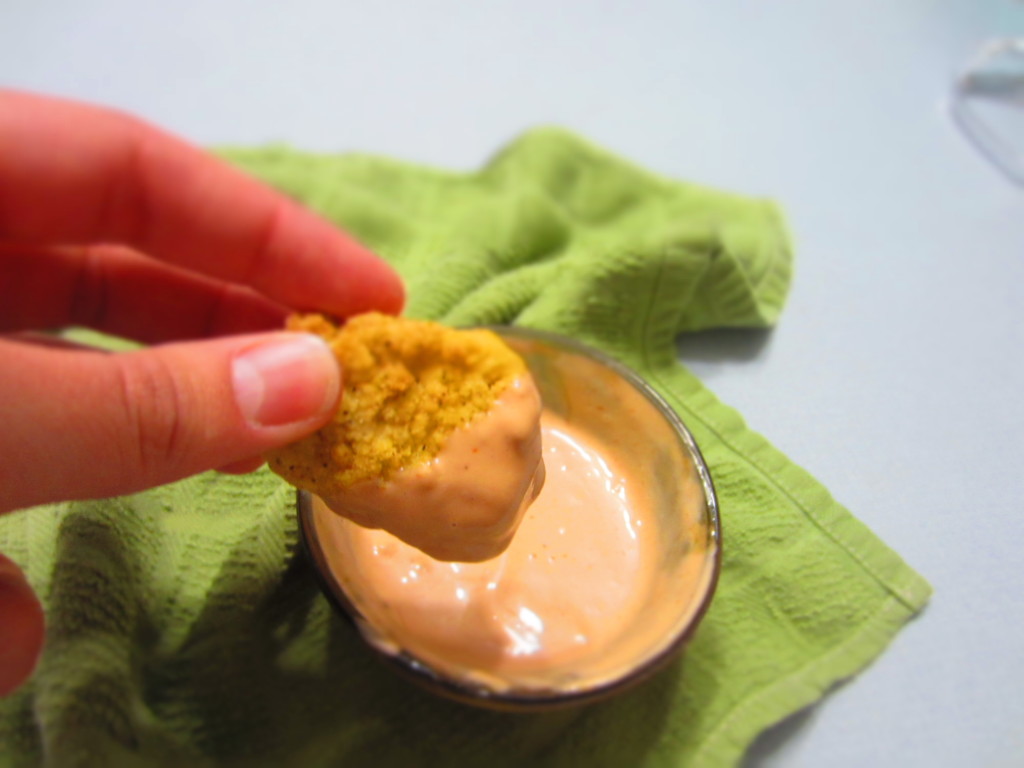 I love dipping sauces that go beyond ketchup. I made up this concoction during lunch a few weeks ago because I was eating chicken nuggets along with the kids and wanted to feel like I was eating adult food. This did the trick! 
I love all different kinds of sauces. I love them for dipping, I love them for sandwiches, I love them for burgers, wings, or as a topping on baked chicken breast. I love tasting the simple difference that a sauce can make!
The best part is that this little sauce here really only takes a minute to throw together. The only thing that isn't a super common thing to have on hand is the liquid smoke. I promise if you spend the $2-$5 for the bottle and try some in a recipe or two, it will become something you always have around!
Smokey Dipping Sauce
(2-3 servings)
by: Becca F. Fillmore, dinnerforeveryone.com
2 tablespoons ketchup
2 tablespoons mayonnaise
1 teaspoon Worcestershire sauce
1 teaspoon steak sauce
1/2 teaspoon liquid smoke
Combine all ingredients until blended. Use for dipping fries, chicken, as a spread on a sandwich or burger, or anything else you can think of.