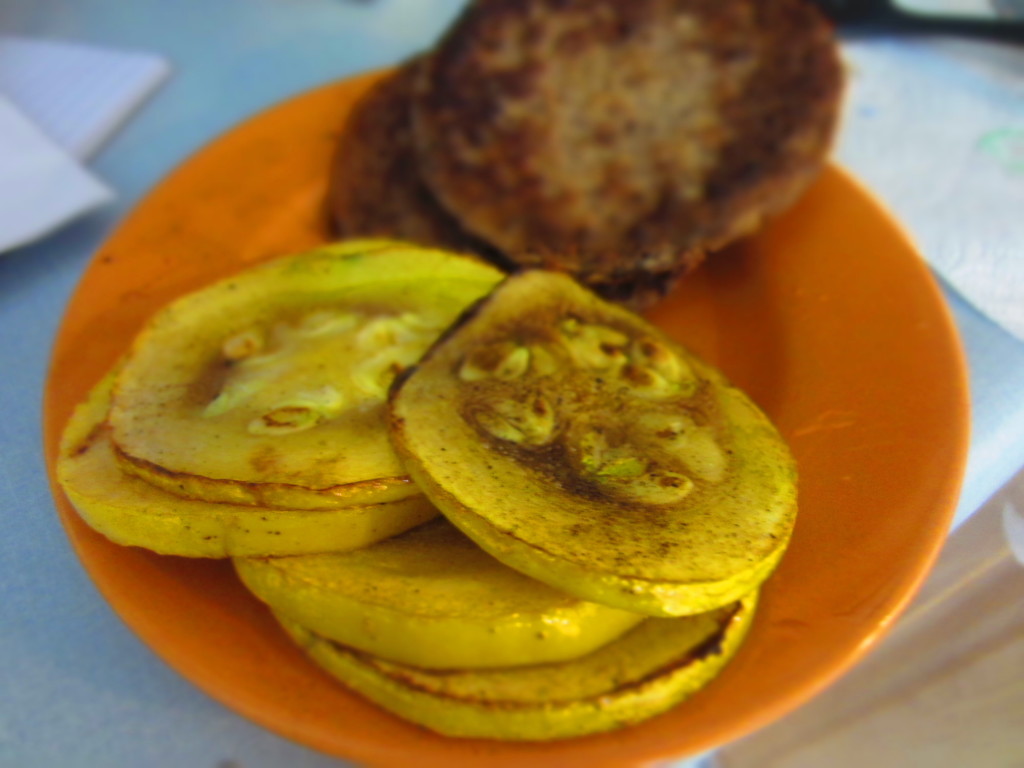 Tis the season for zucchini and squash! I love this time of year when people give you all of their extra squash and zucchini because they always grow too much! You would think they'd learn, but I'm glad they don't! You can pretty much do anything you want with squash and zucchini. Especially yellow squash. I'm go to try to share my different experimentation's with you so you can benefit in the delicious-ness as well!
Zucchini and yellow squash are surprisingly versatile. You can put them in pretty much any dish and they will take on the flavor of what you are cooking. So what do you do with the squash and zucchini that got a way from you and are super gigantic??? I have at least one solution for you!
Simply slice up the squash, saute it, and layer it on top of your hamburger!
I made hamburgers on the stove top so I used the drippings to saute up the yellow squash. I put that on top of the burger and smothered it with some honey mustard and called it good…and it was SO GOOD!
This is definitely a super simple idea, but I am always looking for new ideas to try out, especially when it comes to this time of the year and zucchini and squash are coming out of peoples ears!