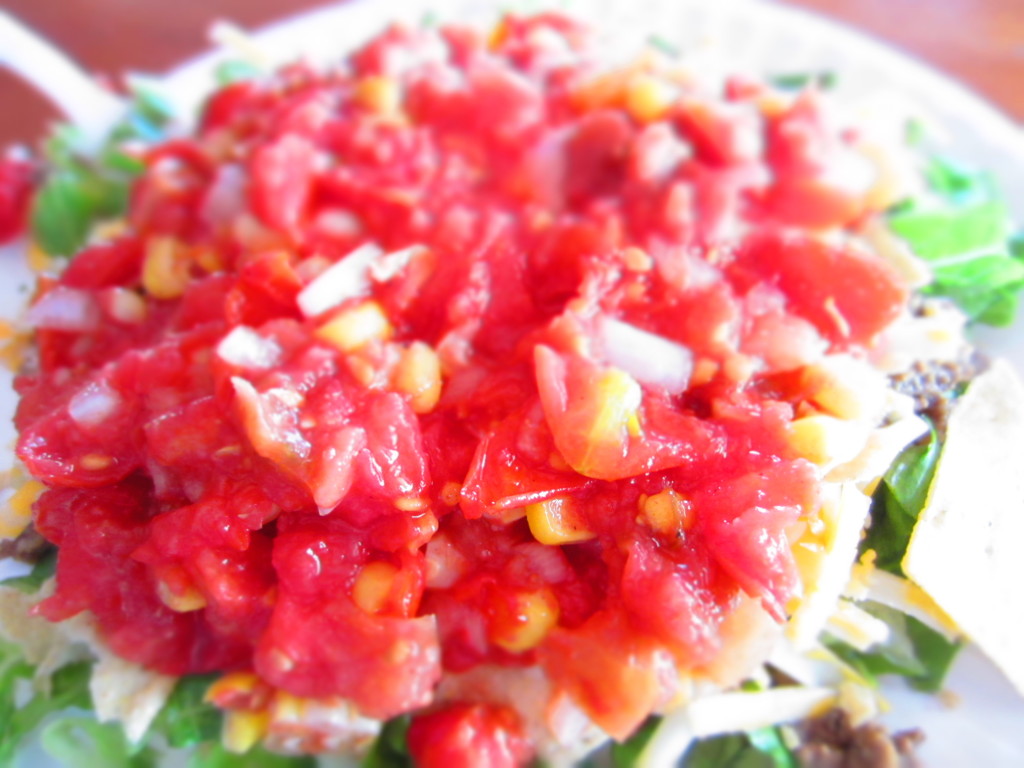 Two of my sisters, Stephanie and Shar, made up this salsa recipe…hence the extra S's in salsa! If you haven't figured out by now, any recipe that I give credit to one of my sisters or mom, well, it is going to be a winner. I am the youngest girl in my family, where do you think I learned all of my cooking skills from??? Anyway, this salsa is made from garden fresh tomatoes….which I'm assuming will be as good for many of you as it is for me since my kitchen is FULL of tomatoes that people are just giving me because they have so many!
I am a fan of all kinds of salsa, hot (even though I may not be able to eat much of it), medium, mild, sweet, thin, thick, chunky, fruity….you get the drift. I'm not too picky when it comes to salsa. That being said, I don't think all salsas are created equal!
This salsa is a nice mild, almost sweet, and chunky salsa. There's a nice variation of texture and flavor to keep you interested while eating it. And boy did I eat it, and eat it, and eat it!!! I will definitely be making this dish this week. Since I ate so much at my sisters house, I'm kind of hooked!
SSSalsa
by: Stephanie A. and Shar W.
8 cups chopped tomatotes
1 cup corn kernels
1/2 large onion, chopped (approx. one cup)
3 cloves garlic, pressed or minced
1 lime, juiced
1 teaspoon paprika
1 teaspoon cumin
1/4 teaspoon pepper
1/4 teaspoon garlic powder
1 teaspoon chili powder
1 teaspoon salt
1 tablespoon olive oil
1/4 cup chopped cilantro, optional
Combine all ingredients and serve!