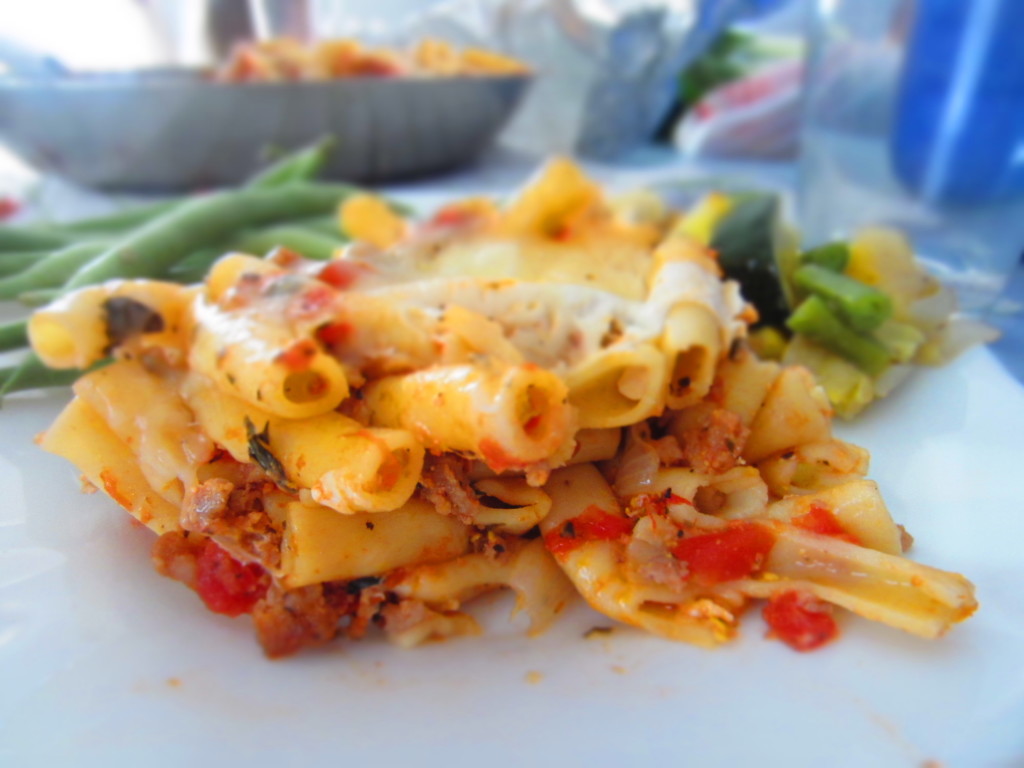 Oh my flavor! When my husband ate this he said, "Now this is good eating!" I agree. I don't treat you guys with very many noodle dishes, so when I make a noodle dish to share I really want to make it worth eating. This one fit the bill!
It really is a simple concept. Sausage, herbs, noodles, tomatoes, and cheese. You can't go wrong! On top of the fact that it tastes SO GOOD, it is an easy dish to pull together, it makes a ton, and it has all of the workings of good old comfort food! The other great thing I like about this is that since it's stove top you don't have to heat up your house with the oven and so it makes this a good dish to make any time of the year!
This dish doesn't even really take a long time to make either! While the noodles are cooking you can get everything else prepped and sauteed even! Then you mix it all together and let the magic happen (aka let the cheese melt). Serve this puppy right out of the pan you cooked it in (hey! even better! less dishes)!
I hope your family loves this one as much as mine did.
*NOTE* you need a gigantic stove top pan to fit all of this, if you don't have one I'd suggest halving the recipe. The pan I use is 12 1/2 inches across the top.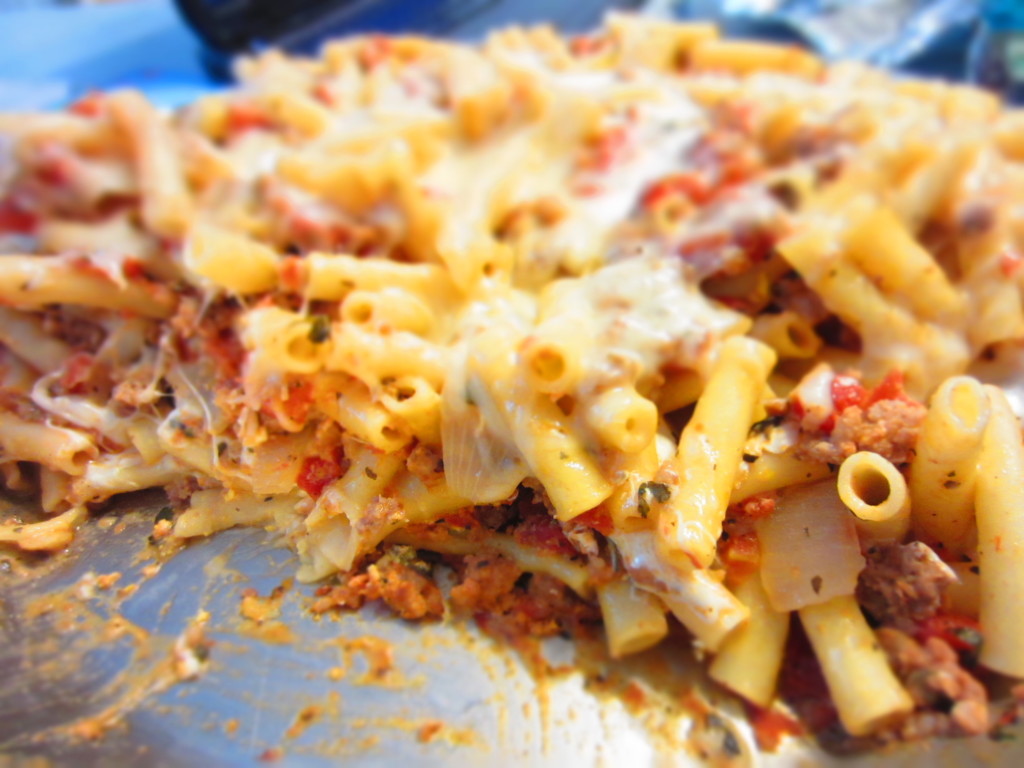 Stove Top Ziti
by: Becca F. Fillmore, dinnerforeveryone.com
prep time: 15 minutes cook time:20-30 minutes
1 pound Italian sausage (or for a more mild flavor, regular sausage)
1 cup chopped onions
1 teaspoon parsely
1 teaspoon basil
1 teaspoon oregano
1 teaspoon salt
1/2 teaspoon garlic powder
1/2 teaspoon onion powder
1/2 teaspoon pepper
2 tablespoons fresh basil
2 cans petite diced tomatoes
8 ounces fresh mozzarella cheese, sliced
1/2 cup Romano cheese, shredded
1 pound ziti
Boil ziti as directed on package. Meanwhile saute sausage (drain fat as needed). When sausage is about halfway done add onions and dried parsley through pepper. When meat is done add fresh basil and canned tomatoes. Turn off heat but leave on burner. Add cooked, drained noodles and mix. When everything is even mixed even distribute mozzarella into the noodles throughout the dish. Sprinkle top with Romano cheese. Cover dish with a lid or tin foil for about 10 minutes or until all of the cheese is melted.