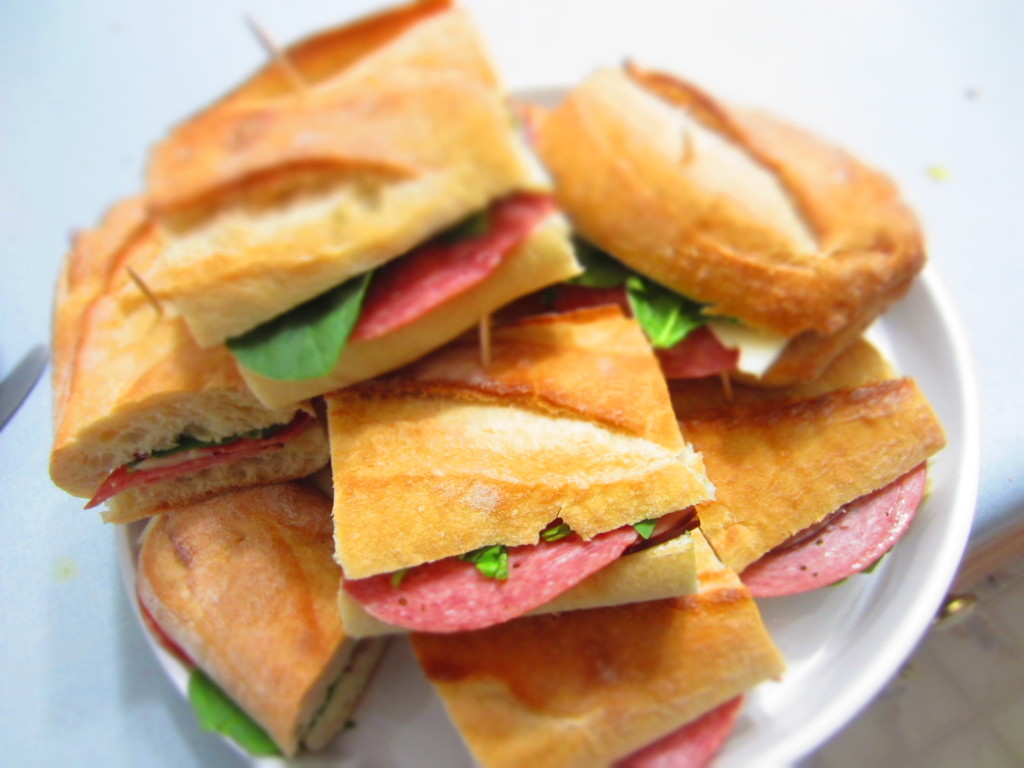 Don't be fooled, there are simple changes you can make to a sandwich that will make a world of difference in taste!
When I recently decided to do a sandwich night it was all because I needed something quick to make…but the world cup was on and USA was playing and I knew I'd be watching that more than slaving in my kitchen. The catch was that we were having company, so I wanted to give them more than some peanut butter and jelly sandwiches.
So I went for a soft beget to build the sandwich on. I want to emphasize SOFT! You can find super crunchy, hard begets that are delicious, just not really easy to eat as a part of a sandwich. I know this from experience. (Now back to building this delicious sandwich!) To make it a bit more interesting I used two kinds of meat, hard salami and some nice thick ham. Next came provolone cheese, which gave a creamy effect. Spinach is always a great addition to sandwiches, it has a deep, rich flavor and I love it. To top it off I put chopped basil on. You simply CANNOT go wrong with basil. That's a fact! I let everyone choose their condiments and let them dress their own sandwiches themselves (I didn't want to step on anyone's toes there! Sadly, some people are simply not mustard people…aka my husband). Presentation always helps make a simple meal look fancy, so I cut up the sandwiches and held them all together with toothpicks.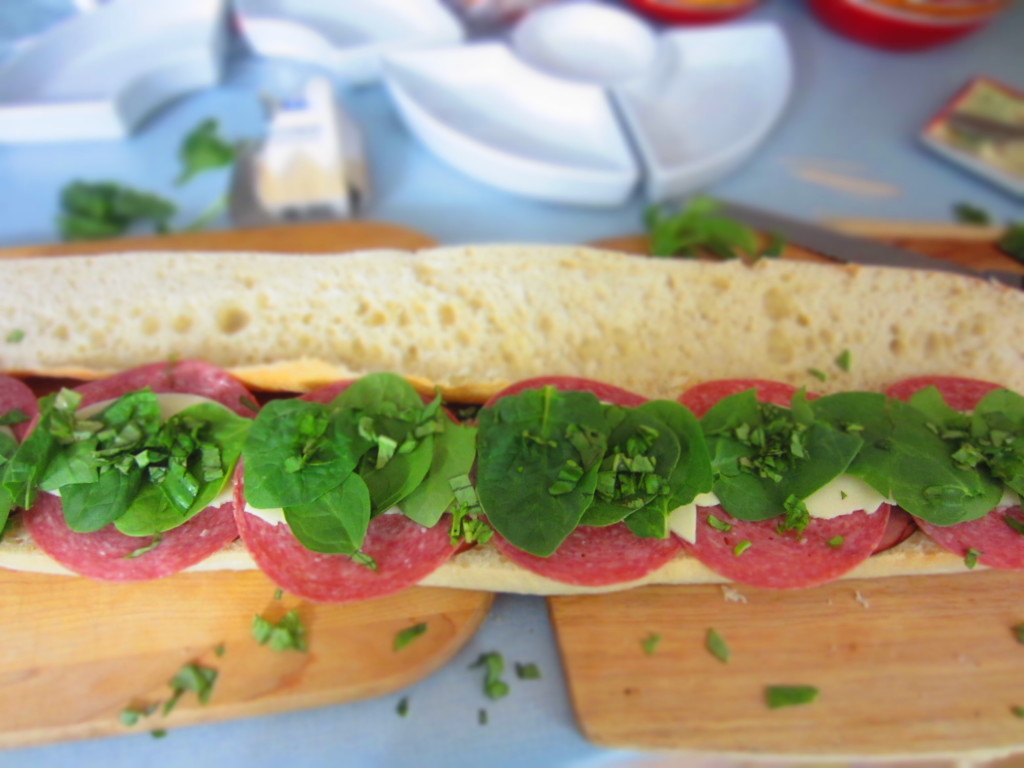 Everyone loved them and it ended up being a much better tasting and more satisfying meal than I had anticipated! I must give credit to the basil and hard salami, they worked their magic for sure!
Summer Sandwiches
by Becca F. Fillmore, dinnerforeveryone.com
1 soft beget, cut in half length wise
6 thick pieces of ham
6 pieces hard salami
3 pieces of provolone cheese
spinach to taste
fresh chopped basil to taste
Layer ham through basil on beget, add condiments as desired. Cut into serving sized sandwiches (about 6 )