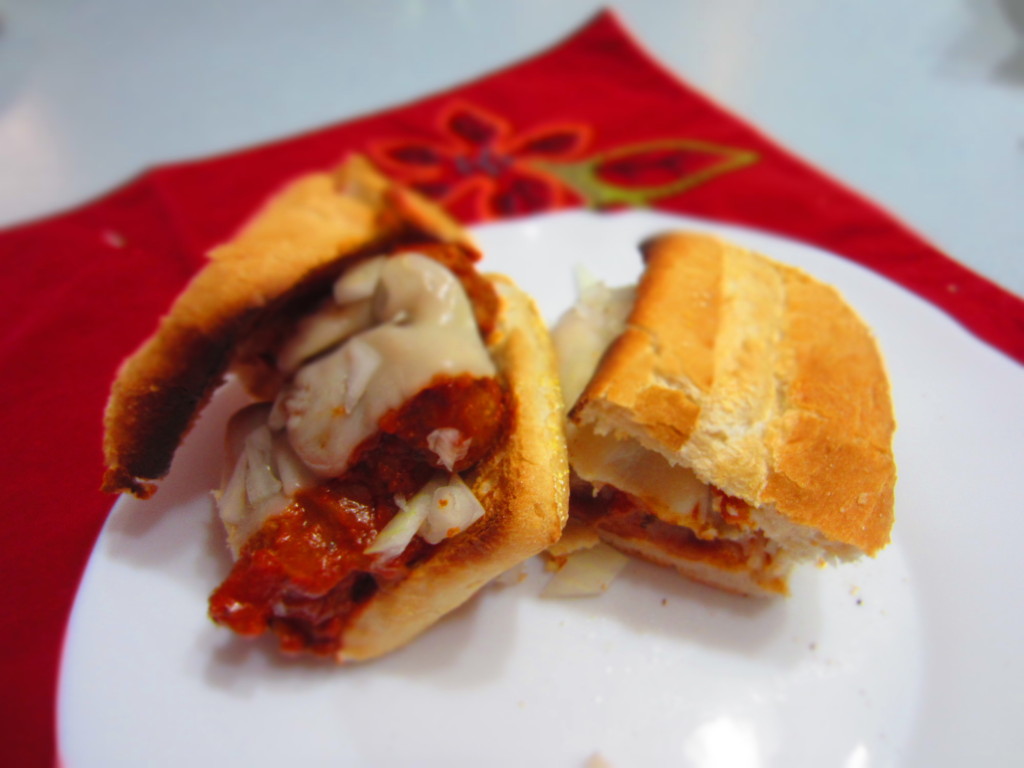 My husband and I like to create sandwiches and see if we can impress each other. When I asked him if he thought they were good (we weren't able to eat together the night I made these) he said, "Yeah, I had two!" So I guess it passed the test. I impressed myself as well so I guess it really passed!
I actually made these with sweet turkey Italian sausage. I didn't know if I'd like the turkey sausage but it turned out really yummy. I didn't even notice it was turkey. There were so many flavors going on (my mouth is watering thinking about it) that I really didn't think about what kind of meat I was eating, just that it was delicious. This was a comfort food sandwich for me. I think because of the pasta sauce and cheese and it was all warm and on delicious bread…yeah, that's probably it!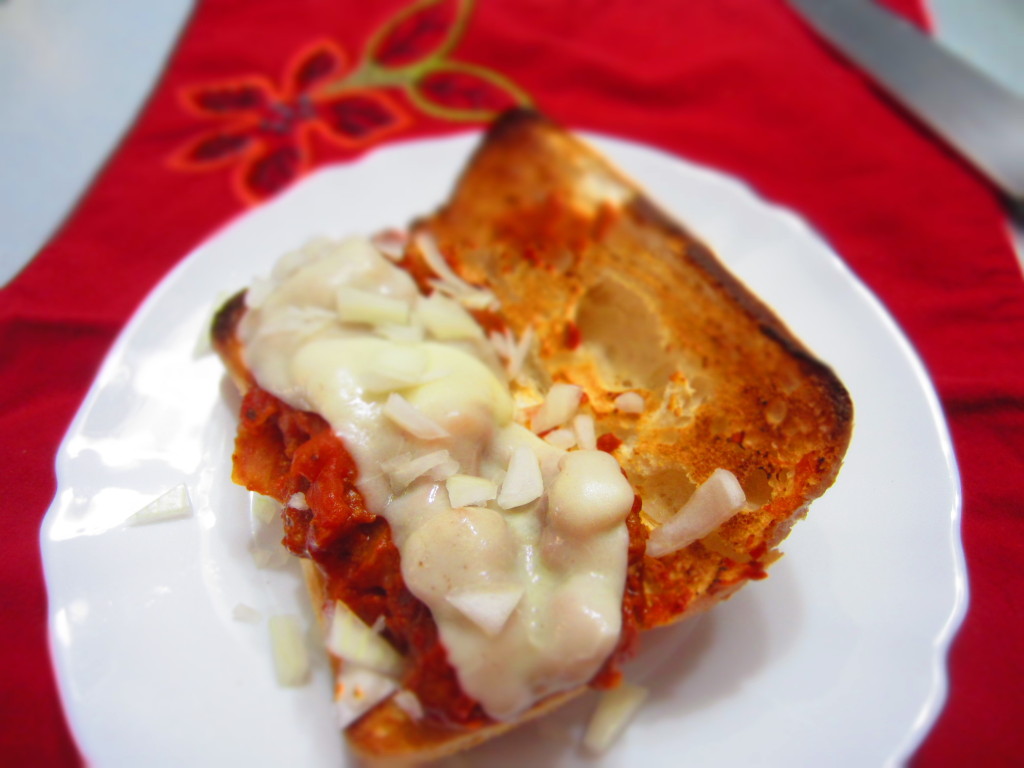 The nice part is that this sandwich took me about 30 minutes to put together from start to finish. Chopping included. Really! I teach piano lessons and I got done with one at 4:30, my next one was at 5:00 so I knew I had to have something ready for everyone to eat by the time my next lessons started or we wouldn't be eating until 6:30 or 7…and that is late for a family full of little kids (and hungry adults). So I started putting it together and it was all ready to go by the time my next piano lessons started. So I didn't lose track on time and just assumed it only took me 30 minutes to make it, it really only took me 30 minutes!
Enjoy!
Sweet and Hot Sausage Sandwich
by: Becca F. Fillmore, dinnerforeveryone.com
1.25 pounds Sweet Italian Sausage links, chopped into 1 inch chunks*
2 tablespoons Olive Oil
1/2 sweet onion, chopped (plus some more for topping the sandwich)
1/2 teaspoon crushed red pepper*
1/2 tablespoon brown sugar
1 cup traditional (red) pasta sauce
Provolone Cheese
Large French Rolls
Saute chopped sausage links in olive oil. When they are about halfway cooked through add the chopped sweet onion and crushed red pepper.* When Sausage is cooked through add brown sugar, the watery mixture that has formed at the bottom of the pan will thicken some. Saute about one minute more. Add the pasta sauce and simmer on low for 10 minutes until the sauce is thick, but not quite to a paste. Remove from heat.
Open your rolls up and toast them in the broiler on high (about 2-3 minutes). Remove and scoop the sausage mixture onto the roll. Sprinkle on some raw sweet onion and put the provolone cheese on top. Put under broiler again to melt cheese (1-2 minutes).
Makes 4-5 sandwhiches
*You can buy mild or hot Italian sausage and omit the red pepper flakes if you can't find sweet Italian sausage