I love making my own cranberry sauce, I have tried many different variations and I finally made up one that I won't go back on. I really don't think I will ever need to change my recipe after this! I am SO EXCITED ABOUT IT!
I felt like I had a pretty good cranberry sauce recipe going, but my sister told me about how one of her husband's Aunts (…or maybe grandma) put apples in her cranberry sauce. Now this I KNEW I had to try.
I switched up some of my other ingredients, I put in brown sugar rather than white sugar and upped the orange zest. This recipe get's put together really quickly. The best part is that you simply throw all the ingredients in a saucepan and let the heat do it's magic! You MUST try this!!!!!!!
The BEST part is, I made some of this for a cooking demonstration, but didn't have to cook it in front of them since I had a finished product ready to go…so what did I do with the ready to cook cranberry sauce mixture? I threw it in a freezer bag and on Thanksgiving day I will simply throw that frozen mixture into a sauce pan and not have to do any of the prep work on the day of! Talk about AWESOME!!!
Here it is in my freezer….just waiting for next week!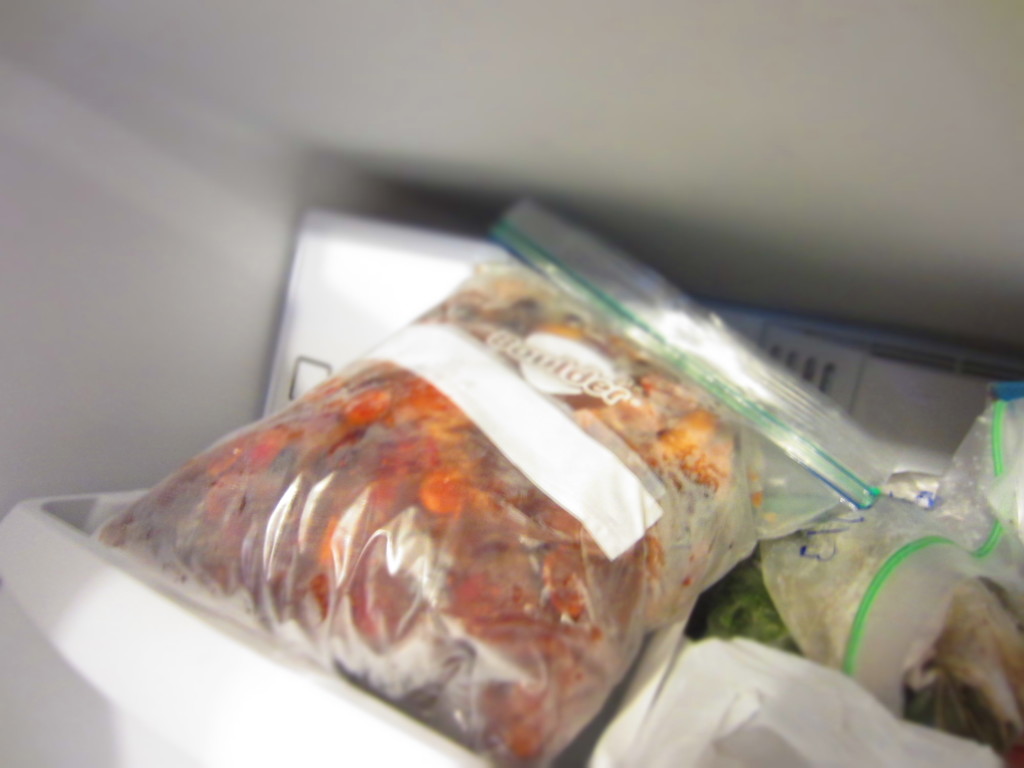 You can also put uneaten, finished cranberry sauce in the freezer. Look at that beautiful color!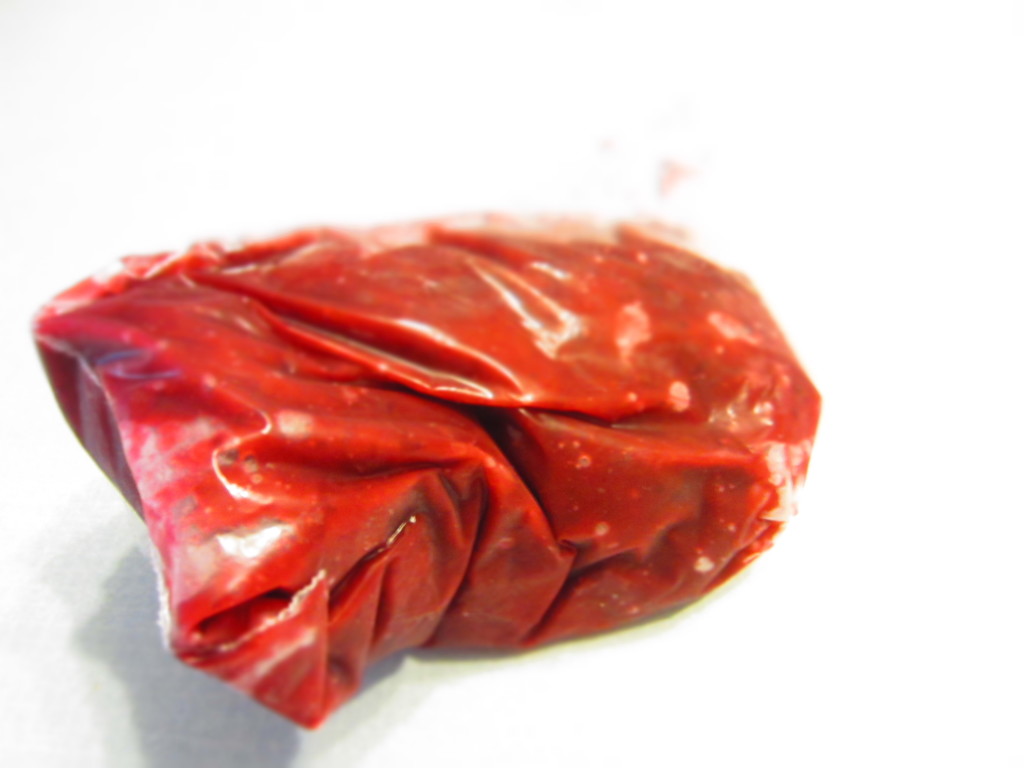 Sweet Cranberry Sauce
by: Becca Fillmore, dinnerforeveryone.com
1, 12 ounce bag of cranberries, chopped (chopping is actually optional)

1 tablespoon orange zest

1/2 cup fresh squeezed orange juice
1/2 cup water
1 cup chopped apple
3/4 cup brown sugar
Combine all ingredients in a saucepan. Bring to a boil, simmer for 15 minutes stirring every couple of minutes. Remove from heat and mash with potato masher or fork to smooth it out. Let cool and transfer to fridge.