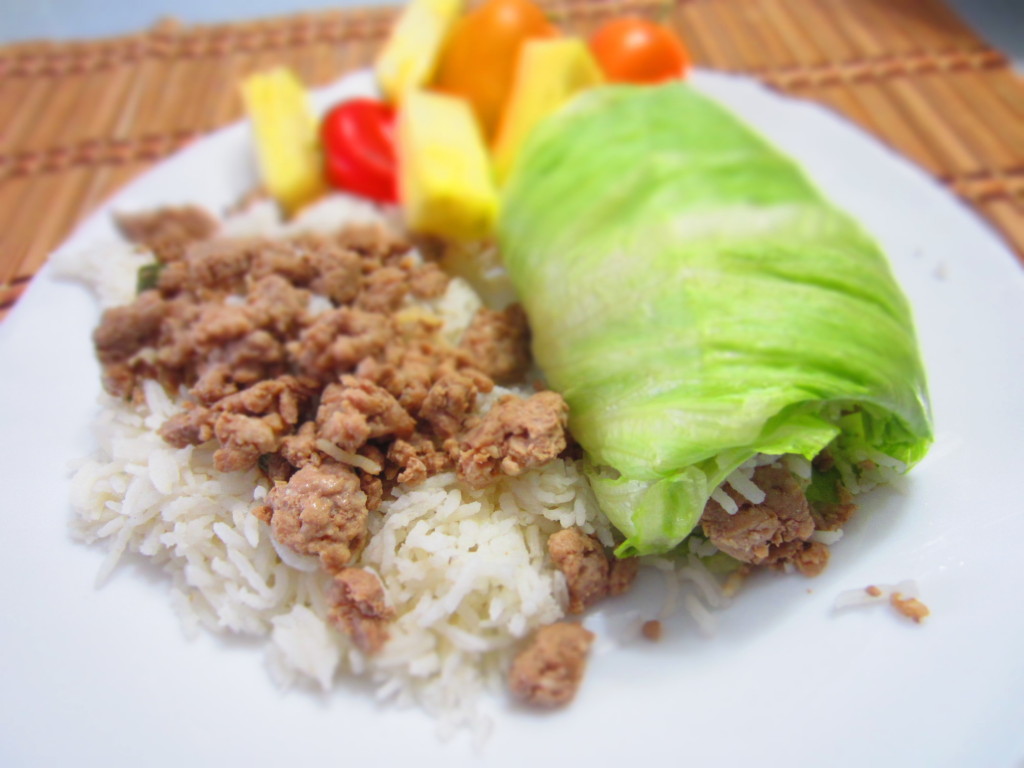 This is one of those dishes that takes 10 minutes to make and you are left standing there wondering if that was really all there was to it. You taste it (it tastes awesome by the way) and once again you are left wondering if something that simple can taste so good. The answer is yes, yes it can.
You can eat this over rice or with rice in a lettuce wrap. If you wanted to make it more of a stir fry you could easily add vegetables and up the teriyaki sauce to 1/3 of a cup instead of 1/4 cup. We ate it with fresh bell peppers and pineapple mixed together and everyone was completely satisfied. I like to make this and let it sit for a few minutes before eating. You can really taste all the flavor when it is closer to room temperature.
Teriyaki Ground Pork
1 pound ground pork
2 cloves minced or pressed garlic
1/4 cup sliced green onion
1/4 cup teriyaki sauce
Start browning pork. When pork is about halfway done add the garlic and onion. Continue browning meat. When garlic and green onion are fragrant (about a minute later) add the teryaki sauce and finish browning. Serve over rice or in with rice a lettuce wrap.
For Teriyaki Stir Fry add your choice of vegetables and increase the teriyaki sauce to 3/4 cup