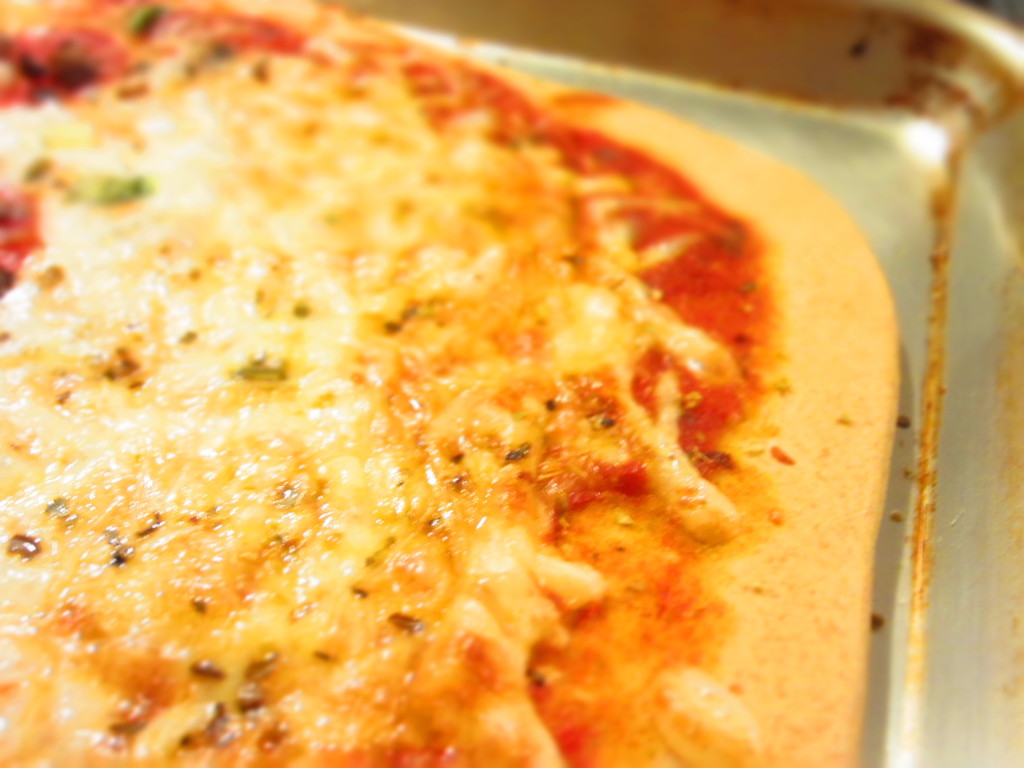 I'm not a cheese pizza kind of a gal. I like my pizza topped with all sorts of vegetables and meat…usually. I decided to try out something a little different and top my pizza with three different kinds of cheese to see if it would give it a depth of flavor that I would enjoy. So I tried it, and of course I loved it, otherwise I wouldn't be sharing it!
I used Mozzarella, Romano, and Parmesan cheese. It not only added depth, but made it taste like a "grown up" cheese pizza. I sprinkled a bit of oregano on top of the cheese and it ended up giving it that extra kick it needed to just pull it all together!
Of course I topped some of the pizza with onions, mushrooms, pepperoni, and spinach. With all the different cheeses it tasted AMAZING! Here's a picture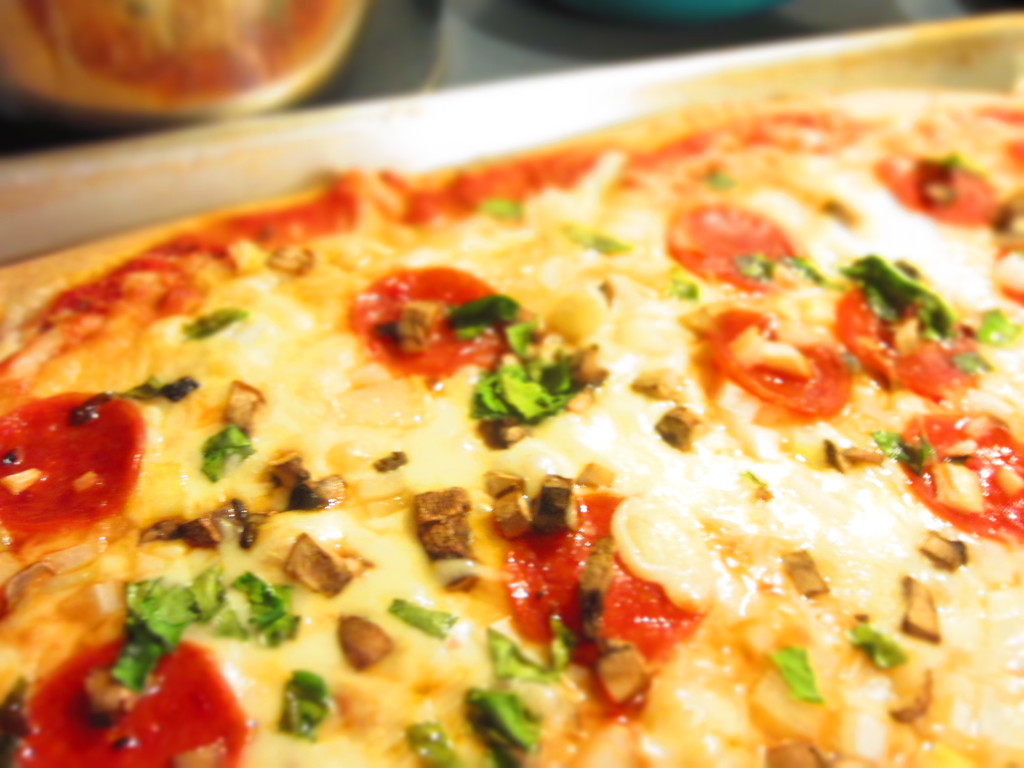 So whether you are eating it as a plain cheese pizza or topping it with extra stuff, the three cheeses are SO worth it!
Of course, you need a good crust to start with, so click HERE for one that's worth it!
Three Cheese Pizza
For one pizza, layer:
Sauce
Equal parts mozzarella and Romano cheese.
Liberally sprinkle freshly grated Parmesan cheese on top (about 3-4 tablespoons)
Sprinkle 1 teaspoon oregano on top
Bake at 425 for 16 minutes (or according to your pizza crust)